0
0
The Akwa Ibom State Association of Nigeria USA, Inc. (AKISAN) elected a new National President on Saturday, August 22, 2020
The incoming President, Itoro Akpan-Iquot from Atlanta, Georgia, was elected by an overwhelming majority during the rescheduled 2020 Virtual National Convention of AKISAN.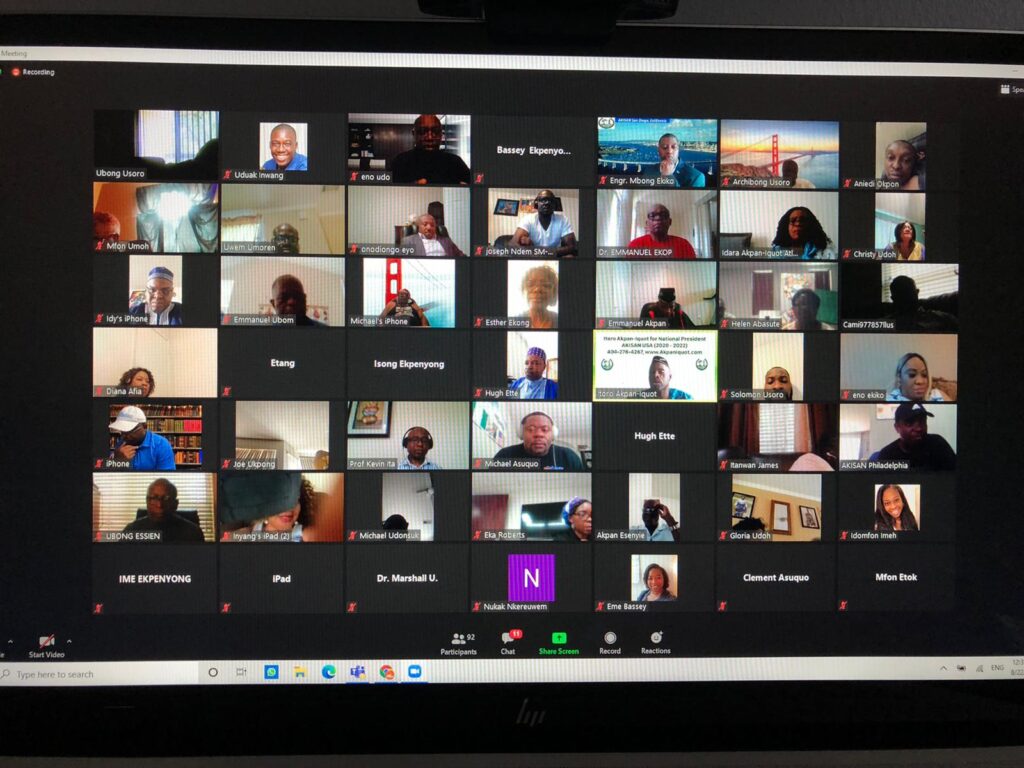 Mr. Akpan-Iquot beats two other candidates, Anyeama Aanamndu of Chicago, Illinois, and Dr. Henry Mbosowo of Dallas, Texas, who both withdraw from the race.
The President-elect, Mr. Akpan-Iquot, is set to take over from the out-going National President, Margaret Itauma.
Itoro a full member of AKISAN from Atlanta Chapter.
Please help me give a shot out to Itoro.
Congratulations to Itoro!