In her maiden meeting with Directors and staff of the Ministry of Education today, the Honourable Commissioner, Mrs. Enobong Mbobo reiterated the need for all hands to be on deck in the need to revive quality in schools across the state, adding that the future of any child is directly dependent on the quality of education he or she is exposed to.
Addressing the staff, the Commissioner commended them for their commitment to duty while suing for greater dedication to assigned tasks. She expressed her happiness at her appointment to head the ministry, describing it as a divine calling and enjoined all staff to see their duty post also as an opportunity to fulfill destiny. Furthermore, Mrs. Mbobo urged staff to cooperate with her to bring about the desired change in the system and reiterated the need to inculcate Christian values in schools in a bid to raise a crop of Akwa Ibom children with the fear of God.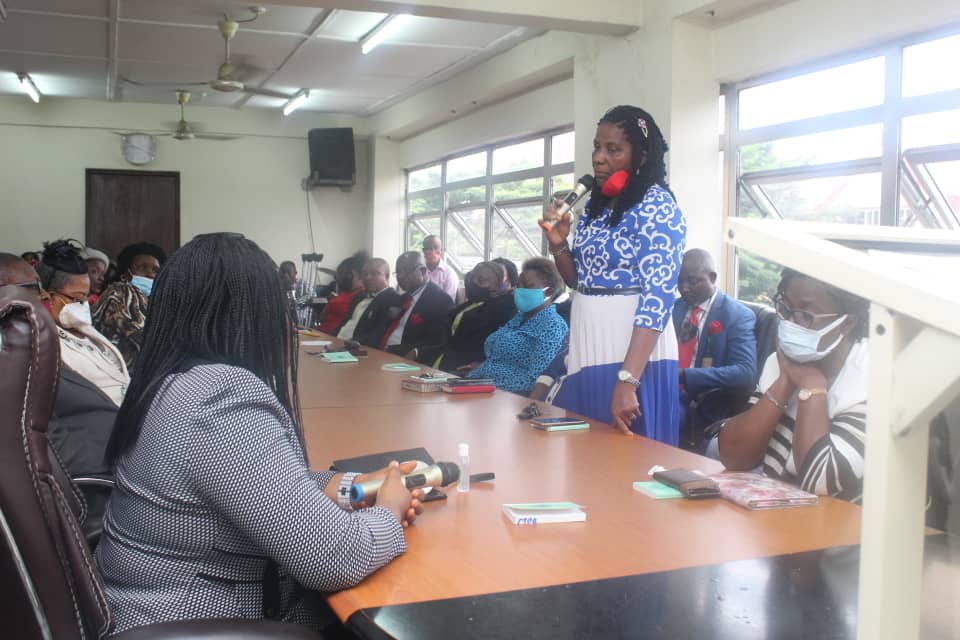 After interfacing with the staff, Mrs Mbobo promised to look into their challenges and also provide basic facilities to assist them in the discharge of their duties.
In her remarks, the Permanent Secretary in the Ministry, Mrs. Helen Ante promised to work assiduously to make her tenure successful and hitch free and seized the opportunity to warn staff against lateness, improper dressing and absenteeism from work without permission as such will attract stiff sanctions. Wearing of staff identity card she stated was also mandatory.
Speaking on behalf of staff, the Director of Quality Assurance Services in the Ministry, Mrs. Roselyn Mfon assured the Commissioner of their unalloyed support and cooperation to fulfill the aspirations of the Ministry in the completion Agenda of His Excellency.