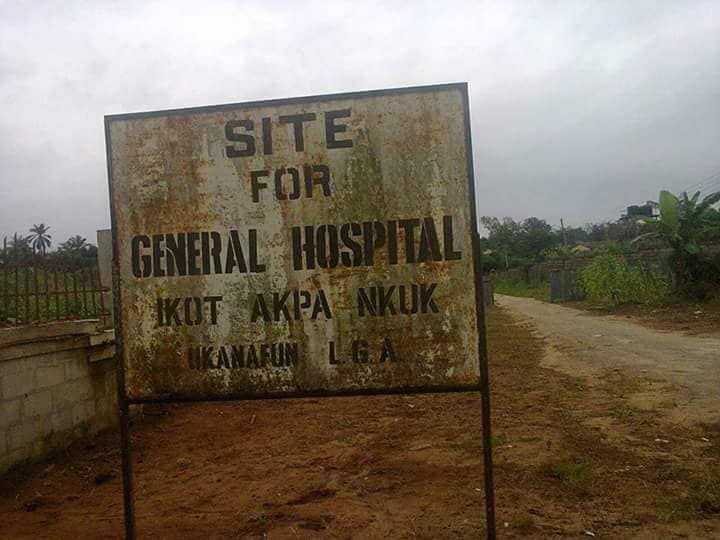 Gov Udom Emmanuel remains a man of peace and would rather refrain from actions that would heat of the polity and bring avoidable tension. Like the reasons he seeks more peaceful ways of tackling the financial rots that had bedevilled projects executed amidst pomp and celebration in the last dispensation in the state.
This is the General Hospital executed in Ukanafun. It was awarded by fmr Governor Godswill Akpabio in 2009 to an ally of Chief Don Etiebet. Everything about contract payment has been done and yet today, 10years after, this is the result. Very soon, open letters will start flying everywhere that all is not well with Ukanafun because Akpabio expects Udom Emmanuel to squeeze money appropriated for other projects, to be syphoned to Etiebet and his cronies for this moribund building called a hospital.
"Is this how he made everyone in Akwa Ibom state?"
Almost all the abandoned projects are banana peels in the name of giant legacy projects. This is one of those legacies that APC is celebrating today.