By Kuyik Udofia Ubom
The Deputy Governor of Akwa Ibom State, His Excellency, Mr. Moses Ekpo MFR yesterday visited flood-affected areas in Abak Local government area.
The visit according to Mr. Ekpo was in order to ascertain the level of effect the flood has created, take statistics so as to generate a detailed report for adequate remedial measures to be taken.

The state Deputy Governor expressed displeasure over the incident and promised the affected indigenes that the Government of Gov Udom Emmanuel will do everything possible to ensure that those affected by the flood are adequately compensated.
This is however said will be done orderly to ensure that discrepancy is not encountered during the process.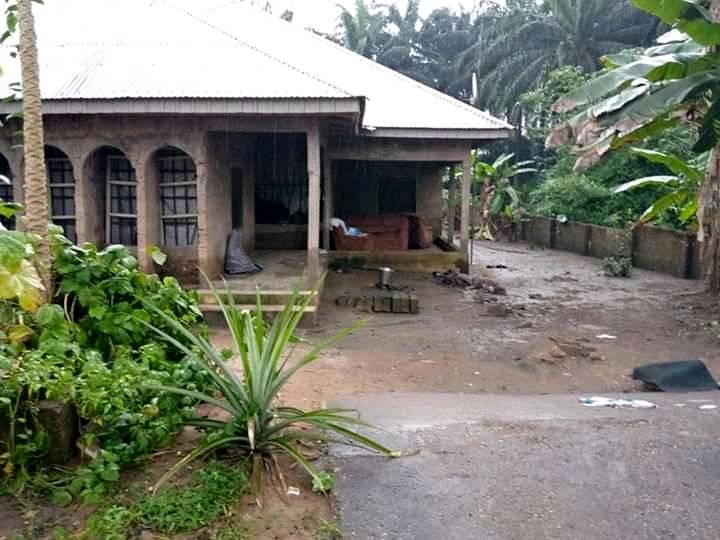 He further advised Citizens of Abak and Akwa Ibom state to desist from siting Structures on waterways adding that flooding was inevitable where the free flow of water is blocked by new structures.
On the ground to receive the state deputy Governor was the 5-Star executive Chairman Eld. (Barr) Imoh Williams, Member of the Local Government Executive council, Councillors, state holders and other senior citizens of the area.

The Abak council boss on leading the entourage through the affected areas appreciated the swift response by the State Government adding that such visit reaffirms Governor Udom Emmanuel's administration's commitment to the wellbeing of the people.
The chairman specifically appreciated His Excellency, Mr. Udom Emmanuel for the quick response and for visiting the site ably represented by his deputy.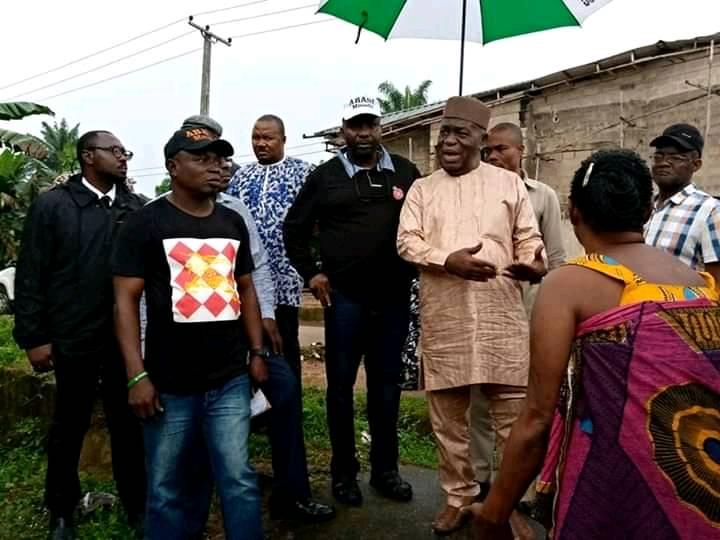 He reiterated his commitment and that of the people of Abak to the leadership of the state.
Areas visited Include:
~Ikot okoro road
~ Ikot Ekpene road by Diamond bank
~Akpan Eno lane, and others.