The Akwa Ibom State Commissioner for Ministry of Environment and Petroleum Resources Barr. Ekong Sampson has arrested the chairman of Akwa Ibom State Environmental Protection and waste management agency (AKSEPWMA) Hon. Prince Ikim and four others.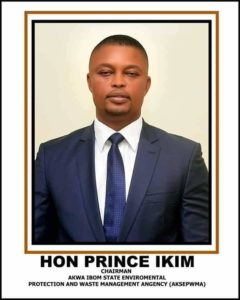 The statement of their arrest was made known to the public on social media in the evening on Thursdays February 6, 2020, by the media consultant to the Akwa Ibom State Environmental Protection and waste management Agency Chairperson, Mr. Emma Akpabio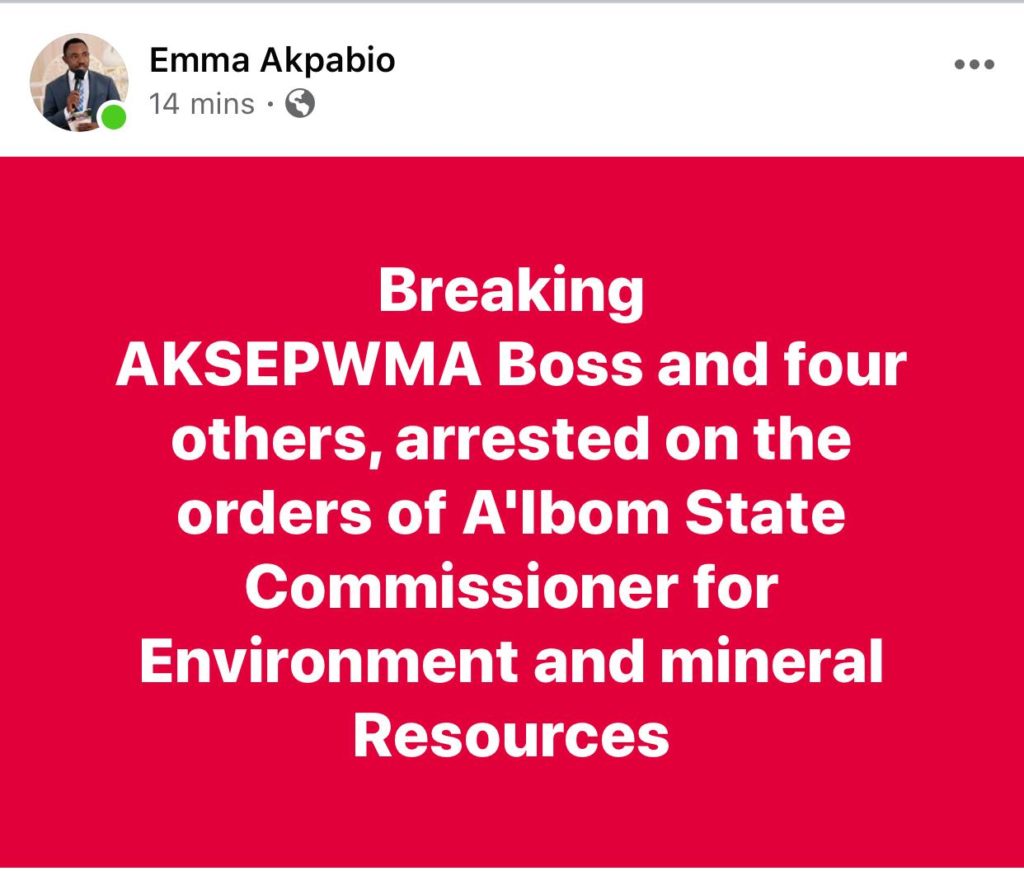 The news of the arrest of the hardworking sanitation boss in Akwa Ibom State has led to many people asking why the Commissioner for Environment and Mineral Resources, Mr. Ekong Sampson could order for the arrest of someone who has been so supportive to his ministry.
A few minutes after, Mr. Ekong Sampson, the accused came out and denied the allegation saying; he knows nothing about the arrest of Prince Ikim.
As it stands, everybody is in awe as to what Prince Ikim did that warranted him to be arrested.
The full details of the arrest are yet unknown and we will bring to the knowledge of our readers as the event unfold.