0
0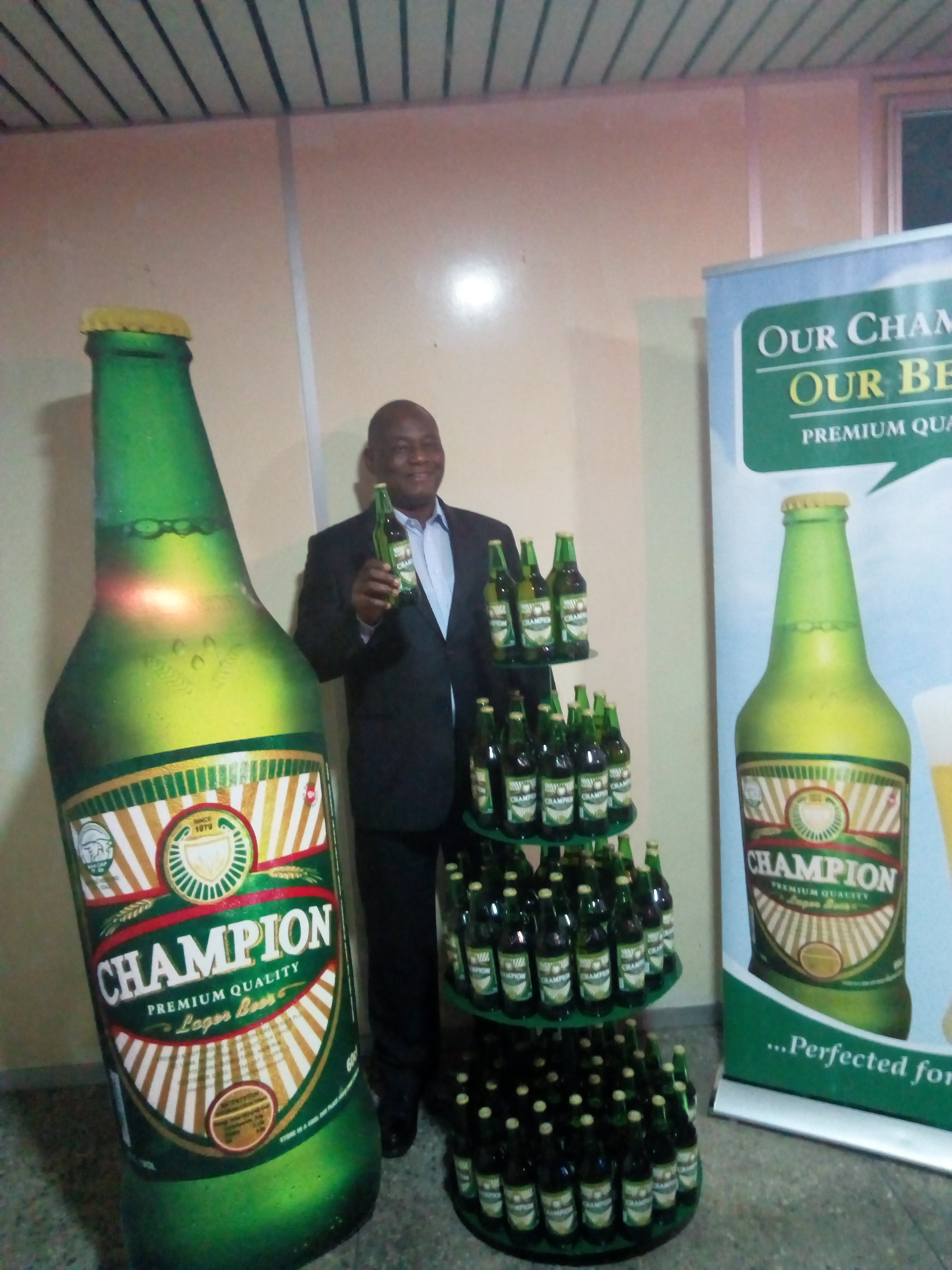 Champion lager beer, one of the finest beers in Akwa Ibom State and beyond have been refined and rebranded as the premium quality beverage of international standard.
"Their products are equally internally and locally certified (FSMS ISO 22000/2005). MANCAP/NIS certified by Standards Organization of Nigeria, as well as NAFDAC.
The Champion lager beer is brewed according to the best standards in the global beer industry which makes it healthy and gives it the status of a "classy" beer in the Nigerian market".
The Managing Director, Mr. Patrick Ejidoh made this known over the weekend in a media parley at the launch of the new  Champion lager beer bottle.
Mr. Ejidoh said that Champion brewing company is a brewer of alcoholic and non-alcoholic products and maintained that the company was incorporated since 1979.
According to him, "The raw materials sourcing follows strict process compliance with Q10, which align with quality and industry best practices".
He also noted that Akwa Ibom State has one of the best quality water for beer production and equipment that meets international standard, couple with world class trained professionals in the industry.
Mr. Ejidoh was delighted to tell reporters their International affiliation -Raysun Nigeria Ltd – Heineken is impressed with what Champion Lager Beer is doing and they pledged to support them tirelessly.
"With the cooperation of our management team, it took the company a whooping N800m to change the previous beer bottle to the present model branded shape.
The rebranded bottle is the best ever. That with a refreshing content and taste will bring more sales, as the bottle is attention catching. It comes with a slogan: "It is from our soil, Our Champion Our Beer" he said.
Before now Champion lager beer was only found in Cross River and Akwa Ibom States but now with the rebranded bottle they have expanded beyond Anambra, Imo-Ebonyi and other neighbouring states respectively.
The company has been involved in social welfare and communities development programmes such as: providing school desks, tables and chairs for three primary schools in Uyo for pupils and teachers. Providing annual scholarship awards for secondary and tertiary students. Presently, 10 indigenous graduates are 9 months undergoing management trainees programs. All these and more will continue to be done to give back our own quota to the society.
He lamented about the high cost of power to run the equipment, as 12,000 litres of diesel is being used daily to run the company. He implored that if Electricity Company in the state is doing more to supply power as they will save more in running the equipment because procuring diesel daily is not encouraging. ' for now we depend wholly on generators for power because of the sensitive nature of our equipments which can't stand power fluctuations from public power" he said.