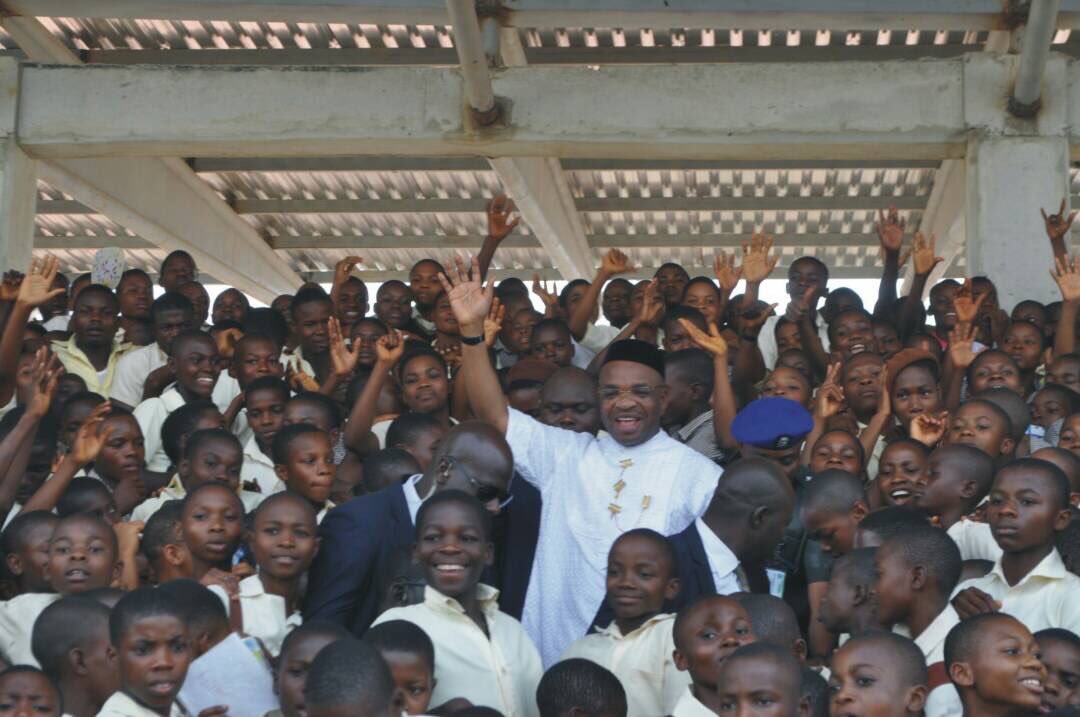 Have you ever heard of the Meiji Restoration in Japan? It was a period of great leap between 1868 and 1912. The Restoration laid the foundation for the modernization of Japan.
One area which the Meiji regime made some pathbreaking imprints was Education. Apart from introducing Free and Compulsory Education, it conceptualized its educational policy for the overall development of the Japanese child.
Similarly, Governor Udom Emmanuel's policy on education is focused on sustainable human development.
It aligns with the Sustainable Development Goals SDGs) which envisions that education should respond to the changing needs of society.
Through the ongoing revamping of hundreds of public schools, philosophical Re-orientation, provision of facilities for learning and retraining of teachers, the Governor has demonstrated that schools should be environments that develop individual capabilities and further the idea of democracy and sensitivity to social and ecological responsibilities.
Mr Emmanuel's strategic intervention in the tertiary institutions in the state such as AKSU and the College of Education with sophisticated infrastructure, is aimed at growing a sophisticated workforce and optimum population for Akwa Ibom State.