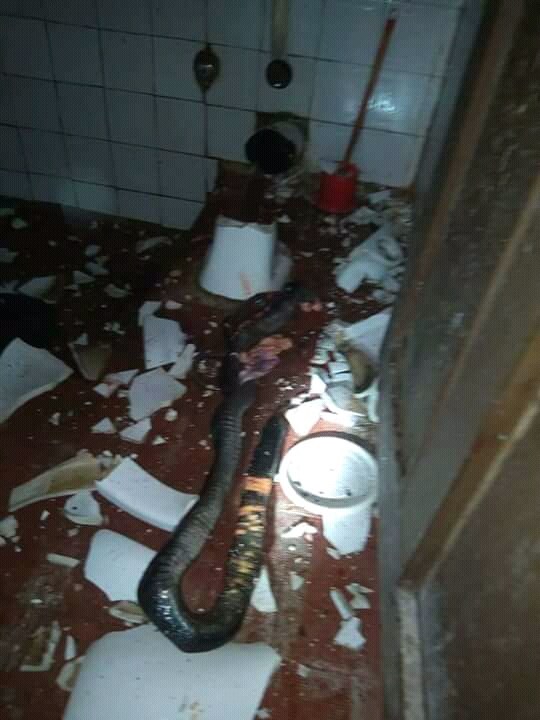 A Student of Delta State Polytechnic, Luke Erukakpome, has escaped being killed by a mysterious Cobra.
Erukakpome, a Student of Industrial Chemistry, who took to his Facebook Wall, to share the nasty experience, said it occurred on Sunday Night, in his Hostel, in Abraka, Delta State.
Narrating the incident, Erukakpome said
he had noticed a blackish object inside the toilet bowl, when he visited the Restroom, around 7.34pm, to ease himself, revealing he immediately alerted the hostelers who inturn, drew the attention of a Vigilante Group in the Area.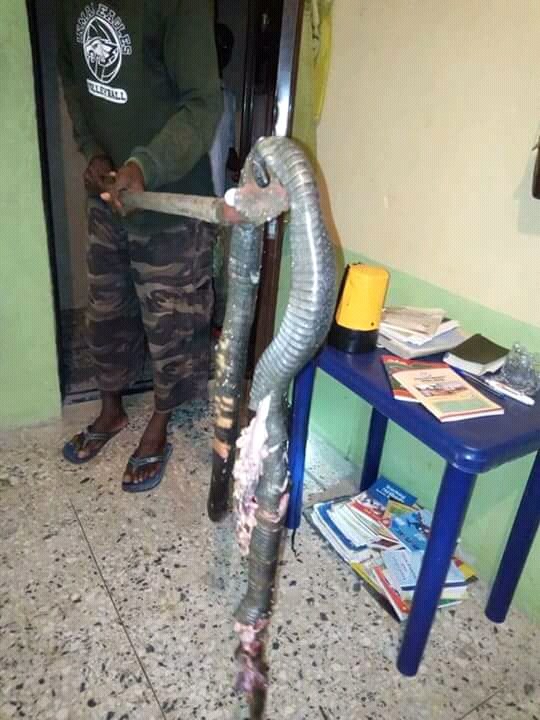 Hear him, "It was around 7.34pm when wanted to use the toilet (pee) I decided to use my touch light to view the sink before action, I saw a black stuff below the water in the toilet seat and I was trying to identify what it could be because I used the toilet some hours ago.
"Lo and behold it was a horrible looking cobra. I called the Caretaker of the hostel where I live, he came and confirmed it. The snake is so big that we couldn't devised another good means to kill it than the use of Gun. For more than 2hrs, the snake was there until we called the attention of the Vigilante Group and finally it was killed with the aid of a gun."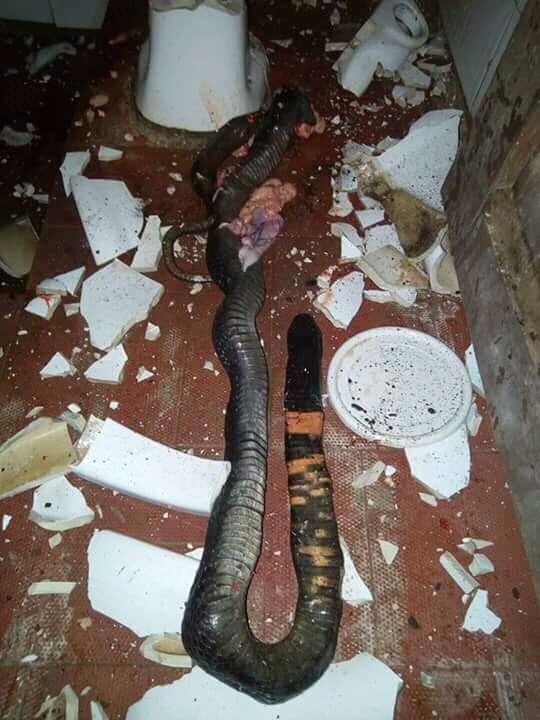 He wondered how the mysterious reptiles must have made its way into the water cystern, but however suggested it may have entered through the sump located outside.
© Uwakmfon Dan