The business of representation in Ikono-Ini's recent history has been plagued by insensitivity to the challenges of the people, gross ineptitude and excuses due to lack of capacity. The average Ikono-Ini person will accede to the fact that neglect and selfishness on the part of previous leadership evident in the absence of federal presence in the constituency, partly accounts for its under-development.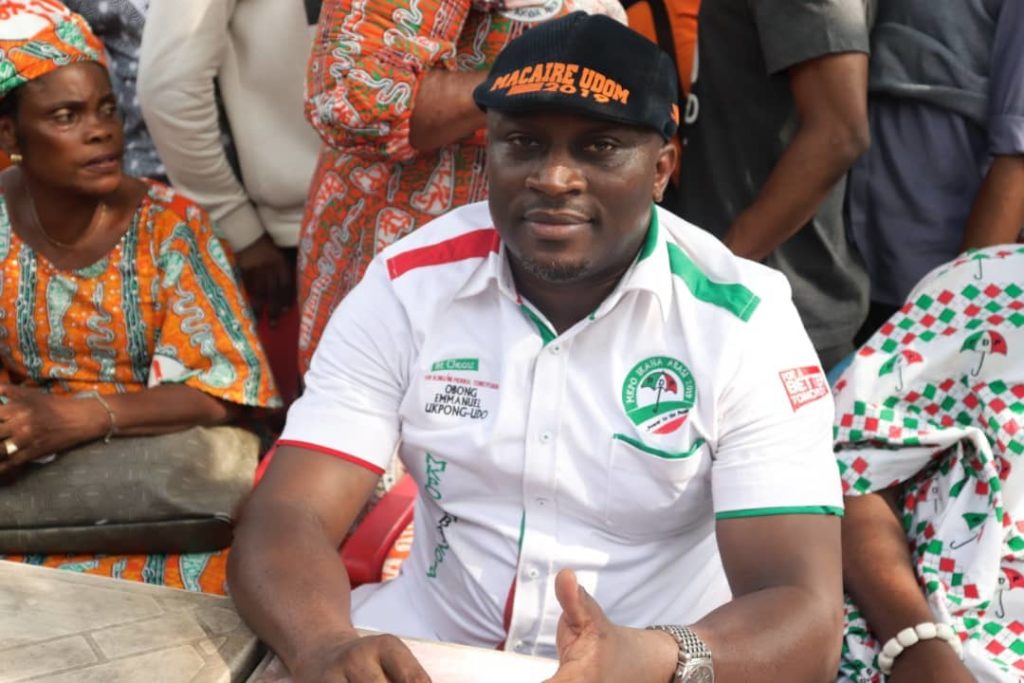 From the corporate world of professional service, emerged a man dead to self; a man fully aware of the plight of the common man, with undaunted determination to arrest this rot. Emmanuel Ukpong-Udo's unquenchable passion and commitment to alleviating the suffering of the common man has for years now been constantly expressed in the large number of beneficiaries of his empowerment schemes and other unannounced humanitarian gestures.
Even when some of these beneficiaries have turned around to stab him in the back, he has remained undaunted in his quest to touch lives. Notably, he has given himself to this "Ministry of Help" (which he considers a divine calling) without a political appointment, political office, nor marked out constituency funds.
This has resulted in his emergence as the Peoples Democratic Party's standard bearer for the Ikono-Ini House of Representatives seat. As a man who wines and dines with his constituents as a culture, it is hardly surprising he knows their deepest yearnings. He seeks to represent the constituency for four action-laden years with a concise and well-articulated 7-point agenda and a cursory look at the agenda reveals that it clearly addresses the troubled spots of the constituency from a well-informed insider perspective.
His educational and professional standing also puts him forth as well-equipped for the much-desired effective representation. With two Masters degrees from the United Kingdom in addition to the managerial experience acquired as an International Health and Safety Consultant, Ukpong-Udo comes on the scene saturated with exposure and problem-solving capacity, battle-ready to combat the perennial challenges that bedevil the constituency.
The task of liberating Ikono-Ini and restoring her lost glory cannot be entrusted to inexperienced hands. People who hitherto cared less about the progress and well-being of Ikono-Ini constituents, have turned up and attempted to mock the collective sensibilities of the people with "emergency" medical outreaches and sundry projects. But the people can see beyond the masked mediocrity. The people know their own and who the cap best fits, and come February 16th 2018, the people's votes will reveal same.