AN ADDRESS PRESENTED BY HON. (ELD) MARK ESSET, MEMBER REPRESENTING NSIT ATAI STATE CONSTITUENCY IN AKWA IBOM STATE HOUSE OF ASSEMBLY DURING A MEDIA MEET AT CONFERENCE ROOM AKHA COMPLEX, UDO UDOMMA AVENUE ON MARCH 13, 2018.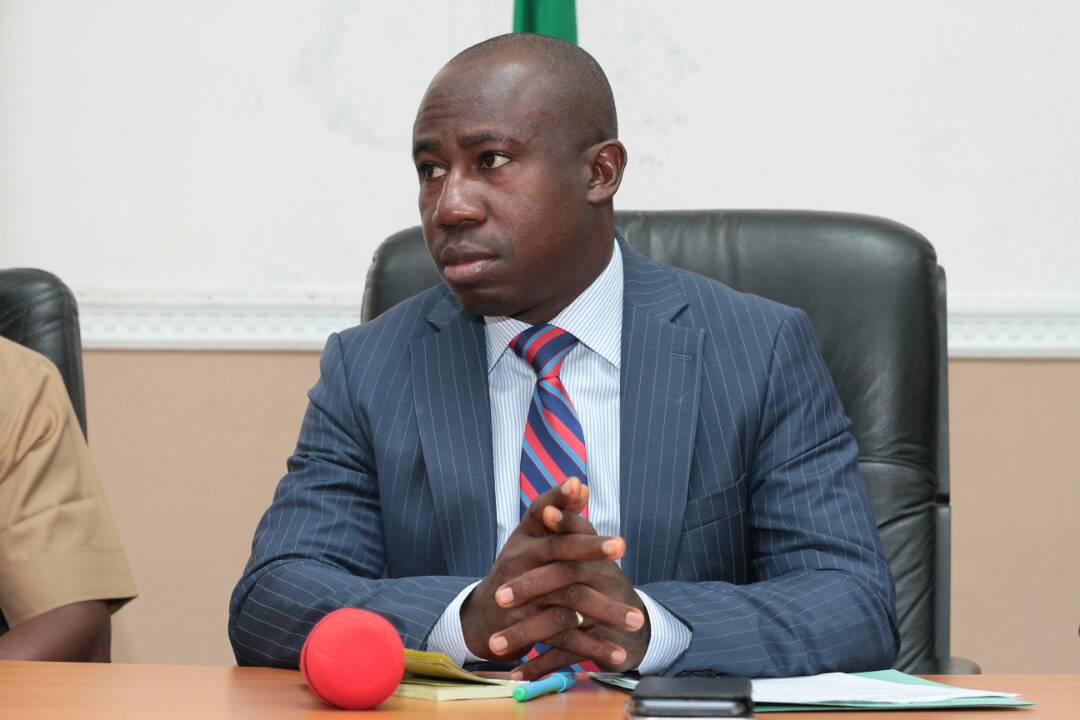 PROTOCOL,
Gentlemen of the Press, it is with utmost joy that I meet with you today. This is in acknowledgement of the watchdog role you play in the society and as the fourth-estate- of –the-realm, a status in reference of your significant role in policy making in any government. This is also to strengthen the relationship I have with the media which as an individual given it a definition. I relate most times individually and sometimes collectively with media personnel who have added value to governance through their effective and objective reportage.
I appreciate media practitioners who at anytime engage their skills in truth-telling and objective reportage which bears the soul of journalism. It is such practice which keeps the profession afloat and alive even in adverse conditions which threaten its existence.
I commend you!
Today, I called you to a round-table meet to intimate you of the forthcoming Nsit Atai Constituency Briefing/Empowerment Program which comes up on March 28, 2018.
During this event, elders, women and youths across the ten political wards in the area will be empowered.
Empowerment has longed been an intrinsic part of my leadership strides at any position of leadership I find myself. This I do at personal capacity to individuals within and outside my constituency.
Most times through humane disposition which need not be made public but somehow it strays to the public domain. It is worthy of note that while I served as an Executive Chairman of Nsit Atai Local Government Area, I empowered my people which has never happened in the History of Nsit Atai. Empowerment is an everyday stride for me as I need no special time for it. But for the purposes of emphasis and reference, we need to make a special occasion for it.
As lawmakers, our critical responsibility is making good and effective laws. Oversighting responsibilities falls under our committee's engagements while representation is our various ways of reaching out to our constituents to improve their lots. This happens everyday in the lives of lawmakers as we meet them (constituents) at various capacities.
In my capacity as a lawmaker, I have engaged passionately in legislative business as I have taken active part in making good laws by co-sponsoring over 17 Bills and sponsored 3 motions. This include; a motion on stopping the abuse of traditional injunctions by village heads; a motion on the need to recognize Ibedu, Essien Itiaba, Ibia Ikot, and Ndisiak Clans of Nsit Atai Local Government Area by the State Government; a motion on the outbreak of herbivorous and crop disease in Akwa Ibom State. Also, I have contributed immensely in debates on the floor of the House and I brought to fore Matters of urgent public importance which were considered by the Sixth Assembly.
Since inception of the present Assembly, I have been on ground running with oversight functions. I have served as the Chairman Committee on Agriculture and Natural Resources which after a routine house reshuffle. I have also been a Chairman Committee on Commerce, Industry and Tourism; and currently the Chairman, Committee on Boundary and Conflict Resolution.
In the area of projects, I facilitated the renovation of the Classroom Block at Essien Itiaba Community Secondary School, Ikot Asua; Facilitated the renovation of a Classroom Block at Government School, Okoro Atai; Construction of the Asan Ibiaikot (Civic Center), Idiaba; Facilitated the renovation of a Classroom Block at QIC Central School, Iwok; and I also facilitated the construction of Primary School, Ikot Ubok Udom and Community Secondary School, Ikot Akpan Ike.
Currently, I bought over 100 JAMB Forms and organized JAMB preparatory classes to indigenes of the area. Also, I am running a medical retainership with First love Foundation Clinic, Aka Road and Nsikak-Abasi Clinic, off Ukana offot Street, Uyo, where my constituents are given medical attention at my own expense.
It is not a speech making day but just to intimate the press that Nsit Atai representative in the State Assembly is a vocal personality and rational being who speaks the minds of Nsit Atai people and determined to continue in the service to his people.
I want to seize this opportunity to advise media personnel in the State to adhere to their professional ethics and not to engage in mudslinging reportage as the elections approaches. This is worthy of note as some persons are all out with peanuts just to blackmail persons who vie for any political office come 2019.
Let the beauty of democracy remains for an open and level playing ground. I believe in growth and aspiration and live-and- let's-live. Everyone has the right to aspire as the people decide who should lead them in any political office.
I want to also urge Nsit Atai indigenes and the entire Akwa Ibom persons to go out and participate in the onging Voters' Registration and get their Permanent Voters' Card so they can exercise their franchise in the forthcoming elections in 2019.
Gentlemen of the Press, I thank you for coming.
Sign
Hon. (Elder) Mark Esset
Member Representing Nsit Atai State Constituency
Akwa Ibom State House of Assembly