0
0
Do you have passion for photography and video production, enrol today in this photo/video production training to equip yourself for the future!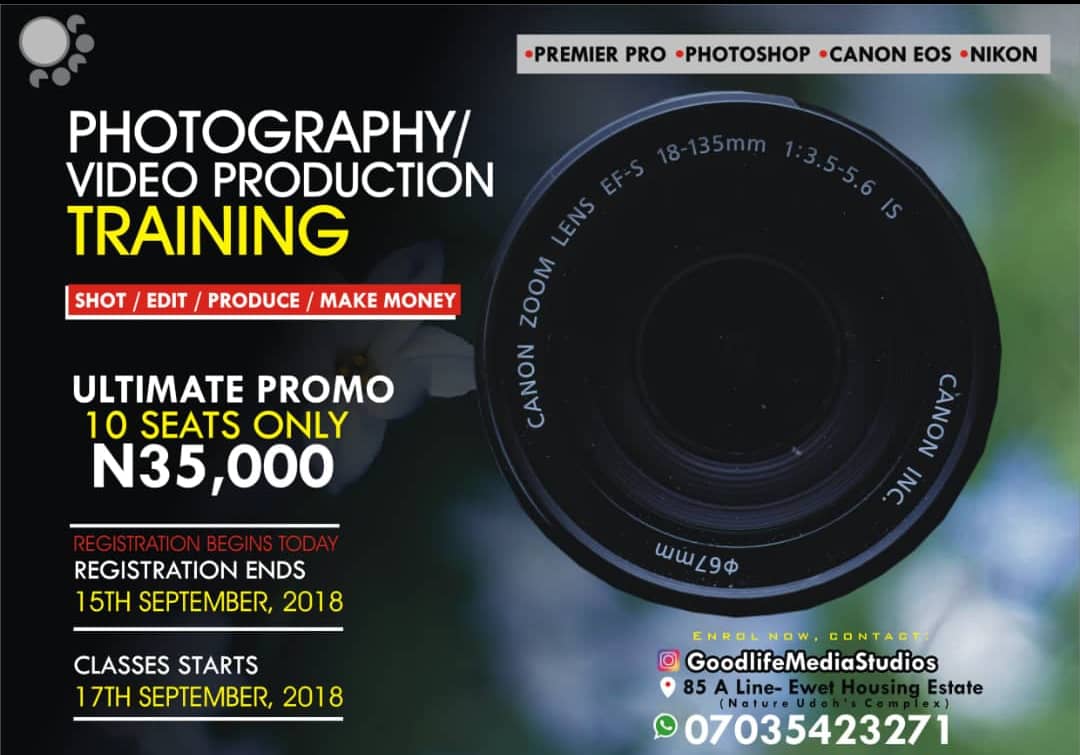 -Learn
-shot
-edit
-produce
-earn
Class is for 10 persons only.
30% theory.
70% practical
Registration = 5k
Training fee = 30k
Registration is ongoing and ends on 15th Sept.
Classes starts on 17 September.
Take advantage,
Tell friends who may be interested.
Or
Send me a DM,
call or whatsapp 07035423271 to register.