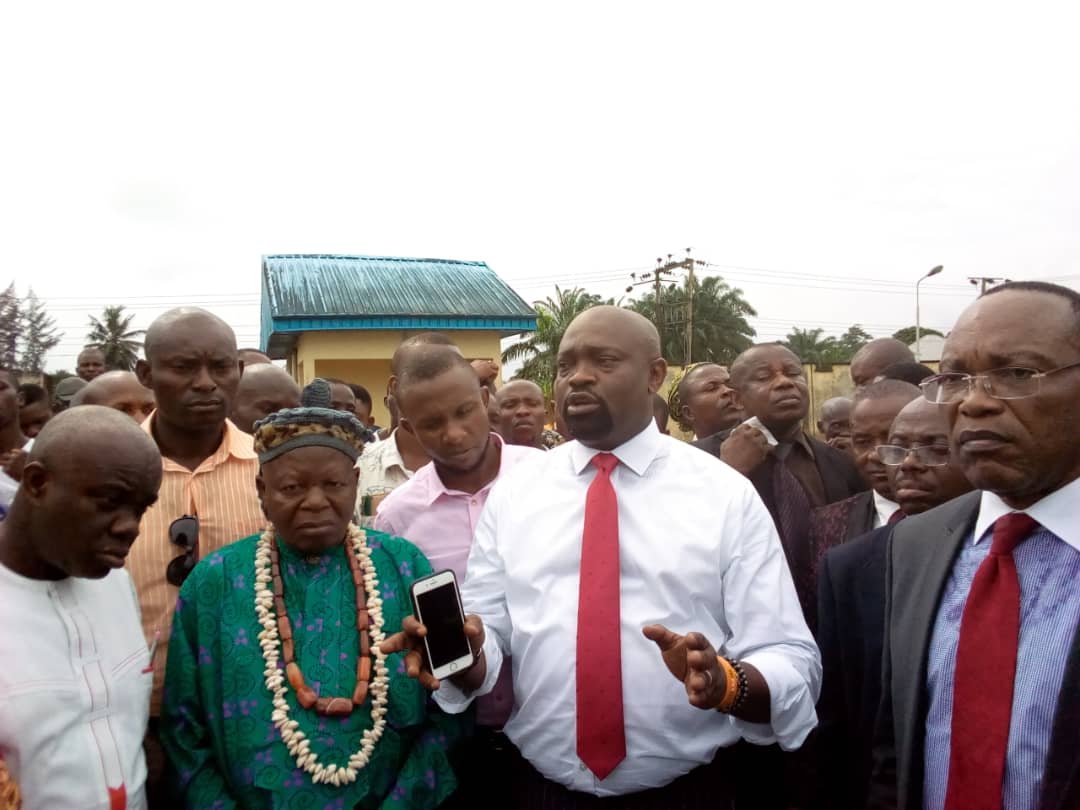 The Palm Produce Processing Factory in Ukana Uwa in Essien Udim Local Government Area is to be fully operational before the end of the year, 2018. Commissioner for Investment, Commerce and Industry, Prince Ukpong Akpabio gave the assurance, Monday while embarking on an inspection tour of the industry to assess the state of facilities in the factory.
Addressing members of the host community shortly after embarking the facility tour, Prince Akpabio thanked them for protecting the factory against vandalism. The Commissioner expressed satisfaction at the functionality of the milling machines installed in the factory, and assured that government would put necessary things in place to ensure that the factory works at full capacity.
Welcoming the Commissioner and his encourage at the factory site, the Clan Head of Ukana West, Okuku Silvanus Udo Ekanem poured encomiums on Governor Udom Emmanuel for not allowing the factory which was established during the administration of Obong Victor Attah in collaboration with United Nations Industrial Development Organization, UNIDO, to rot away but have decided to inject life into the facility to stimulate economic activities in the area.
The Commissioner was conducted round the facility by the Director in charge of Industry, Mr. Michael Essien Ibanga and Pastor Umoh Ekpemfon, one of the contractors handling the installation and maintenance of some equipments at the factory.
The Commissioner was accompanied by the Permanent Secretary in the ministry, Mr. Oliver Udoukpo, Director of Administration, Mrs Atim Eyenihi, Director of Finance and Accounts, Mrs. Alice Inyang, and the Director, Planning, Research and Statistics, Mr. Idongesit Ekpo.
Others include, the Director of commerce, Mr. Daniel Oduobuk, Director, Produce Inspection, Mr.Ndayongmong Ekpo and the Director of Investment, Mr. Okon Esuh.