1. The attention of the Immediate Past Commissioner for Information and Communications, Akwa Ibom State and Principal of Divine Restoration Campaign Organization (ANIEKANABASI 2019) for Abak, Etim Ekpo, Ika Federal Constituency, Hon. (Elder) Aniekan Umanah has been drawn to a fake, malicious and slanderous Facebook account entitled Aniekan Umanah and carrying his picture with false profile.
2. In view of the above and order that members of the online community are not misled, we wish to categorically state as follows:
i. The fake account does not belong to Hon. Aniekan Umanah neither did he authorise any one to set up, operate nor make any post on his behalf.
ii. It is worthy to note that Hon. Aniekan Umanah is a firm member of the PDP and an ardent supporter of Governor Udom Emmanuel and his re-election bid for 2019.
iii. Hon. Aniekan Umanah hereby dissociates himself from the said Facebook account which we have attached screen shoots and any matter, story or information emanating from same there from and calls on the online community and the general public to be wary of the activities of some desperate politicians whose stock in trade is blackmail and are bent in tarnishing his image.
iv. We therefore advise these merchants of falsehood to desist from such scandalous acts even as reports have been made to appropriate quarters.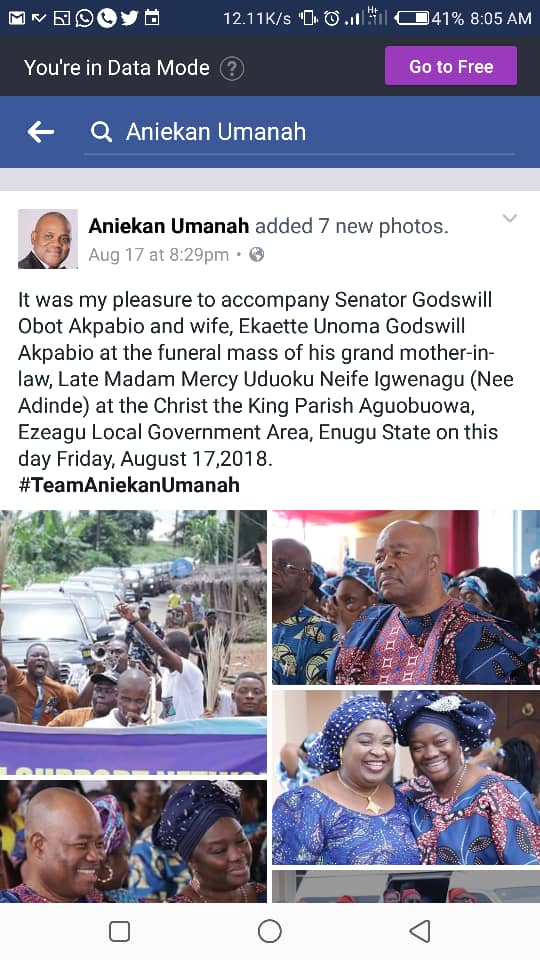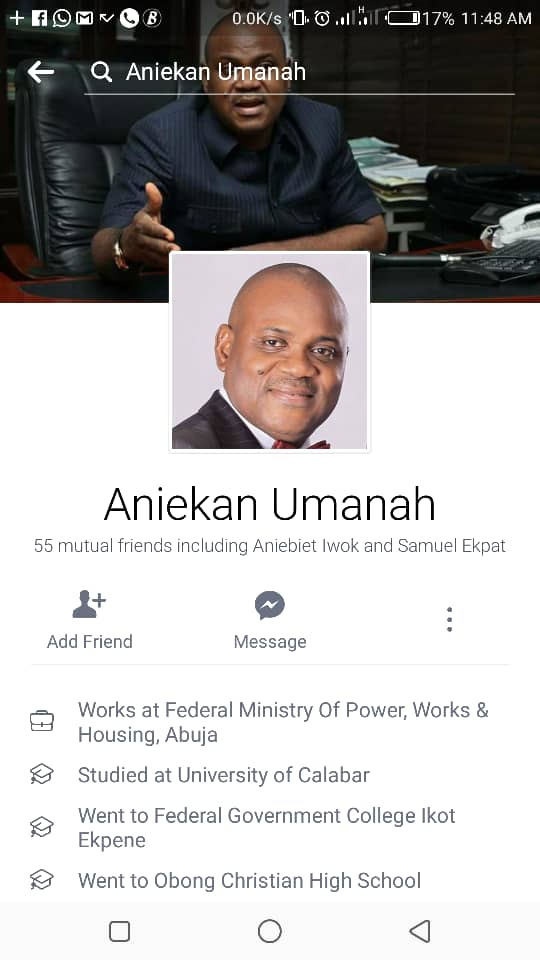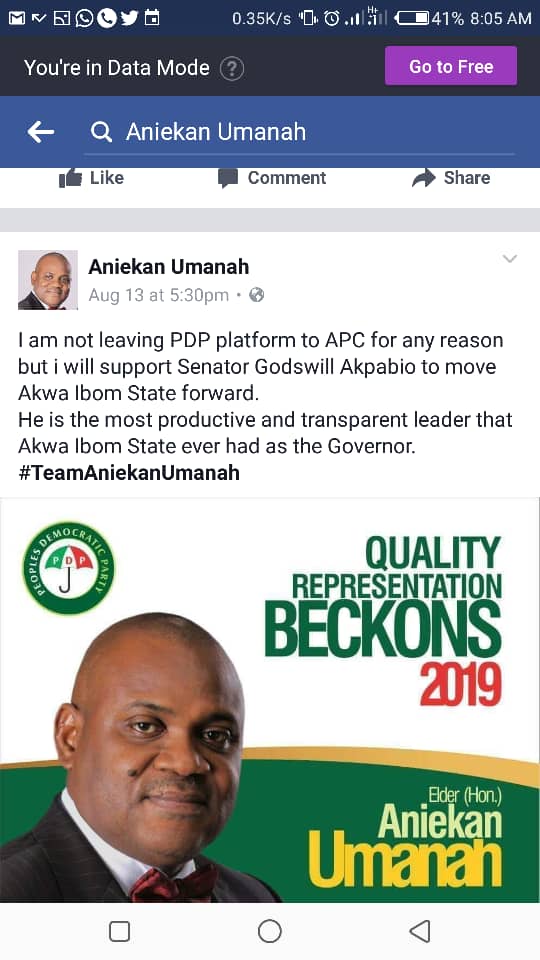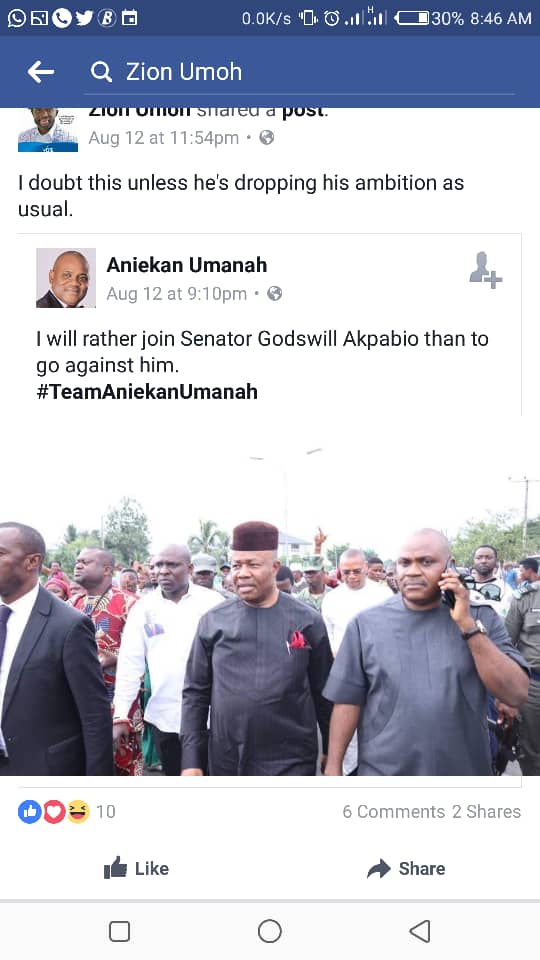 Sixtus Tom
(Personal Assistant-media to Hon. Elder Aniekan Umanah)