By Osondu Ahirika/
So the Senate was today, invaded by hoodlums, who allegedly overpowered the Security details in the National Assembly. A crumbling cabal is flaunting a clenched fist of fury as they go for broke against the Progressive forces in their fold. 
This APC administration has scored another first. They will destroy themselves, not this nation, believe me. 
Our security agencies have been cowed and no less a person than, a former Chief of Army Staff and Defence Minister, Lt. General T. Y. Danjuma said so.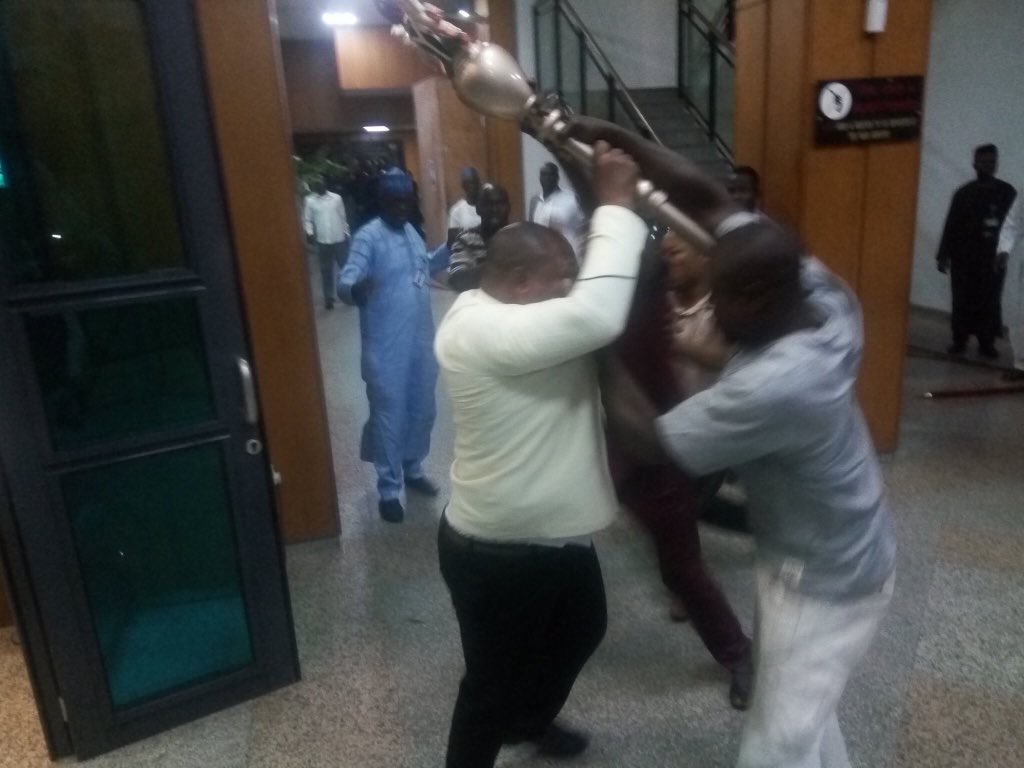 Senator Omo Agege who was suspended is acting a script for the cabal bent on holding this country hostage.
President Buhari spent unapproved $470m to purchase helicopters without appropriation by the National Assembly.
The Senate wanted to probe the expenditure, suddenly their website was suspended yesterday and today, the Senate was invaded and a symbol of authority was carted away.
We have seen Senator Shehu Sani and Senator Dino Melaye fingered in alleged murder cases and criminal gun running by the Nigeria Police. They are vocal about the shortcomings of their party and the President. Everything is being done to silence them.
The attempt to rejig the order of elections by the National Assembly, championed by the Senate is another sore spot that has pitched the Legislature against the raging Presidency.
The Presidency is in the last throes of its unfortunate Era. I am still watching Buharists throw their last dice. Something will give in. Soon, very soon.