When Glory Etiekak graduated from the University of Uyo in 2013, the plan was to hurriedly conclude the mandatory one-year National Youth Service, get a job and further her education. However, the realities on ground turned out to be a far cry from her expectations. The jobs weren't forthcoming as expected, so she opted to further her studies at the prestigious University of Ibadan, Oyo State. It was while at Ibadan, that she was exposed to what would later turn out to be the mainstay of the young researcher- Organic Skin Care products.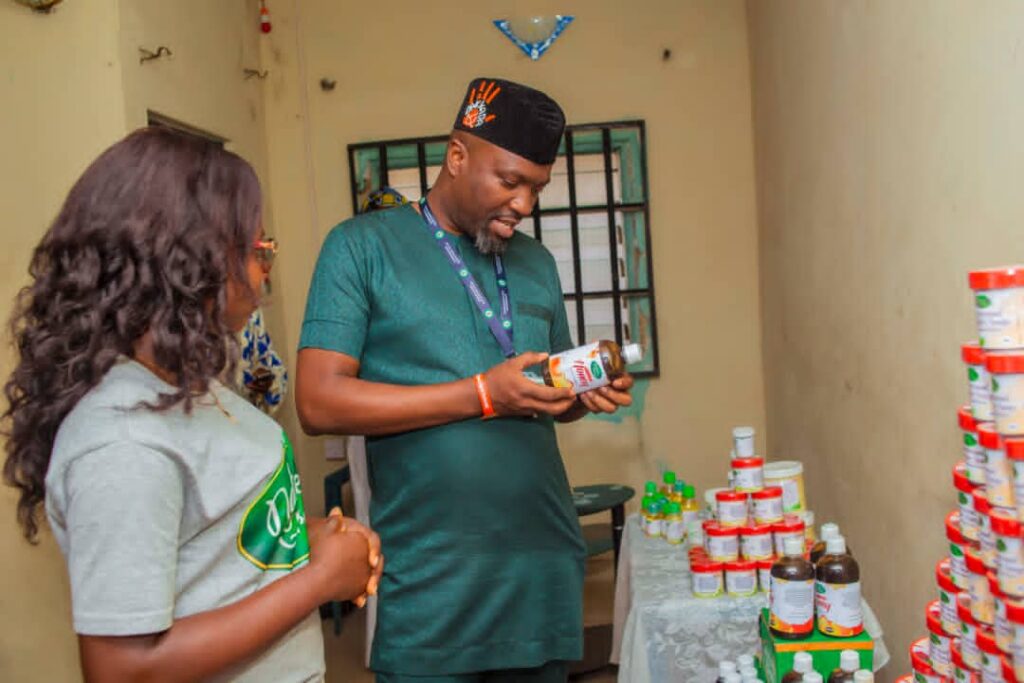 Young, ambitious and daring, Miss Etiekak immediately put her academic orientation and leanings towards Biochemistry to work. She researched on natural products and organics that could be used to produce Organic Skincare products devoid of toxic chemicals and harmful substances. In her words, "I really wanted to make skincare products that would be affordable and at the same time devoid of toxins and harmful chemicals." This search led Etiekak to the research, formulation and production of Nature's Glory Skincare products.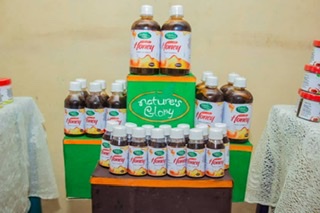 In march 2019, the nascent entrepreneur was told of a certain Business training programme tagged 'My Entrepreneurship Goals Programme' (MEGP) organized by the Akwa Ibom State Government. Her unquenchable thirst for knowledge and desire to obtain the trainings needed to take her organic skincare enterprise from subsistence to commercial level led her to attending what would turn out to be the game changer in her entrepreneurship career. According to Glory, "The MEGP taught me how to run my business like a business, accurate and effective book keeping, as well as how to tell whether or not I was being profitable." As one of the pioneers of the MEGP, Glory alongside other young participants in the MEGP upon graduation were offered value added benefits of the programme which included free business name registration with the Corporate Affairs Commission, free consultancy and business plan review/writing, amongst others. Armed with knowledge and legal statuses conferred on their businesses, the nascent entrepreneurs launched out into the vast world of business.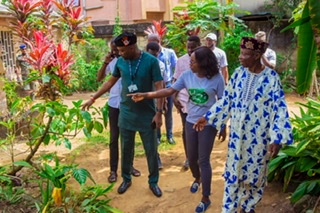 The My Entrepreneurship Goals Programme (MEGP) does not abandon its own. Graduates of the programme become part of the alumni network to encourage networking and development of a symbiotic entrepreneurial ecosystem as well as to sustain mentoring, experience sharing and continued project based assistance. It was during one of its supervisory and oversight roles, and as part of activities to mark the 5th anniversary of the Dakkada Ideology that "My entrepreneurship Story", a mini-documentary series spotlighting the exploits of MEGP alumni was recorded and shared on various social media platforms. One of the entrepreneurs on display was Glory Etiekak. The budding Organic skin care expert was shown using mortar and pestle to pound and mix individual components of her skincare products to arrive at the desired end products. The Directorate of Marketing and Brand Management swung into action by activating its equipment financing role, and in no time, Glory Etiekak took delivery of a giant Industrial mixer worth half a million-naira courtesy of the Directorate of Marketing and Brand Management, and affiliate donors.
Speaking on Thursday, 12th November 2020 at the inauguration and official handover of the industrial mixer to Glory Etiekak, the Senior Special Assistant to Governor Udom Emmanuel on Marketing and Brand Management, Mr Ime Uwah said the MEGP was the Akwa Ibom State Governor's master stroke towards encouraging and supporting the entrepreneurship across the state. Uwah stressed that the MEGP does not give out funds to participants but offers project based assistance such as what Glory has benefitted from, as a measure to ensure participants have their efficiency and productivity enhanced, so as to guarantee profitability. "The MEGP will continue of offer this kind of assistance to our Alumni as our own way of ensuring that they not only stay in business, but that they also build capacity and enhance productivity", he said.
In her remarks, a visibly elated Glory Etiekak narrated the ordeal she went through in the immediate past, when she spent three days pounding and mixing her product's components manually using a motar and pestle. Etiekak said after the grueling and time consuming process, she would only be able to come up with 7kg of products. She however noted that the brand new industrial mixer facilitated by the Directorate of Marketing and Brand Management produces 100kg in just about an hour. With an increase in production capacity comes the inevitable need for expansion. Etiekak says plans are underway to employ more hands in the factory and also to extend her distribution reach.