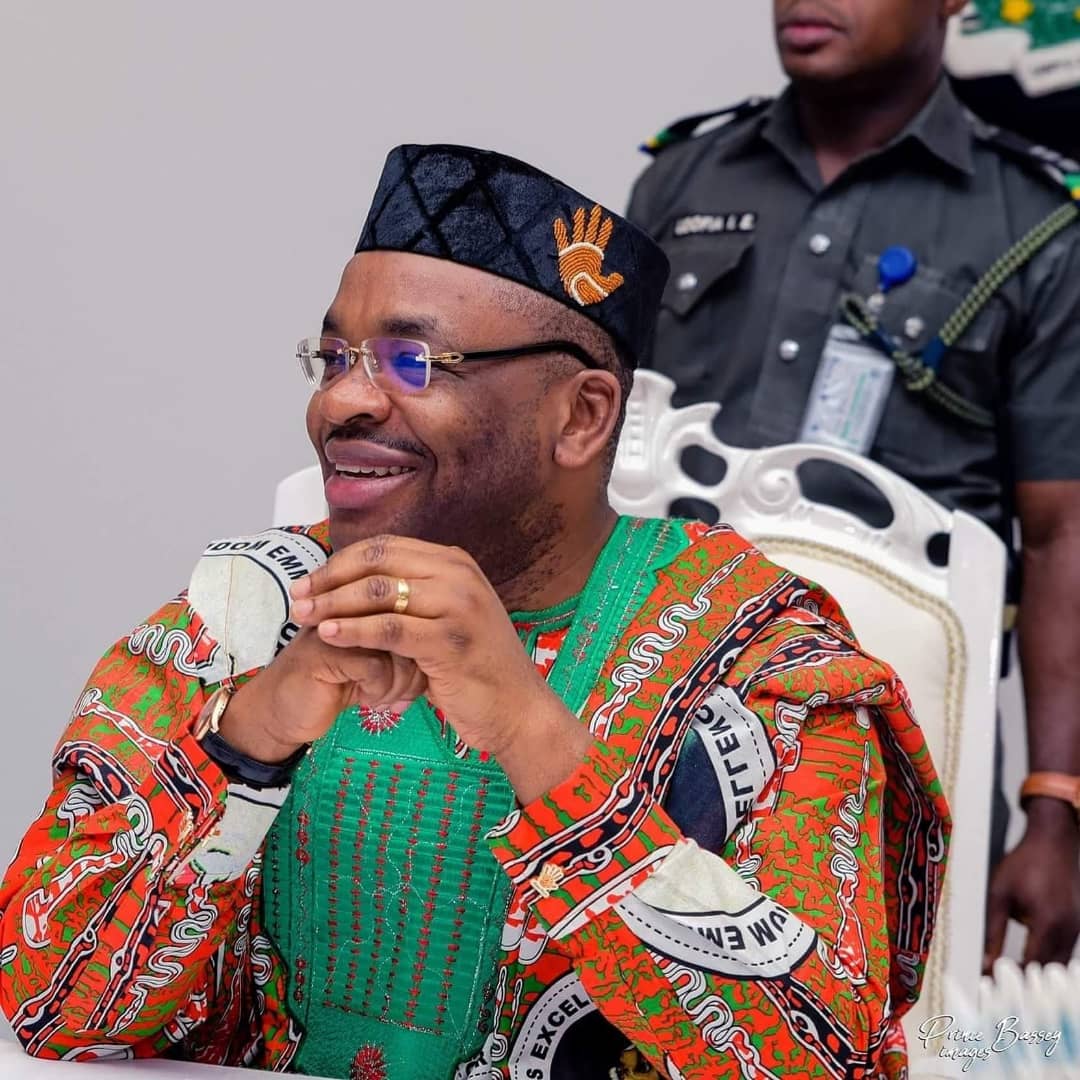 …..HE STANDS FOR PEACE AGAINST POLITICAL INTOLERANCE
Governor Udom Emmanuel is an embodiment of Peace and Godliness as exemplified in his unprecedented tolerance for dissenting voices, media attacks and free use of government facilities by the opponents.
This peaceful disposition has actually paid off as it has catalysed the peaceful co-existence of Akwa Ibom people in this political era, devoid of rancour as always desired by the Governor.
Additionally, the importance of life and property in the emerging economic boom, has been a priority to government making the Governor to distance himself from any action that can reignite politically-motivated assassinations, kidnappings and clashes in the state.
Akw Ibom State Commissioner for Information and Strategy, Charles Udoh disclosed these during an interaction with newsmen in his office reiterating that Governor Emmanuel was upbeat about his economic and political inclusion programme, and has remained the only Governor in the country who has provided the opposition, a free atmosphere to campaign.
He said it was a thing of joy that the Governor has provided a state, where politics has not adversely affected the ongoing industrialization and massive provision of social infrastructure as well as other social activities.
Udoh recounted that in the past, it would have been impossible for an opposition party to use the stadium in the city center for campaign, but that in the last two weeks, the Governor has thrown open the gates three times for the APC to use for their campaigns.
"As if that was not enough, they came and fixed another rally at the same venue usually used for the state anniversary, on a day preceding the anniversary. Their event finished quite late in the evening, giving us very little time to prepare the venue for our celebration"
Charles Udoh who urged Akwa Ibomites irrespective of political affiliation to embrace the unity project of Governor Emmanuel, charged them to first see one another as brothers and sisters, before considering political parties which he described as mere vehicles of political attainment.
He was confident that the people of the state who are predominantly PDP members would continue to demonstrate unflinching support to the Governor who has made Akwa Ibom a peaceful and development driven state.
"Our people are aware that in this state in 2011, an opposition candidate was threatened not to go out and campaign, and when he did, he was attacked by thugs and later arrested and detained."
The state's spokesperson maintained that the administration has also ensured that activities of alleged masterminds of most of the politically motivated killings in the state in the past era, were brought to an end.
He said with the end of Iso Akpafid and other notorious gangsters, it was impossible to have a re-enactment of that onslaught in 2011, where the mother of a governorship aspirant was abducted and killed and the wife of another aspirant was kidnapped and the husband forced to withdraw from the race before she was later released.