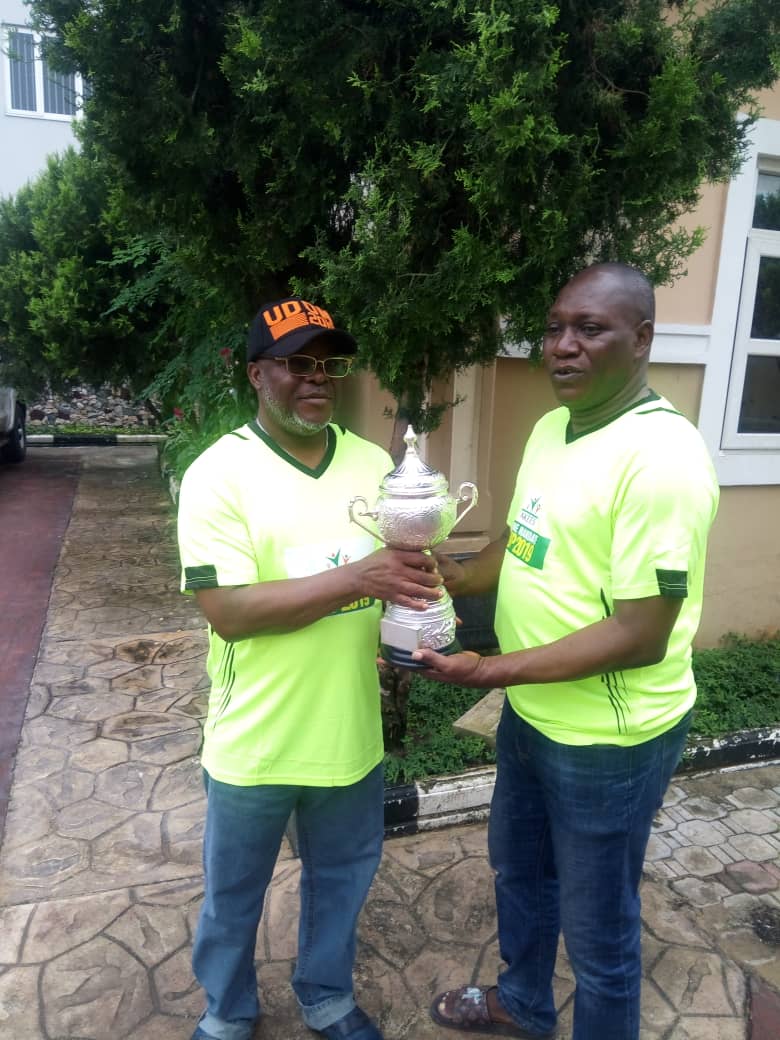 In line with Gov Udom's for grassroot sports development,the Akwa ibom state Enterprise and Employment Scheme(AKEES) donates set of jerseys to the grassroot sports Federation south-south Zone, the organisers of udom for 2019 unity football championship.
Making the presentation in support of Gov udom Emmanuel's developmental drive in sports sector,the senior special Assistant to the Governor on Technical matters due process,Elder Ufot Ebong commended the organisers of the competition and the standard applied.
He further stated that AKEES is totally committed to youth development and empowerment in practical terms in line with the vision of his Excellency's development mantra.
Speaking unbehalf of the organisers, the coordinator of the tournament comr John Ekpenyong thanked mr Ufot Ebong on the supports given to the body and that the signature of Akees will now permeate all the nooks and crannies of Akwa Ibom State and even beyond .
He concluded that the Grassroot Sports Federation is still needing supports from well meaning sons and daughters of Akwa Ibom state and sports lovers