Earlier today 20th May 2019, the Senior Special Assistant to the Governor on Grassroot mobilization – Deacon Ndiana-Abasi Nana Udom had an intervention meeting with Professor Eno Ibanga, Vice Chancellor of Akwa Ibom State University as regards the case of Miss Joy Nkanang, The VC and the board members took time to explain the case from the beginning and all measures that have been taken so far.
The Governor's Aide pleaded that the indefinite suspension is reduced to a timeline which the university Don accepted as it will serve as a lesson to other defaulting students.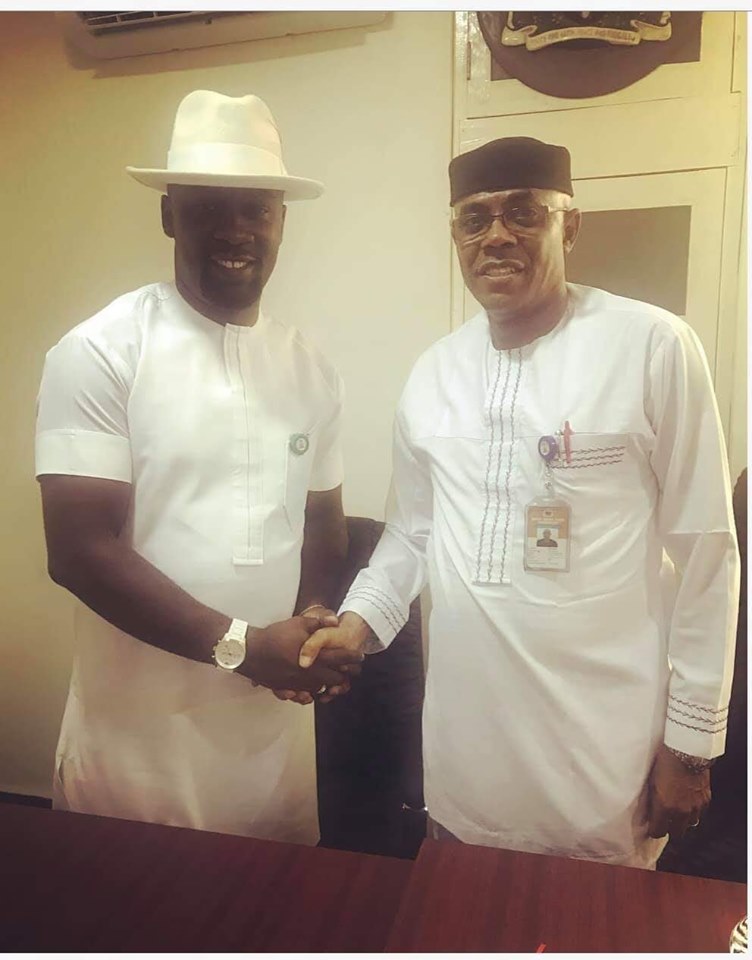 The recommendations from the disciplinary committee which will meet soon on the case will be announced in a short period of time.
Others present at the meeting were the Deputy Vice-chancellor (Academics), Bursar, Registrar, University Liberian, and Head, Directorate of Information and protocol who happen to be the principal officers of the university community.
Special thanks to the Governor's Aide for taking a step to intervene on this sensitive issue. Indeed Governor Emmanuel's administration has a human face.