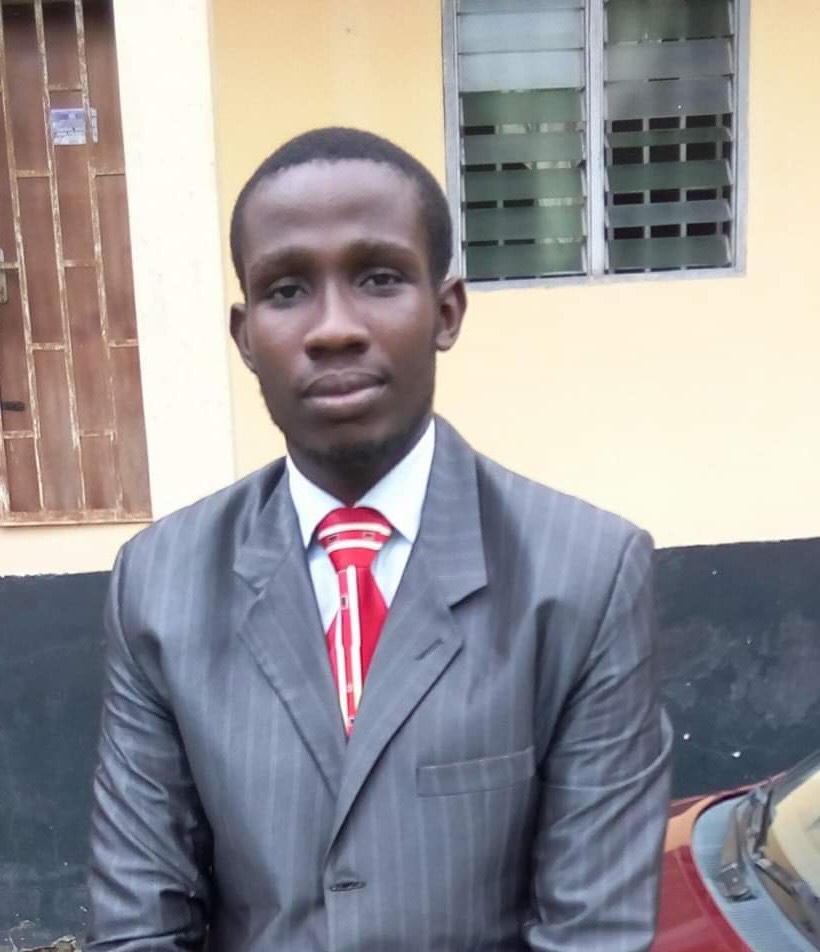 Wisdom Ibokette, is an indigene of Etinan Local Government Area. He is one of the pioneer beneficiaries of Senator Bassey Albert Akpan's all expense Scholarship for students of Akwa Ibom North East (Uyo) Senatorial District. Wisdom, graduated with a first class degree from the Department of Civil Engineering, University of Uyo. He is one of 81 students selected from a qualifying examination that saw over 1,000 applicants compete for the award in May, 2016. Wisdom is currently undertaking the mandatory one year National Youth Service Corps in Kebbi State. Promise Etim recently caught up with Wisdom, who highlighted the challenges he faced as an undergraduate and how Senator OBA's scholarship scheme changed the game for him.
Challenges of University Education
"University education was challenging, because my Dad is an average Nigerian and currently not working. He is more like a hustler, who tries his best to put smiles on our faces and also has passion for education. I had to source for at least a scholarship to help alleviate his sufferings and reduce the burden on him, but that did not come by, until 2016″.
Motivation
" I made a first class (4.70 CGPA), which is a record in the Department of Civil Engineering, University of Uyo". I would say the 'God factor', which for me was the most important thing. Secondly, a friend named Kenneth Donald. He was the first person I met when I came into the University. He already had some experience in the University and really helped me to settle in. We were together in the same room in the hostel. He also made a first class in Chemical Engineering (4.77 CGPA) from the University of Uyo. He really helped me and shaped me to become an outstanding personality. I was also determined and got advice from so many people. I actually came into the University with an intension of being the best graduating student, but you know what is often said; when you shoot for the moon you cannot get there, reach for the stars".
Impact of Senator OBA's Scholarship Progamme
"When Senator Bassey Albert's Scholarship programme came in, that was my 400 Level first semester, I ceased from having problems with my tuition fees. I used to pay my fees very late; you can imagine what you go through when there is no money to pay your fees and no hope of getting from anyway. There was a time the University almost closed their portal, I tried to borrow money to fix myself, but it wasn't forthcoming, only to hear that they have extended the closing date. I was quite lucky that time. But when Senator OBA's scholarship came, I sat for the examination and passed. It was then i knew i will not have to worry about tuition fees anymore. It was a huge relief. The payment was always very punctual, before the semester starts, the constituency office will call us to come for our fees payment and to obtain receipt. The only worry I had at a time was how I can do better in my academics. Since Senator Albert began paying my tuition fees, I ceased from having B grades. Year 4 first semester, Year 4 second semester, Year 5 first semester and Year 5 second semester that he paid my tuition fees, I had A in all my courses, I never had a B grade again in my result till I graduated. For me, that was the game changer. The Scholarship award was the deciding factor of my academic career".
Advice to others
"I will advise other beneficiaries and the ones in the future to be hardworking, everything in life depends on ow hardworking you are. The scholars should try and see the good part of the scheme and speak well of it. They should try and see how the scholarship can assist them to help their parent. Most scholars generally don't like telling their parent that they have scholarship, so they can also get tuition from their parent. I know some of their parents are well to do. Whenever students are awarded scholarships, they should endeavor to tell their parents and this could make them happy and also relieve them of that extra burden. This will also make parents proud and be happy that their children are doing well in School".
Wisdom can be reached via 08135345377.