By Uduak Inwang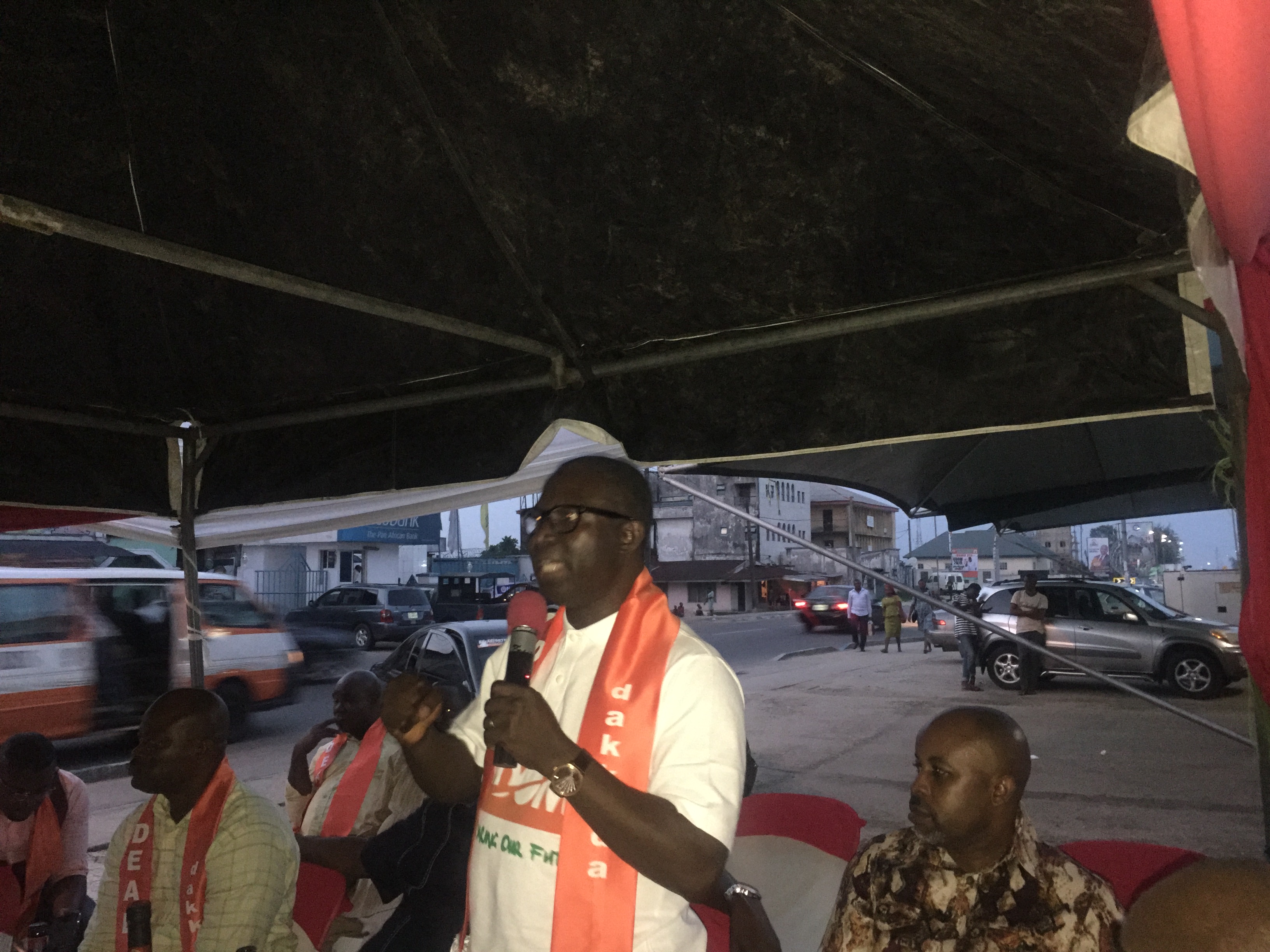 Entrepreneurs and key players in the economic sector across the state under the aegis of Dakkada Entrepreneurs and Ambassador's League, DEAL, last Saturday in Uyo endorsed Gov. Udom Emmanuel for a second tenure in office.
The body which cited the governor's insistence on friendly business environment and policies in the state as reasons for supporting Gov. Emmanuel's reelection bid pronounced their endorsement during their annual celebration and get together.
Speaking at the event, Mr. Sam Edoho, the Senior Special Assistant to the Governor said, "One of the things our Governor has done out of thousands is giving entrepreneurs steady power supply as well as bringing the Metering Factory to Akwa Ibom "we now have steady power supply and our entrepreneurs now pay for what they use and not estimated bills, our Governor has also created more employment, that's why we coming together to mobilise and to support our Governor to win election in 2019"
Also speaking as a special guest was the Former chairman of Ibiono Ibom LGA, Rt Hon Godwin Ekpo, thank Mr. Sam Edoho for bringing such caliber of persons together.
"In Nigeria today before you became a good business man, you must go through a lot, starting from getting a loan, the interest rate and stress may turn out to be a disappointment in life. But let it be on record that the Governor has done so much for entrepreneurs." He said.
He also urge the group to go back to the grassroots and preach the Goodnews of this government as Government is the real driver of employment opportunities.