The Chairman of Uyo local government area, Elder Imo Okon blamed mechanics in mechanic village blocking the drainage system which lead to the recent flood along Afaha offot in Uyo, Akwa Ibom state capital.
He made this known during the council's inspection exercise in the area to find out the cause of the flood.
On identifying this, Okon lamented that it is disheartening on how some people can be insensitive about their environment by dumping unused car parts inside the drainage, thereby leading to restriction of water flow which resulted into flood.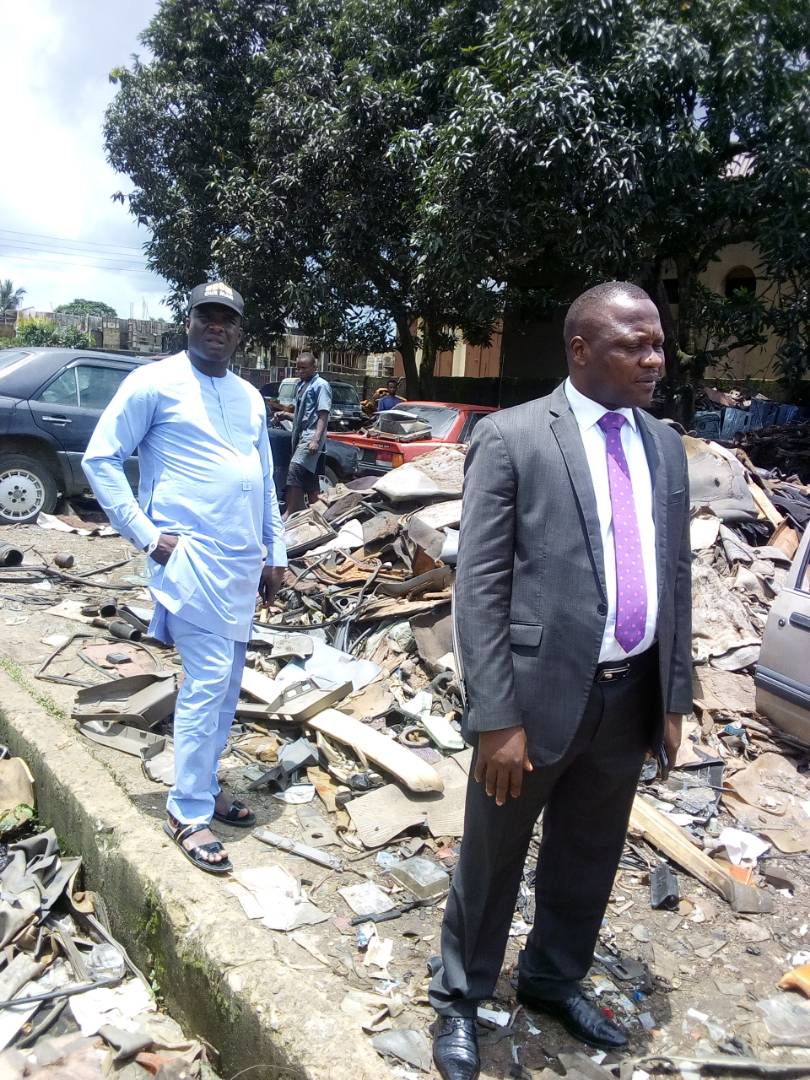 The council boss promised to prepare a report regarding what they observed about the situation of the area and also interact with the state government on what to be done to permanently fix the problem.
He blamed the affected community for allowing people to build on the water ways and also hinder the easy passage of water.
He vowed to do a thorough assessment in order to curb the repetition of similar scenario in the near future. Added that, for the mechanic village along the area, the council is going to take a proactive measures about their operations in the area, as their business cannot exist to the detriment of others.
Okon promised that the council is going to swing into partnership with all government agencies to strategize ways of bringing urgent relief to the people of the community.
The Chairman addressed business owners of the area popularly called mechanic village, "you are here in Akwa Ibom state, you are here in this area of mechanic village to earn a living, that is why we support it. But your living must be earned in a legimate way without affecting another person because another person has to also earn a living." he said.
However, he gave the community 7 days to evacuate all the dumped scraps in the water way, promised a follow up action at the expiration of the agreement.
All these measures are being taken to avoid imminent environmental disasters that can happen as a result of dumping scrap in the drainage.
By Imaobong Koffi, Uyo