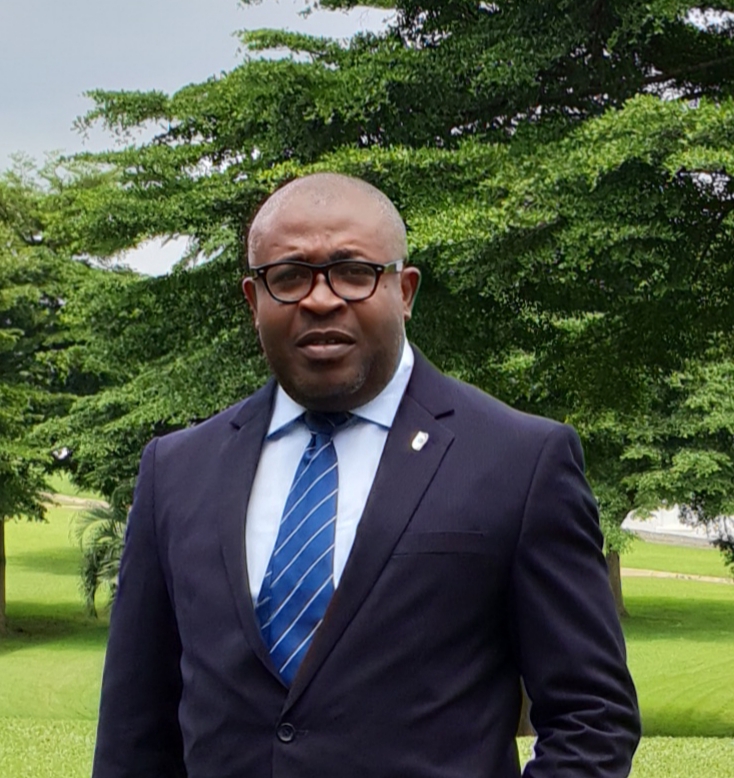 After five years as Corporate Affairs Adviser and member of the Executive Committee of Nigerian Breweries Plc, Kufre Ekanem has resigned from the brewing giant with effect from October 1, 2018.
According to sources close to the respected communications expert and poet, Ekanem completed his notice period on September 30 and has since commenced his consulting dream with Philosoville Limited, a Culture, Marketing and Public Relations consultancy company.
In a pre-exit send-forth bar party organised for him, the Managing Director of Nigerian Breweries Plc, Mr. Jordi Borrut Bel, while thanking Ekanem for his impactful service to the company, said: "In his five-year career in Nigerian Breweries, Kufre introduced a proactive, non-crisis stakeholder relations programme to the company which ensured that NB had a robust, solution-focused relationship with government, regulatory organisations, host communities and media across all authority levels around the country.
"Under his leadership, NB enjoyed positive media narratives across platforms and channels year on year, suffered no community-based disruption of operations and faced zero penalties from regulatory investigations or infractions.
"He also drove a fresh dimension to the company's storytelling on 'Winning with Nigeria' internally and externally via diverse media.
"He was a critical driver to the brewing industry's work on the tax optimisation area, especially the change of excise model in Nigeria earlier this year.
"Kufre has been a resource person within Corporate Affairs, globally and regionally, mentoring other Heineken Corporate Affairs teams particularly on Brand PR strategy, responsible consumption partnerships and stakeholder engagement.
"He served as a member of the five-person committee that developed the Heineken global Corporate Affairs competences."
According to company sources, Nigerian Breweries has already signed up as the first client to Ekanem's Philosoville Limited to provide Corporate Affairs support to the company.
Ekanem is a widely-travelled, broad-spectrum corporate executive with a track record of performance delivery covering over two decades in diverse multinational environments including Heineken, Kraft Foods, Mondelez International, Cadbury West Africa and SO&U SAATCHI & SAATCHI.
Ekanem is a Fellow of the National Institute of Marketing of Nigeria, a Fellow of the Institute of Management Consultants, a Member of the Nigerian Institute of Management, a Member of the Nigerian Institute of Public Relations, a Member of the International Public Relations Association and an associate Member of the Advertising Practitioners Council of Nigeria.
Ekanem is the Chairman of Rosemary's Group of companies and he sits on the advisory boards of several small and medium scale enterprises.
He is a graduate of the University of Calabar, Calabar, Nigeria where he emerged Best Graduating MBA in 1993 and holds further certification from the London Management School.