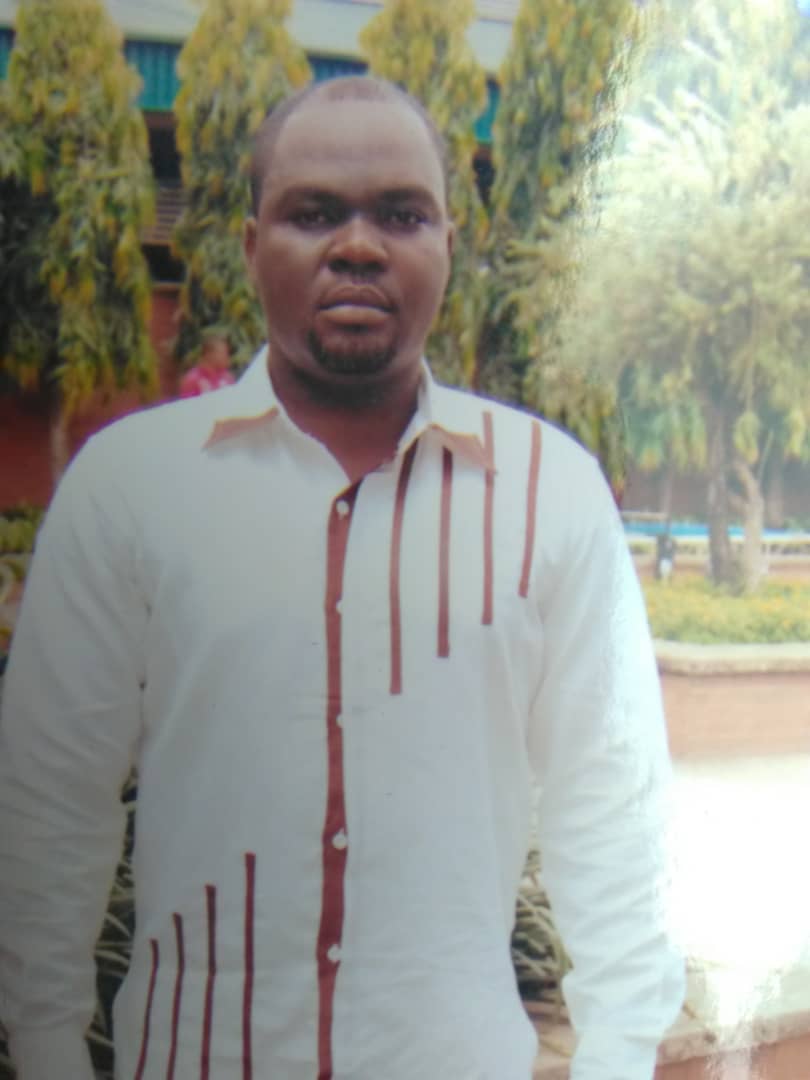 By Osondu Ahirika
To mark his birthday, a citizen of Akwa Ibom State, Mr Emmanuel Bassey, has announced he will trek from Ibom Plaza in the Capital City of Uyo to the country home of His Excellency, Governor Udom Gabriel Emmanuel in Awa Iman, Onna Local Government Area.
According to Bassey, who hails from Ikot Ese Isshiet in Onna, and will commence his trek by 7am on Tuesday, October 16,2018 from Ibom Plaza, the Governor's amazing achievement in the area of Road construction, across the State is reason he is embarking on the trek. A decision reinforced by the fact that, some people still argue, the road projects are not real and the recent unopposed renomination of Governor Emmanuel as standard bearer of PDP for a second term in office.
Trekking to show solidarity for a political leader is gaining traction in Nigeria, after Hashimu Suleiman trekked 75km from Lagos to Abuja for President Muhammadu Buhari to celebrate his victory in the 2015 presidential election, and Kamaludden Bashir trekked 5 days from Zaria to Abuja, to mark the recent emergence of Alhaji Atiku Abubakar as the Presidential candidate of the Peoples Democratic Party for the 2019 general elections.
Away from that however, I totally agree, Governor Emmanuel has exceeded expectations with his performance in the area of roads construction.
Do you know Obot Akara and Oruk Anam Local and Areas just got their first first major Roads in decades?
They include the 6.4km Nto Edino – Ekwere Azu Road linking Mbiaso and Nto Edino villages to Ekwere Azu border community of Abia State which has since been commissioned, with two bridges, to replace the collapsed ancient of days bridge on that road.
The once forgotten Obot Akara also boasts another ongoing construction of 4.2km Abak Iffia- Ikpe Mbak Eyop – Ikot Abia Ossom- Nko and spur road linking to Ikot Ekpene
Opening these far flung Local Government Areas up, is the first step to attracting any form of social, economic or industrial development to them.
The construction of 42. 195km Ikot Ekaide – Ikot Okoro – Ikot Ibiritam – Ekeffe – Ikot Akpan Afaha Road sections 1&2, linking Oruk Anam to Ukanafun and the East West Road is on course. Another 28km Abak Nsekhe – Ikot Akpa Nkuk – Ikot Etim – Ikot Ikara road joining up to Ikot Ibiritam, also in Oruk Anam, is ongoing, giving Oruk Anam a sense of inclusion and belonging in the Akwa Ibom project.
As a matter of fact, Governor Emmanuel's administration is currently building five dualized roads to completely link up the entire State.
The list includes, the dual carriage 20km Ekom Iman – Etinan road traversing Ikot Oku Ikono – Asuna, Ishiet Erong, Etinan Urban to the roundabout by Etinan Institute. The next stretch of 29.0km Etinan – Ndon Eyo road, also dualized, extends through Ekpene Ukpa, Efa, Mbioto, Ikot Oku Ekanem, Awa, Mkpok to Ndon Eyo. Let us note that, it is this stretch of 49 kilometer road that will largely be the route of Bassey's trek.
Let us mention the ongoing dualization of the 14.5km Uyo – Oron Road (Airport Road – Okopedi Oron – Oron Road by East West Road) cutting across Ekpene Ukim, Ikot Asua, Ikot Etieidung, Nung Atai Eta, and Okopedi Okobo in Nsit Atai and Okobo Local Government Areas, as well as acknowledge, the ongoing dualization of the 13.5km Okopedi Okobo – Oron Road proceeding from Nung Atai Eta, Itak, Uyatie, Edeghi Awa Ikpi, Otti Oro and Uya Oro villages in Okobo and Oron Local Government Areas.
Still undergoing dualization is the 23. 5km
Eket-Etinan Road with three bridges which is progressing and cuts across Etinan Urban, Afaha Nsit, Ndiya, Itreto, Okon Eket, to Eket Urban by Okpongkong Bridge.
The administration had celebrated the dualization of the 19.5km Eket ibeno road which opened up access from Marina Junction Eket to Edebok, Esit Urua, Mkpanak and Ukpenekang villages which has been commissioned by Governor Udom Emmanuel.
Are you aware that the construction of the 3.5km Ring Road 2 project is also ongoing extending from the dead end of Udo Udoma Avenue across Aka community through Afaha Offot to link up Abak Road and Ring road 3 from Nung Oku Junction through Afaha Atai, Afaha Ikot Obio Nkan and Afaha Ibesikpo adjoining Oron road is also on course.
Do you know that Governor Udom Emmanuel is also continuing the inherited dualization of the 25 km Uyo – Ikot Ekpene Road and is determined to complete it?
Don't let them deceive you. This is just a tip of the iceberg.
Local Government Areas that have not known road construction in the last ten years or more, now have completed or ongoing road projects. In Uyo Federal Constituency, Uruan was the most cheated. Just as Ini and Ikono Council Areas. Governor Emmanuel has put an end to that sad history.
The 4.6km School of Arts and Science Road Nung Ukim Ikono has been completed with side drains and has been commissioned.
The 14.1km Ikpe Ikot Nkon – Obot Mme – Arochukwu road in Ini Local Government Area is almost completed and the people of Arochukwu in Abia State have already offered a chieftaincy title to honour Governor Udom Emmanuel in appreciation of the road, which ends at the boundary between the two states. He politely declined.
Also in Ini, Governor Emmanuel approved the award of contract for the construction of the 11 kilometre Obotme-Ukpakon-Nturi-Okpoto-lwere-lkpanya road linking lni and lbiono local government areas. This was a forgotten section of the State.
The Gully Erosion that threatened to completely destroy the major access road linking Ikono and Ini has been arrested by the Udom Emmanuel administration
The 19.3km Anua Mbak Ishiet road in Uruan traversing 7 villages including, Anua, Ifa Ikot Okpon, Mbak, Ikot Otoinye, Ekim Enen, Adadia, and Ishiet is progressing. The 4.0km Mbiatok – Ekritam – Mbiaya Uruan road, criss crossing Ita Uruan, Ikpa and Mbiakong villages is steadily advancing.
I can mention that, the 8.5km Nduetong – Oku Ibiaku Uruan – Ekritam road with spur to Ini Uruan, that passes through the Uyo City Polytechnic to Planet FM 101. 1 premises, is well on course.
In the once marginalized Oron Local Government Area, five streets that were ravaged by Gully threats and flooding have become beautiful streets in flourishing neighborhoods.
The five streets which have since been commissioned are, Bassey Lane
Mainland Avenue, Effiat Lane, Mary Hanny Street and Post Office Road. Additional work is ongoing on seven others, namely, Convent Street, Ebo Street, Murtala Street, Atta Street, Oron Road, Market Street and Ekpenyong-Abasi street
In Udung Ukor Local Government Area, the construction of the 9km Secretariat -Eyotai Ulliong Edikor – Udue Eta Road is advancing with commendable speed and is nearly completed. Governor Udom Emmanuel has restored work on the abandoned 19km Etebi – Enwang Road with 2 bridges, stretching through the forgotten Enwang, Uba, Uko Akpan, Uko Ntehe, Afi, Orukim, Uyehe, and Idung Assang communities.
Governor Udom Emmanuel cemented his place in the hearts of Akwa Ibom people, unveiling more roads constructed within the last one year in Uyo metropolis.
The Governor who has turned the State Capital, into one big construction is constructing over 30 roads within Uyo metropolis.
The roads include, Asutan Street, Bassey Attah Street, Effiong Udo Akpan Street, Mbiakong Street, Ebong Street, Ebong Lane and Effiong Udo Akpan at the Wellington Bassey Way area. Others are, Udotung Ubo Lane, Akparen Street and Ibiono Lane in Udotung Ubo axis as well as Prof Offiong Street and Justice Edet Nkop Street at the Shelter Afrique area.
Other roads in Uyo include Youth Avenue in Mbiabong Etoi, Concrete Hotel Road, six roads in Atan Offot community and the 1.2 kilometer Atlantic FM access roads.
Ika Local Government Area, also came into the mix when Governor Udom Emmanuel flagged-off the construction of 15km Ikot Esu-Utobo – Azumini Road leading to Abia State.
Eket Local Government Area is a full basket. The Eket Remodelling project is comprehensive with massive underground drains constructed to take out water in the highly flood prone area.
Eket Urbanisation being one of the major projects of the current administration of Mr Udom Emmanuel is targeted at opening up the city which was clearly unplanned. .
Only last September, Governor Emmanuel commissioned the 1km Edem Udo Street in Eket. An internal road reconstructed to standard with side drains to take out water from the area. The Governor also inaugurated the Ikot Udota / Etebi Street and Heritage Polytechnic roads. The road has given access to the higher institution and the communities around it. The first phase of the 2.7km Ikot Odiong- Ikot Abasi road was also part of the roads within Eket that was inaugurated. Others including Idua road are ongoing
At Ibeno Local Government Area, Governor Udom Emmanuel initiated the 55.1km Ibom Super Highway. A road that traverses the six Local Government Areas of Mbo, Oron, Urue Offong, Ibeno, Eket and Esit Eket. Ibom Super Highway is to prepare the state for the high traffic that will be occasioned by the proposed Ibom Deep Seaport. The Ibom Super Highway a Twelve Lane road ,with three Spurs will carry the high volume of heavy duty trucks that are expected when the Seaport becomes fully operational
Go to the Akwa Ibom State University of Obio Akpa campus, the internal roads network changing the entire environment is simply breathtaking. The same thing with the access road to the College of Education, Afaha Nsit in Nsit Ibom Local Government Area and another access road to Government Girls school is Ikot Ekang, Abak Local Area.
Oh my! This essay is too long. But don't blame me, we have to know the truth, that Governor Emmanuel has made exceptional strides and unprecedented achievements in road construction in a little over three years amidst an economic recession. I dare say, no Governor in Nigeria can match his record. If in doubt, show me one.
As Emmanuel Bassey treks Udom Emmanuel's road, I wish him well.