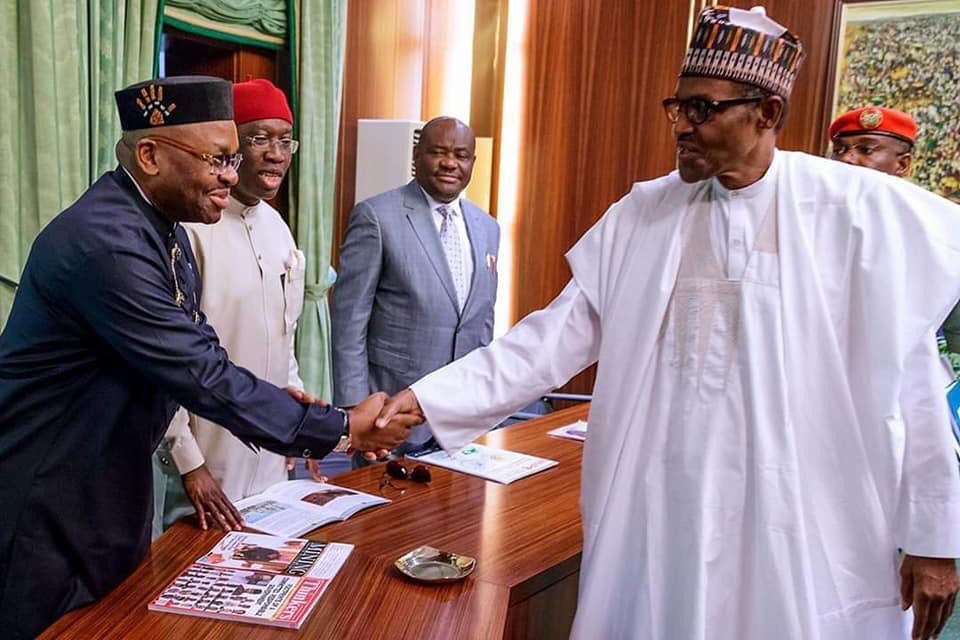 Mfonobong Ukpong
The superior performance of the PDP led government in Akwa Ibom State under the watch of Governor Udom Emmanuel has continued to attract more commendation from the opposition party, the APC. Recall that the Governor had received award from the federal government for the laudable achievements recorded by his administration in the state.
Another round of commendation from the President came, Saturday through his aide.
Speaking through his Special Assistant on National Assembly Matters (Senate), Senator It's Enang, Buhari commended the Governor for working tirelessly to reposition the state on the path of greatness. Ita noted that the Governor was utilizing resources accruing to the state judiciously in the development of the state.
ITA ENANG SPEAKS
"Udom has paid salaries, he has paid pension, he has paid gratuity, construct roads, build coconut refinery, build flower mill, built metering and syringe factory, all these are possible because president Buhari has given him money. Udom is using Buhari's money to develop the state. The state has only generate 19billion as internally generated revenue. That is why Akwa Ibom people should support Buhari. This is the major achievement of President Buhari in Akwa Ibom". Ita Enang live on Atlantic FM Uyo.