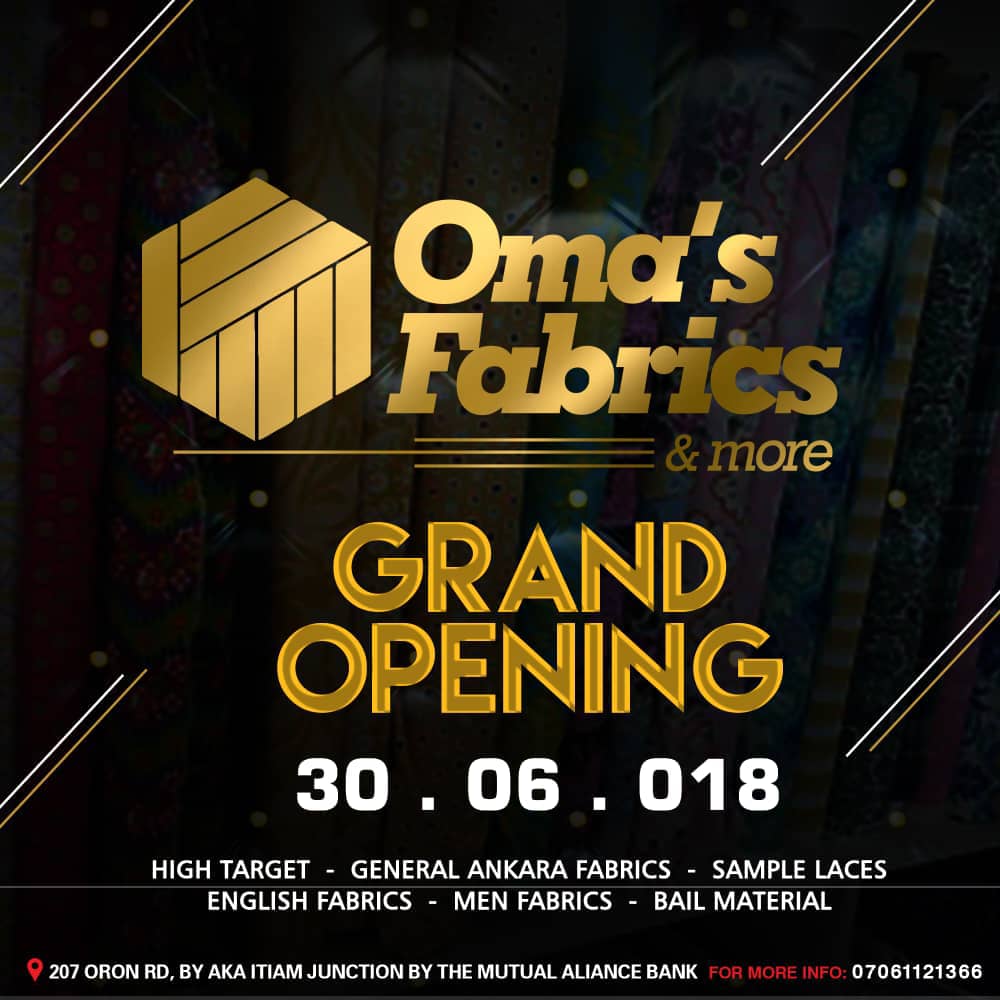 In recent time, the craze for exclusive African fabric collection has been on high demand; lots of fashion lovers across the world are making it a point of duty to wear fabrics that gives them an African feel.
A typical Pop-culture fashion trend in Nigeria and other African countries, has a blend of Ankara Fabric and this seem not to go stale as the days go by.
Oma's Fabrics and More, is birthed out of the need to provide affordable fabrics that specifically meet the need of Fashion Enthusiasts in the City of Uyo and its Environs.
In view of this, we are excited to announce the grand opening of Oma's Fabrics and More, an exceptional fashion brand that delivers class, convenience and detailed African fabrics.
The launch is billed to take place on Saturday, 30th June, 2018, at #207 Oron Road, By Mutual Alliance Bank, in Uyo, Akwa Ibom State.
According to the brand Owner, OMA Jude, a popular Radio Presenter, she stated ''that the launch will be a star-studded event which will bring together her fans, well-wishers and her friends in the media community in Akwa Ibom and beyond''.
Oma's Fabrics and More is a unique go-to fabric brand that is set to deal on wholesale and retail English Fabrics, sample Laces, Bail Fabrics, Ankara Fabrics; such as high target and lots more.