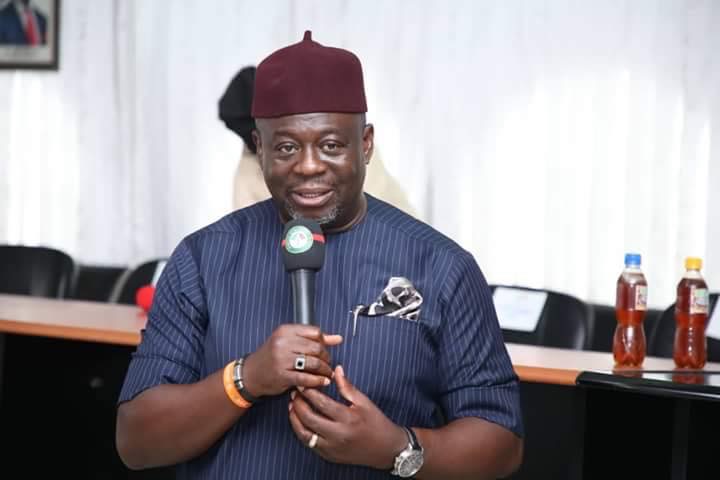 The State Chairman of the People's Democratic Party, Obong Paul Ekpo has proclaimed that the PDP remains the best platform not only for the realization of political aspirations, but the most dependable vehicle that can transport Nigerians to a destination of sustainable growth.
Obong Ekpo who dropped the reminder as an admonition to National and state Assembly Candidates in the PDP fold, noted that candidates must align their electoral promises with the ideological underpinnings of the PDP as a party, as encapsulated in the party manifestos. He further stated that the current trend of things in Nigeria stands the PDP out clearly,as the only political platform that is capable of leading the country on the inevitable journey of transformation.
The State PDP chairman admonished the candidates to always remember that the philosophy of the PDP encourages members to give their all in the pursuit of people-oriented development anchored on fairness, inclusion and equity.
In his words "As members of the PDP, I charge you to always bear in mind that your allegiance is first to the people and not to yourself. The platform we have given you is one that guarantees success, and when you succeed, remember that it was the people that oiled the success with their votes.you must pursue actions that shore up the trust and confidence of the people in the party. Together we will go out to the polls in 2019 and we will have massive victories in all category of the elections."