COALITION OF ONLINE PUBLISHERS IN AKWA IBOM (COOPA)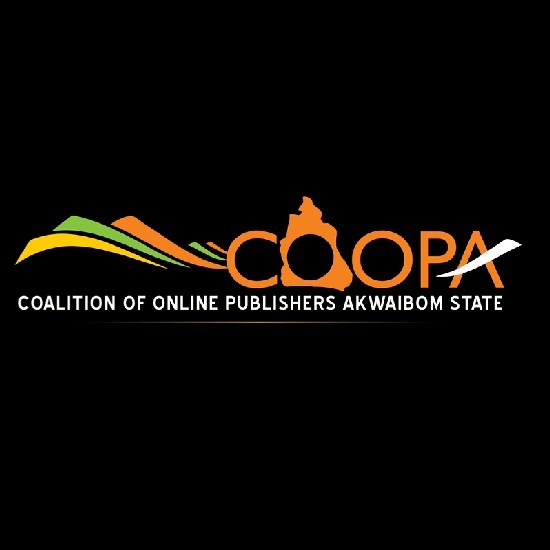 SOS: Politicians are using the Police to threaten Journalists in Akwa Ibom State
Our attention has been drawn to the purported plan by some politicians to use their privileged positions to get the police into intimidating journalists in Akwa Ibom State, their plan seeks to hinder these journalists from the practice of their profession and infringe on their fundamental human rights as Nigerians.
Feelers from reliable police sources have also revealed to us that the Nigerian Police have penned down not less than 20 names of online publishers and influencers who they intend to arrest in connection with the recently trended story of Sen. Godswill Akpabio's return to the People's Democratic Party (PDP) to join his initially promoted Presidential candidate in person of Alhaji Atiku Abubakar.
We as the apex and umbrella body of online publishers in the state will like to state that we frown at such selfish plan which we think is only designed to clamp down on journalists who they feel are threats to their ambitions.
We hereby state categorically that on this premise, our members have since been living in fear of terror by these politicians of their men who may choose to use another approach other than what is acceptable by law in a civil society.
If the speculations happen to be true and the police decides to take sides by effecting such unlawful arrests like in the recent case of The Publisher of The Guide Newspaper, Emman Sam, then it means that our freedom of speech and democracy is threatened.
We hereby use this medium to call on The Presidency, The Legislative arm of government, the Judiciary, Human Rights groups and well meaning Nigerians to call the police to order.
We also urge the Attorney General and Commissioner for Justice in Akwa Ibom to issue a caveat on this planned manhunt against media practitioners. This intimidation and harassment must stop forthwith.
Signed:
Ifreke Nseowo
Chancellor
Nelson Nseabasi
Secretary General