0
0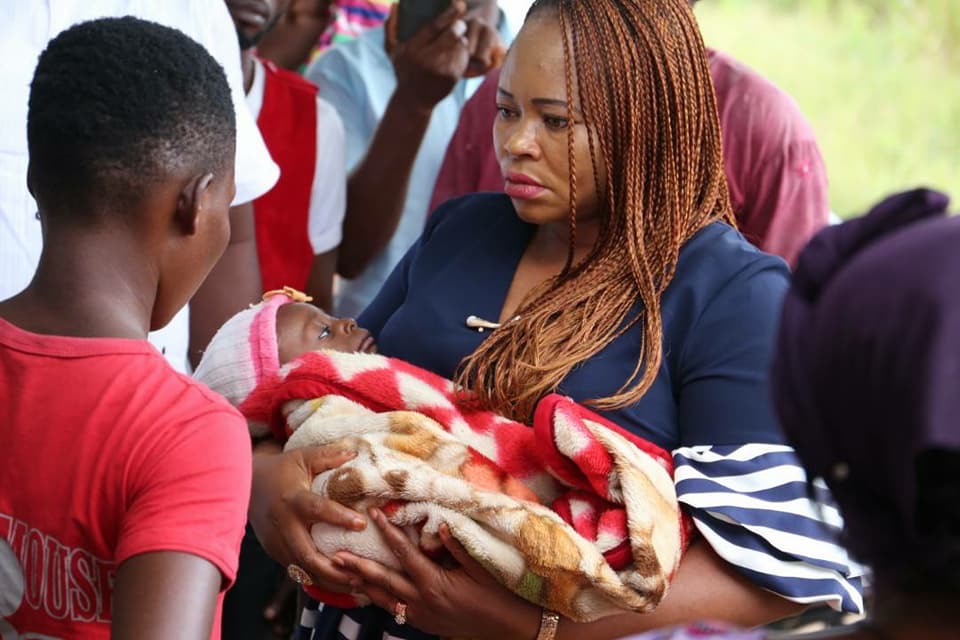 …. As 16years old teenage mother narrates ordeal.
Wife of Executive Chairman, Ikono LGC, Mrs. Ekaette Columba today rescued a 6months old baby abandoned by his 16year old mother along Uyo Ikot-Ekpene express way.
The mother who hails from Ekpemiong Itak in Ikono LGC on interrogation after being discovered in another village by youths, disclosed that she abandoned the baby due to pressure from home as the baby's father refused taking responsibility.
Mrs Columba reported the case to the Itam Police Station and efforts to have welfare officers attend to the teenage mother proved abortive. Plans are in place to take the little baby and the teenage mother, Miss Ofonime Christopher Effiong to the hospital for proper medical care.
#EkaUnwana Ikono
#UnwanaAdi