For the locals of Ekpene Ukim village in Uruan local government area, Friday, 19th June, 2020, will linger for a while in their memories as an indigene, Madam Ana David, a widow whose mud house was razed down by fire few months ago, became beneficiary of a brand new well furnished apartment, courtesy of Family Empowerment and Youth Reorientation Path-initiative's Shelter of Hope scheme.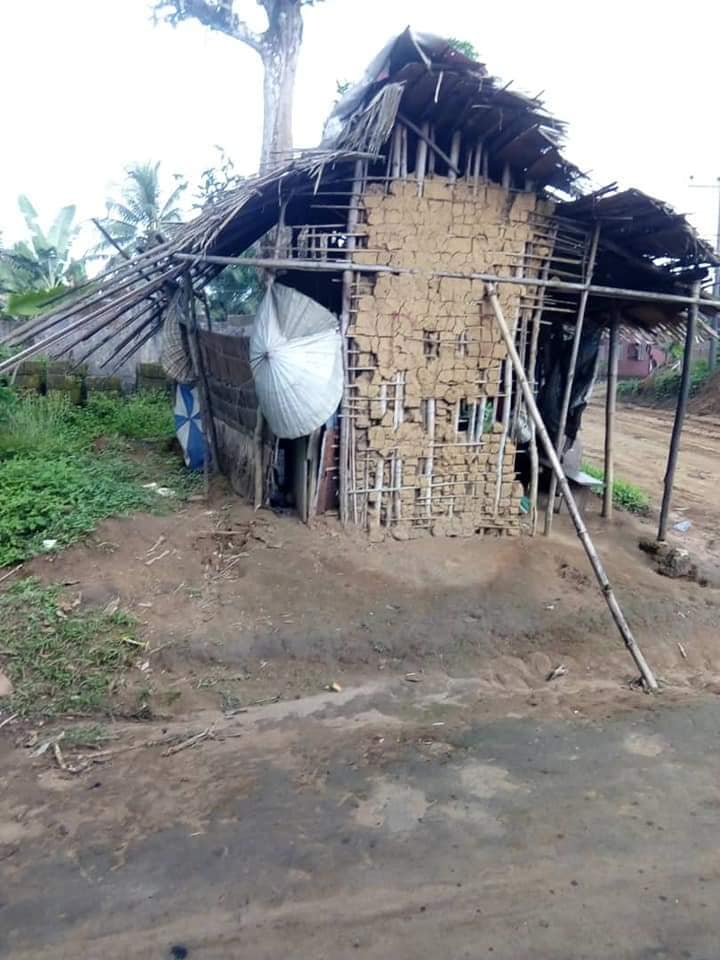 The house inaugurated by the founder of FEYReP and wife of Governor, Her Excellency Dr. Mrs. Martha Udom Emmanuel, evoked tears of joy not just from the beneficiary, but the entire inhabitants of the area.
The governor's wife earlier commissioned a house built by the Special Assistant to the Governor on Research and Documentation, Hon. Emmanuel Nicholas at Utit Uruan for a physically challenged Mr. Anietie Etim, and another built by the Chairman, Board of Internal Revenue, Mr. Okon Okon for Madam Alice Bassey, as well as a priest house at the Methodist Church Nigeria, Ekpene Ibia.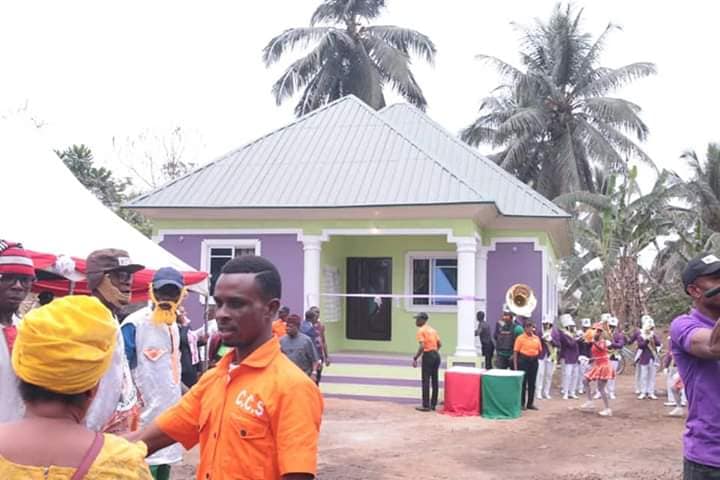 Speaking at the respective venues, Dr. Emmanuel while appreciating her partners for the lofty projects, said the shelter programme was initiated to carter for the poorest of the poor in the rural communities, and as well called for more of such partnerships to touch more lives.
She also used the events to sensitise the rural dwellers on the burning issue of rape, saying it was time for them to look after their children with utmost care and attention.
The First Lady warned parents against shielding any perpetrator of rape in the local community, noting that if parents are found to complacent, they will also face the wrath of the law.
While dedicating the houses, the wife of the State Chief Executive prayed that the beneficiaries would live peaceably in their new found abodes.
The Speaker of the State House of Assembly, Rt. Hon. Aniekan Bassey and wife who were on hand to receive the First Lady, in their separate remarks appreciated the donors for partnering with FEYReP to touch lives, and also promised to replicate same for commissioning soon. They as well donated handsomely to the beneficiaries for their businesses.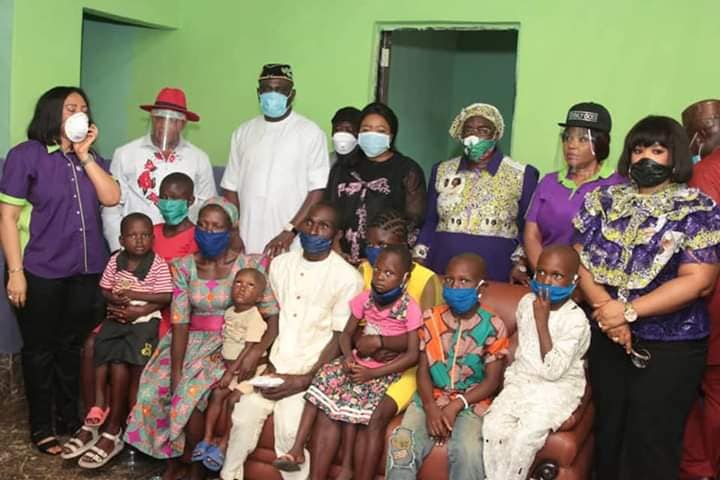 The donors', Mr. Okon Okon and Hon Emmanuel Nicholas, in their separate remarks, thanked the governor's wife for providing them a platform to touch lives, saying they would strive to do more in future.
©Koko Udonquak
19th June, 2020