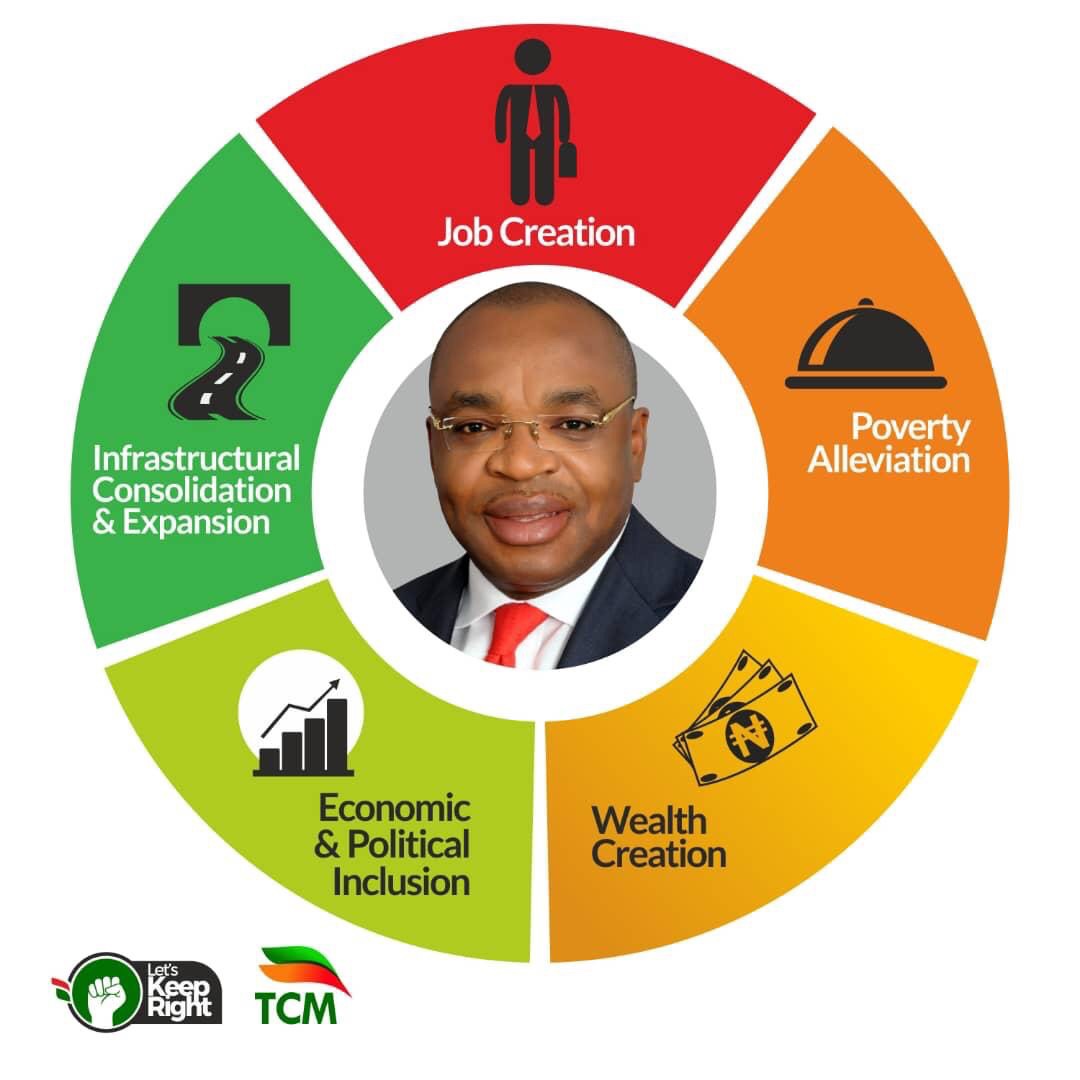 Governor Udom Emmanuel is a detribalized
leader who is very passionate about the future of Project Akwa Ibom.
The Senior Special Assistant to the Governor on Project monitoring, Mrs. Idongesit Etiebet stated this while on set of Update Akwa Ibom, a strategic publicity programme of Ministry of Information and Strategy running on AKBC Radio 90.5 FM every Thursday by 2pm.
Mrs. Idongesit Etiebet said, pivoted on his 5-Point Agenda, Governor Udom Emmanuel has demonstrated a rare show of passion towards delivering on his promises to the people in all sectors of the economy while also spreading the dividends of his good governance to all sections of the state fairly and equitably.
She maintained that, there is a good mix amongst the aides of Governor Udom Emmanuel which stands him out as a
detribalized leader who has the interest of all sections and parts of the state at heart in his development and investment-drive in the state.
Speaking on the unparalleled performance of
the Governor in the state, the SSA said, in the Education sector, where she serves, Governor Udom Emmanuel has superseded his contemporaries by sustaining the Free and Compulsory education policy for the people which so many other
states had long  dropped adding that apart from the payment of N600 Million annual WAEC Fee for indigenes of the
state in public secondary schools, NABTEC fee is also paid annually for indigenous students in Technical Colleges.
Mrs. Etiebet reiterated that, to ensure that, a conducive environment is provided for schools in the state, Governor
Udom Emmanuel has not only renovated dilapidated school blocks but has provided sitting desks and other facilities to schools across the states as well as pay subvention to schools' heads to cater for all expenses that may arise within
the school system to ward off all illegal charges.
She called on members of the public to report any case of illegal charges by any school head to Ministry of Education
as stiff penalties await culprits but however cautioned that, this should not be used to witch-hunt any credible and law abiding school head or teacher as it is sometimes the case.
The SSA urged all to support the re-election of Governor Udom Emmanuel come May 2019 as the Governor has performed
creditably in all areas like Agriculture where massive coconut plantation is being cultivated to service the coconut oil refinery soon coming on stream, the power sector where residents in most parts of the state are enjoying an average power supply of 22 hours per day as well as the AKESS industrial hub where
cottage industries have come alive on different entrepreneurial ventures, among others.
Mrs. Idongesit Etiebet emphasized that, with the conviction that, Governor Udom Emmanuel is a good Product as confirmed at different quarters nationally and internationally, she and other right thinking individuals came together to form the Divine Ibom Mandate not only is a charitable organization but as a platform to use in marketing the Governor, who she said is Unstoppable.