ONLY GOD COULD HAVE MADE US ACHIEVE THESE GREAT FEATS!
BEING THE TEXT OF THE THIRD ANNIVERSARY BROADCAST BY HIS EXCELLENCY, MR. UDOM EMMANUEL, GOVERNOR, AKWA IBOM STATE, TO MARK THE DEMOCRACY DAY 2018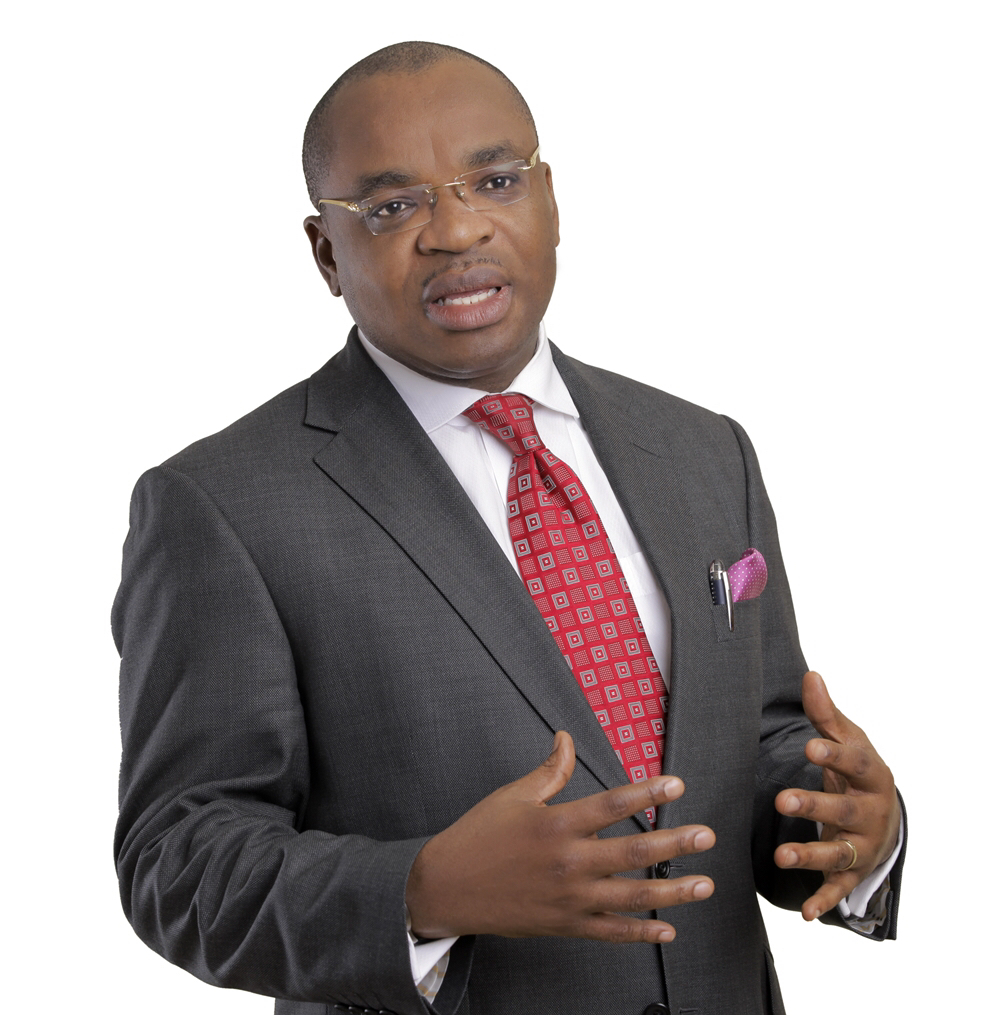 Dear Akwaibomites
1 Precisely three years ago, I pledged before the Almighty God and all Akwa Ibomites, the solemn oath prescribed by our Constitution to be taken by anyone graciously entrusted with the Office of Governor and the sceptre of leadership by the good people this State. That oath is a sacred covenant, which vouches irrevocable, uncompromising and resolute commitment to do good to all manners of people in one's State – in this case this blessed Land of Akwa Ibom State.
2 Three years after, we can look back and declare with irresistible evidence, soaring hope and inspired faith that that event was not the triumph of Udom Emmanuel, but the victory of Akwa Ibom State. That event was not the end of a race, but the beginning of a revolutionary renewal for our State. And these three years have witnessed an amazing period of God protecting our State like He protected Goshen while Egypt was ravaged by plagues and famines. It has been three years of God's faithfulness.
3 Let me once again, as I did on that day; place on record my gratitude to all Akwa Ibomites for giving me the mandate to be your Governor. Like the 28th American President Woodrow Wilson said, "the object of love is to serve not to win." Though I was elected massively in 2015 I believe the real victor in that election was the ordinary Akwa Ibom man and woman. Consequently, my duty has been to render selfless, transparent, integrity-laden and Christ-centric service to you, my beloved Akwaibomites, and thereby justify the confidence reposed in me by our Heavenly Father and your good selves.
4 The promises I made on the blessed day I was sworn into office are still fresh in my mind. I promised to be your servant- Leader, that, I have been. I promised to transform the economy through industrialization. That we are doing. I promised to consolidate and expand our infrastructure, the 1,701 kilometres of roads and 35 bridges bear us out. I promised the security of lives and properties. One by one those who have become menaces in our society have faced the full and merciless wrath of the law.
5 I promised to empower our men, women and youths. You are my witnesses that this we have done. I promised to give all Akwa Ibomites a sense of belonging. We have kept faith with that promise. I vowed to undertake rural development and integration. Look around and you will see this promise kept. You surely remember that I committed myself to transparency in government. Well that has received national acclaim. I promised a good working relationship with all the other arms of Government. The cordial relationship between the three arms of Government testifies to that. I vowed to boost tourism, commerce and trade. These we are doing. I promised to build on the foundation laid by my predecessor. This we are doing.
6 It is noteworthy that we do what we are doing against the run of play. We defied the odds and the circumstances. We thrived in turbulent waters and steered our ship to safe harbours. We soared even when the oil prices dropped and were elevated when the nation had hyper-recession.
7 How did we do it? We did it through God's steadfast love and tender mercies. We did it through your support, prayers, and your unflinching faith in our Divine Mandate. By God's grace we can state without any fear of contradiction that no Governor anywhere in this country has done more than what we have done in his first term. This is an unvarnished fact and facts they say are sacred.
8 We came prepared to win and not to make excuses. We came to secure our future based on the strength and promise of yesterday and the goodness of heart and ingenuity of our people. Together, we have won accolades and commendations even from leaders and institutions of the opposing political party, such as the Nigerian Television Authority (NTA) who early this year, gave me the Integrity and National Service Award, right inside Aso Rock.
9 Elsewhere, workers are owed salaries and pensions; here our workers smile to the bank at the end of every month. Elsewhere, the commissioning of a few kilometres of road is done with pomp and pageantry, here, we have constructed, commissioned or work is on-going on over 1701 kilometres of good – enduring and commercially viable roads, opening up the hinterland – without any fanfare. We are on a cause for sustainable development not a fleeting or ephemeral cause for applause.
10 The extent and breath of what we have achieved together, which I will reel off shortly is so huge and all-encompassing hence the theme of this celebration: Only God. God is the Invisible Hand that has helped us steer the ship of development of our State, leading us to becoming the second State with the most Foreign Direct Investment as reported by the National Bureau of Statistics. It is only God that has given us one of the most peaceful States in the Nigeria as published recently by the media.
11 It is only through the grace of God and His abiding faith in our collective enterprise that has made us achieve the following: In the the area of roads and infrastructure: Over 1,700km of roads have been commissioned or at various stages of completion 35 bridges have been completed; and the State Secretariat Annex has been completed. Other projects include the 21-Storey Office Complex which will house the International Oil Companies and change the skyline of Uyo metropolis; the ongoing construction of the 2nd Airport Runway and the upgrade of the Airport Main Runway to Category 2. It is noteworthy, my dear compatriots, that we are the only state to own and maintain an International Airport. Additionally, our flood control project at Nsikak Eduok Avenue, Uyo, has checkmated the flood menace, which led to occasional traffic gridlocks in Uyo.
12 In the area of education, we have invested huge resources conscious of the fact that we must prepare our children to compete with their counterparts in an increasingly shrinking globalized and highly competitive world. We have continued our:
Free and compulsory basic education in public schools; recruitment of 4,761 quality teachers; and provision of safe, and conducive learning environment for our pupils and students. Akwa Ibom pupils and students study under the most welcoming of surroundings, and plans are underway by the Inter-Ministerial and Direct Labour Committee to refurbish and refit a few buildings, which are not in an acceptable state. We have taken- over seven community secondary schools and turned them into model and modern schools, equipped with modern amenities; constructed and renovated 400 school blocks and we have undertaken 700 intervention projects.
In addition, we have undertaken strategic interventions in tertiary institutions – roads, equipment, academic blocks, etc. We have procured & distributed free text books & other educational materials; paid subventions to public primary & secondary schools; paid over N600 million WAEC fees for our childern in public secondary schools annually; upgraded the Akwa Ibom State College of Arts & Science, Nung Ukim, Ikono to a College of Science and Technology. As well as provided significant support for the establishment of the Nigerian Navy School in Oruk Anam and Army School in Etinan.
13 In the area of industrialization we have raised our Power Infrastructure to meet international standards with the construction of three Injector Stations to complement the Ibom Power Plant. This forms the bedrock of our industrialization drive with Ibom Deep Sea Port as a pivotal project alongside the logistics hub, the industrial city and international Jetty. As at today, we have the Syringe Manufacturing Factory (the Largest in Africa), the Electric Digital Metering Solutions Manufacturing Factory (the best in Nigeria) and the Pencil and Toothpick factory which are already in operation. We resuscitated the Peacock Paint Industry and it is now in full operation. The Plastic Manufacturing Factory, the Fertilizer Blending Factory and Rice Processing Mill are ready for commissioning.
New street lights along Oron road, leading to the Airport have been mounted. Other projects which are in the offing include the Flour Mills and Coconut Refinery.
14 Determined to diversify our economy form over- dependence on oil, we have made huge gains in agriculture. To date, work is on-going in the following projects: the 11,000 hectares coconut plantation; and 16,000 hectares cassava
plantation in 15 LGA's. Youths numbering 450 have been trained in cocoa maintenance, shedding and pruning and they are using these skills to grow cocoa all over the state. We have also subsidized fertilizers and we have given oil palm & cocoa seedlings to farmers all over the State. Other projects include the Akwa Prime Hatchery, which produces 10,000 day old chicks weekly, the cultivation of over 100 hectares of rice, and the Free Improved Corn seed distribution program for farmers. We have constructed Vegetable Greenhouses which are ready for commissioning.
Similarly, we are currently constructing 33 Cassava Micro- Processing Mills; and the Training of 300 youths under the Graduate Unemployment Youth Scheme (GUYS). All graduates will be empowered with one million naira to embark on any agricultural enterprise. We have refurbished Cassava Processing Factories at Ikot Okudom, Eket LGA; NungUdoe, Ibesikpo/Asutan LGA and Ikot Ekang in Abak LGA and leased to private operators for the production of high quality garri, odourless foofoo and cassava flour. And we have procured 600,000 bags of fertilizer for farmers in the State. We have done a lot in this sector and will, continue to invest heavily in agriculture.
15 In the area of rural Development, we have embarked on the following: Over 300 rural development projects across 31 Local Government Areas; over 400 Inter-Ministerial Rural Intervention projects spanning all the 31 local government areas; and rehabilitation/construction of over 500km of rural feeder roads on-going. For the records, there is no local government that we don't have more than 10 on-going intervention projects in. Compatriots, we are touching lives, and improving the quality of lives of our people in keeping with my promise.
16 I have always maintained that a healthy population is a productive population, therefore, we have done/are doing the following in the health sector: over 50 Containers of state-of-the art medical equipment have been delivered and are currently being distributed to various hospitals; construction and upgrading of secondary healthcare facilities across the State; reconstruction and equipping of the General Hospital, Etinan; and the ongoing reconstruction of Ituk Mbang General Hospital. The Ikono General hospital has been completely renovated and equipped with the first of its kind digital medical records facilities in the State. Also noteworthy is that we are building the Best Trauma Centre in Nigeria in a joint effort with Exxon Mobil and this will come on stream in the next 18 months.
Other on-going projects includerehabilitation of Ikot Okoro General Hospital; Awa Cottage Hospital; Relief for over 4,000 mal-nourished children; free screening & treatment of over 15,000 people for various eye diseases undertaken by FEYReP; training of 20 Biomedical Engineers; provision of residential quarters for 48 House Officers in the State Hospitals and 50 in the University of Uyo Teaching Hospital (UUTH); accreditation for Schools of Nursing, with 272 Registered Nurses; training and certification of 100 Doctors and Nurses in Basic Life Support (BLS) and Advanced Cardiac Life Support (ACLS) with Medical Emergency Experts from the USA; and procurement of Automated External Defibrillators (AEDs) and Electrocardiograph (ECG) Machines for use in Emergency Response (now fitted in all our ambulances).
17 In the area of Youth Empowerment & Capacity Building, we have trained over 20,000 youths in various skills and undertaken the Construction of 10 Modern Sports Centres. In collaboration with Exxon Exxon Mobil, we are building what would be the best Faculty of Engineering at the University of Uyo, alongside a Skills Development Centre in Ikot Akata, Mkpat Enin Local Government Area. This centre will train the needed manpower for the oil industry, and is affiliated with the Akwa Ibom State University, Ikot Akpaden. We also gave a N2bn interest free loan to small scale entrepreneurs and traders.
We successfully organized the First and Second Akwa Ibom State Youth Sports Festival. Through sound financial planning, investment and management, Akwa Ibom has become the Football Capital of Nigeria. We hosted the Super Eagles to becoming the first African Team to qualify for Russia 2018 World Cup with a match still to play. We are the first state in Nigeria to successfully host a reigning European Champion; Spanish La Liga powerhouse, Atheltico Madrid in a friendly football match against our Super Eagles in Uyo. Akwa Ibom State is now on the world map of football. All Akwa Ibomites should be proud of this achievement. Other notable feats include Akwa United winning the Nigeria FA Cup twice in the 3 years under my watch; Ibom Angels emerging runners up in the 2017 Nigeria Female FA Cup (The first time a female team from the state has ever qualified for the finals of a major national competition); Team Akwa Ibom finishing 2nd on the medal table at the 2017 National Sports Festival; Akwa Ibom receiving three Excellence Awards on Sports Development from the Federal Government; Renovation/reconstruction of Uyo, Ikot Ekpene, and Eket Sports Stadia in the State; and the promotion and sponsorship of 4 state football teams namely Akwa United, Akwa Starlet,Ibom Angels and Ibom Youth FC.
18 In the social welfare sector, in partnership with, FEYReP, we have recorded huge achievements such as caring for over Eight Hundred (800) Orphans and less-privileged children in four Government Homes at Uyo and the one at Ikot Ekpene. Some of these children are presently in higher institutions; provision of N200,000.00 grant each for about 500 women organizations across the 31 LGAs to enable them leverage on the public- partnership Initiative of the State Government.
Others include the provision of grants and material aids to about 600 widows and 350 mothers with multiple births across the 31 LGAs to boost their businesses and alleviate poverty; in collaboration with FEYReP, the pet project of the wife of Governor of the State; the implementation of the Child Rights Law and prosecution of Child's Rights offenders in collaboration with the Akwa Ibom State Judiciary and Ministry of Justice, Security services, Police etc. Over 200 cases have been recorded since 29th May 2015 and 120 have received judgment. Others include the donation of over two hundred (200) wheel Chairs and one hundred (100) Special Writing Desks for physical challenged persons in tertiary institutions and secondary schools; training of 20 visually impaired persons in different skills at the Nigerian Farm Craft Centre, Lagos and subsequent empowerment for them to start up their businesses in the trade learnt; and sponsorship of 155 widows to Jerusalem (Pilgrimage) led by Her Excellency, the Wife of the Executive Governor; donation of material aids to over 2,000 members of Market Women Frontline; and the empowerment of widows through the Widows Empowerment Scheme and Financial Empowerment to widows registered with the Ministry.
19 In the area of culture and tourism, we have raised the stature of our State to national reckoning. Our 30th Anniversary last year, with the Colour me Orange campaign was a national sensation, which had driven tourists to the State. Our State continues to be the destination of choice for most events. Our hospitality industry is growing and keeping pace with the influx of people into our State.
20 My fellow Akwaibomites, I believe, as I had promised in my inaugural address and as enunciated in my Five Point Governing Agenda that we have not veered off the course. We have stayed the course and with your support, we will continue to impact your lives. That is what government is supposed to be, and we remain dedicated to doing just that!
21 Let me end this broadcast by appealing to our political class not to unnecessarily heat up the polity or fan the embers of rancour and disunity among brothers and sisters. As the political season dawns, let us remember that we were brothers and sisters before the coming of partisan politics, and we will remain brothers and sisters long after we had finished our careers in public service. Let us show love to one another even when we don't agree or share same political orientations. As a one-time United States President, John Quincy Adams said "if your actions inspire others to dream more, learn more, do more and become more, you are a leader". May the actions of our leaders inspire us to become more loving, less rancorous, and more united and faithful believers in the immutable essence and definition of the Akwa Ibom spirit. As your Governor and Leader, these are the values I embody and will continue to project them, now and in the future, with your prayers and support.
22 God bless Akwa Ibom State, God bless us all! Akwa Ibom Edakkeda, ami, me dakkada.