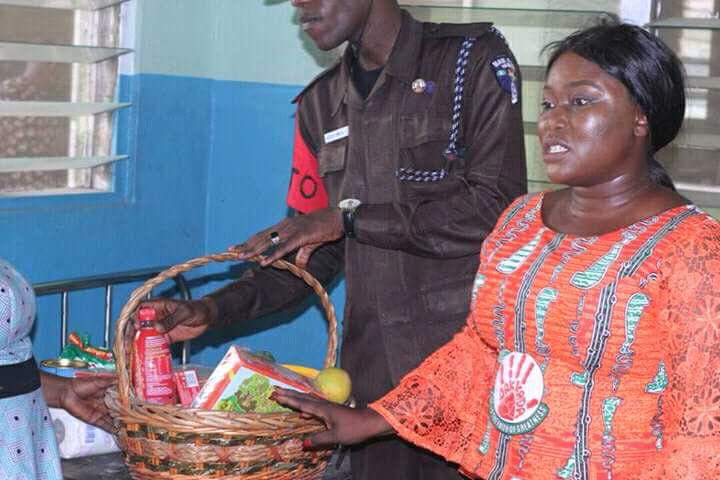 By Uwakmfon Dan, Uyo|
Hope was on Wednesday, rekindled for ailing students in Akwa Ibom State, when the Wife of the Governor, Mrs Martha Emmanuel, visited some Hospitals across the three Senatorial Districts in the State, to ascertain their plight.
Represented by the Governor's Special Assistant on Students' Matters, Comrade Aquilla Otobong Akpan, the Governor's Wife visited the University of Uyo Teaching Hospital, Uyo, General Hospital, Ikot Ekpene, and General Hospital Iquita, Oron Local Government Area, donating several food items and toiletries to the patients.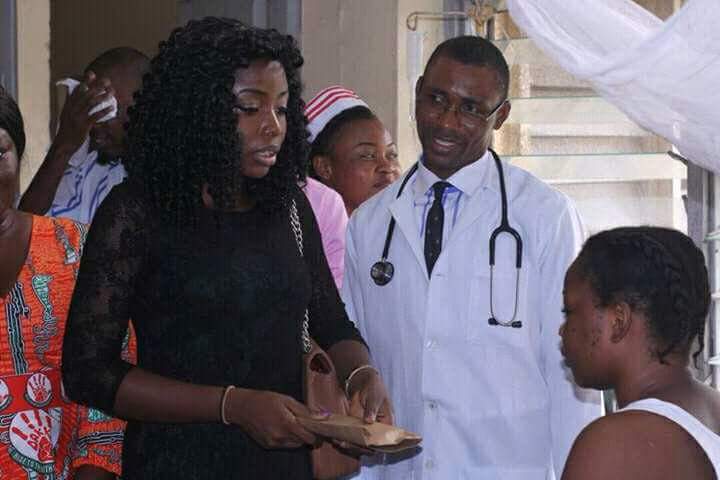 Flanked by Student Leaders from various tertiary institutions in the State, the First Lady who also cleared backlogs of bills for the patients, said at the various Hospital, that the visit was aimed at having first-hand knowledge of students' health status and to identify with them, so they could return to their studies, as soon as possible.
Mrs Emmanuel while assuring the students of a quick recovery, urged them not to be saddened by their predicament, rather, remain prayerful and resolute in God, saying, only Him can salvage their situations.
She said the current administration, under Governor Udom Emmanuel remains committed to bettering the welfare of students in the State, and vowed to keep tabs with them until they were discharged from the hospital.
She warned the students against indulging in cultism or any act capable of thwarting their future, and reminded them of the State Government's zero tolerance for cultism.
At General Hospital, Ikot Ekpene, the Medical Superintendent, Dr Okodi Bassey, however highlighted some challenges facing the hospital to include dilapidated buildings, poor funding and lack of a stable power supply, and called for government's quick intervention, to enable them meet up with it demands.
At the University of Uyo Teaching Hospital, a Staff of the Audit Department of the Hospital, Mr Edet Essiet, who directed the team round the Wards, thanked the Governor's Wife for footing the bills of the patients, hinting that some of them could not be discharged, due to financial difficulties.
Some of the patients who spoke with newsmen expressed happiness at the First Lady's gesture, and prayed God to bless her and the State Governor, Mr Udom Emmanuel.
They also praised Mrs Emmanuel's Representative, Comrade Otobong Akpan, for not diverting the items and funds meant for the visit, and urged other public servants to emulate her.
Prayers were offered for the patients at each of the facilities visited, including Gynaecology, Surgical, Orthopaedic, Amenity, Medical and Emergency Wards.