Two things determine success: preparation and opportunity. International Education Fair presents an opportunity to have access to quality International education. Are you prepared to seize it?
Start your 2019 by joining thousands of other smart Nigerians whose careers have been transformed through the exclusive advantages they enjoyed at IEF fairs. There, you'll meet with representatives of more than 20 Universities from countries like The UK, USA, Canada, Ireland, Australia, Mauritius, and Dubai.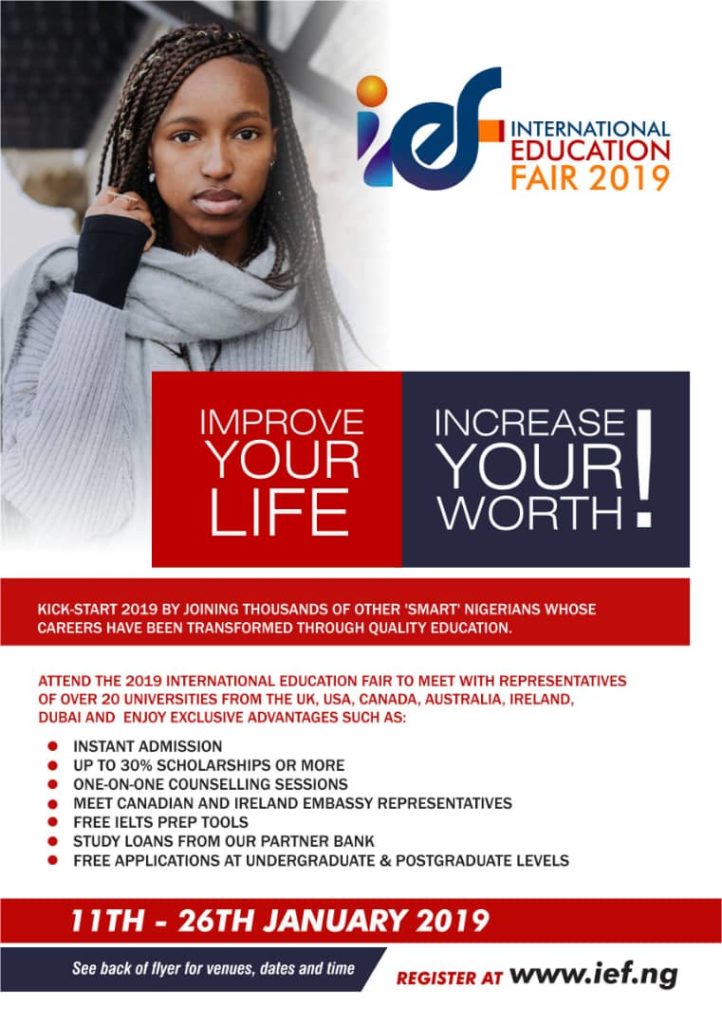 Uyo — Thursday, January 17th — Ibom Hotel and Golf Resort — 3 PM – 7 PM
As an attendee, you can get:
• Instant Admission.
• Up to 30% Scholarship.
• One-on-one Counselling sessions.
• A Moment to Interact with Canadian and Ireland Embassy Representatives.
• Free IELTS Preparatory Tools.
• Study Loans from Our Partner Bank.
• Free Application Forms at Undergraduate and Postgraduate Levels.
Attendance is completely free, no hidden charges.
All you have to do is register at www.ief.ng