By Enobong Ibanga
Arising from its emergency executive meeting held today at the executive chamber, the Uyo Local Government Council has ordered the immediate removal of the gigantic Billboard frame mounted at the heart of Akpan Andem market.
The Uyo Council Boss, Elder Imoh Okon while briefing newsmen after the meeting sighted safety among other reasons why the dismantling of the Billboard is imminent.
Elder Okon said the sighting of such a huge metal in a crowded place like a market is a serious threat to human lives, and a risk that the government is not ready to gamble with.
He further stated that Blake and Harper Integrated Communication Company, owners of the Billboard did not get the full clearance from the Council before mounting it.
"We cannot sit and watch while the lives of our people are being gambled with, it is our duty as a government to protect the lives and properties of our citizens, therefore, as a Council, we have resolved that the Billboard should be removed with immediate effect ".
Meanwhile, prior to the emergency executive meeting of the council, over 1,000 traders from Akpan Andem Market had taken to the street in a peaceful protest calling on the government and other relevant body to ensure the removal of the Billboard from the market to avoid catastrophe.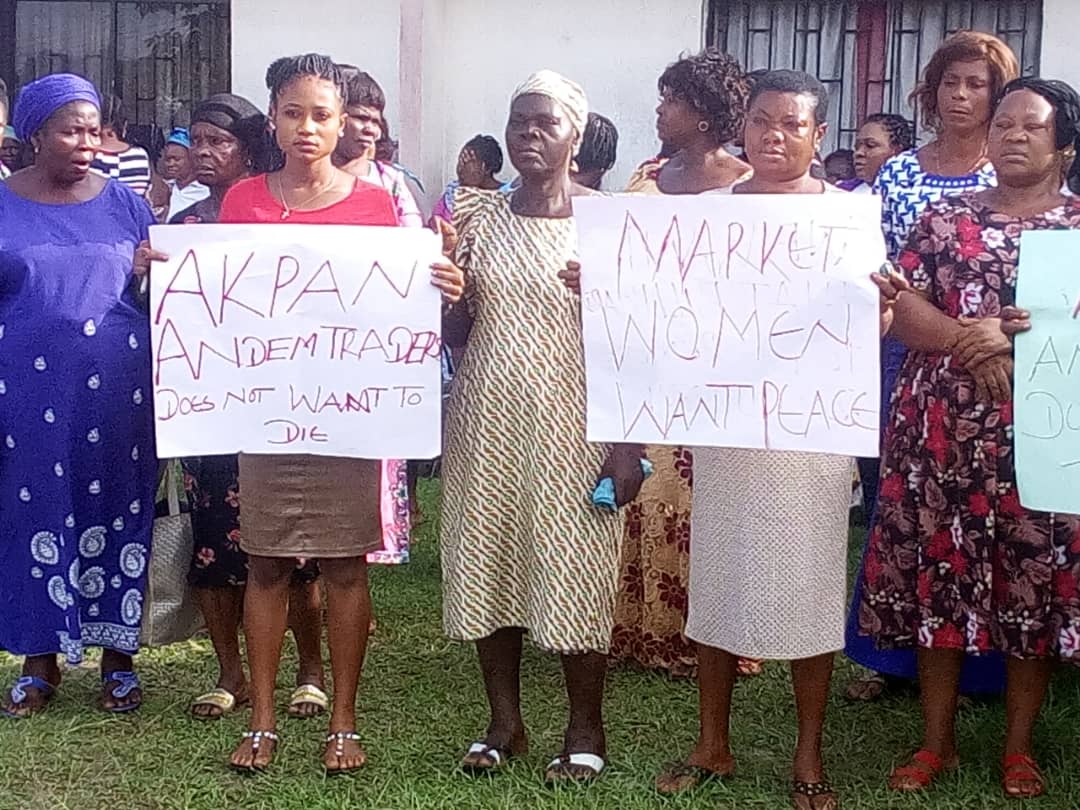 The large crowd of protesters who marched with placards to the Government House and then to the Uyo Local Government Council had some inscriptions like "TAKE THE BILLBOARD TO ANOTHER PLACE OUTSIDE THE MARKET"
"AKPAN ANDEM MARKET TRADERS DOES NOT WANT TO DIE"
"GOV. UDOM EMMANUEL PLEASE COME TO OUR AID".