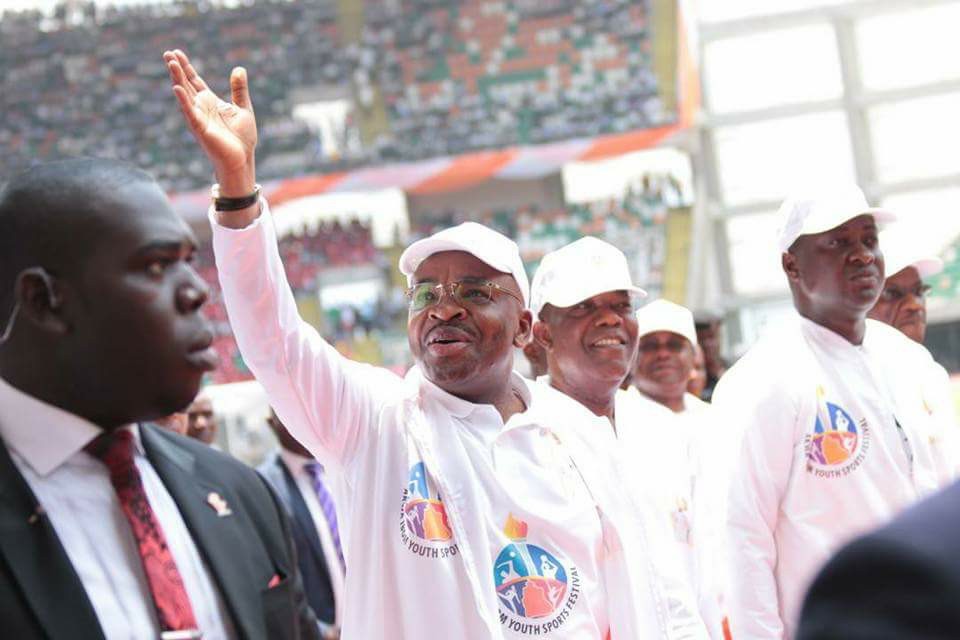 The leading aspirant in the forthcoming House of Assembly race, Nsit Ubium State Constituency; Engr Don Bassey, has urged Akwa Ibomites of voting age to go out en masse to participate in the ongoing Permanent Voter Cards (PVCs) registration, in order to vote for Governor Udom Emmanuel and all PDP candidates in 2019 general elections.
The successful entrepreneur – cum – politician was exchanging views with newsmen, Tuesday, at the sidelines of the Godswill Akpabio International Stadium, where he attended the opening ceremony of 2nd Akwa Ibom Youth Sports Festival 2018.
Engr Bassey, said the advice became necessary, following what he termed "the extraordinary Superior Performance of Governor Udom Emmanuel in all the sectors of the economy", thus, the urgent need for the Governor's continuity.
He lauded the State chief Executive for hosting the youth sports festival the second time since assumption of office, highlighting that, exposing Akwa Ibom Children to the best facilities like the "Nest of Champions", when they are young remains the best investment for the State and Country.
Bassey, who is the Managing Director of Shade Cover Group, specifically extolled Governor Emmanuel on sports development, saying, such has yielded bountiful fruits, with several trophies brought home by the State owned team; Akwa United FC.
Enumerating other areas the governor has recorded tremendous successes; road infrastructure, free and compulsory education, health, food sufficiency, steady power supply, prompt payment of workers salaries and pension, amongst others, the Nsit Ubium born philanthropist, promised to sponsor a good number of bills that will positively affect the living condition of his Constituents if elected.