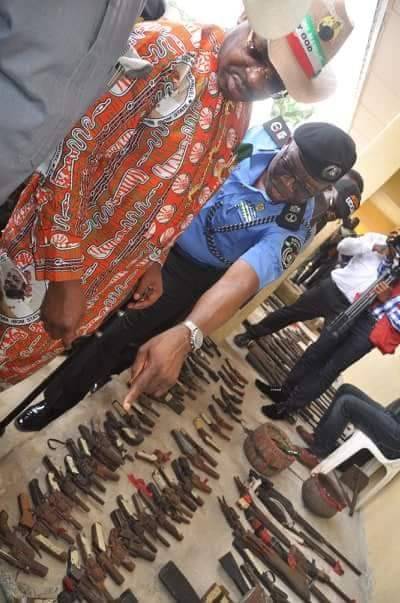 The newly repented militants of Ukanafun LGA have anchored their complete repentance only if the political Stakeholders allow an indigene of Ward 2 in Ukanafun to contest and occupy the position of the member representing them in the Akwa Ibom State House of Assembly come 2019.
The former militants who spoke to the media through their leader Ifiok Dennah Ukpong aka Jim Nazz after their first meeting with the State Govrrnor Deacon Udom Emmanuel said their position is based on the fact that since the creation of Ukanafun as a Local Govt Area nobody from Ward 2 has occupied any elective position or even a govt appointment but according to them people from Ward 3 and Ward have occupied the position for so many times leaving empty all these years.
Jim Nazz as he is popularly called told our correspondents that some elders who are bent on imposing an unpopular candidate from Ward 3 on the people have been going round speculating that the Governor's wife Deaconess Martha Udom Emmanuel is the sponsor of the said Aspirant who has no capacity instead of them joining hands to fight for equity and justice for Ward 2 after years of marginalization and lack of inclusiveness in the politics of Ukanafun LGA.
The ex- militants warned such elders to immediately desist from smearing the name of the First Lady as this would not deter them from pressing home their demands even if it means going back to their past just to get Govt to do what is right for the people of Ward 2.
One of the former militants Goodluck Friday aka Small DPO opined that even if the First Lady has interest in the seat of the House of Assembly she should look elsewhere and leave the people of Ukanafun to have their way by electing their popular candidate come Thursday 4th October 2018 through a transparent primaries except she doesn't want them to support her Husband Deacon Udom Emmanuel to win the general elections come 2019.