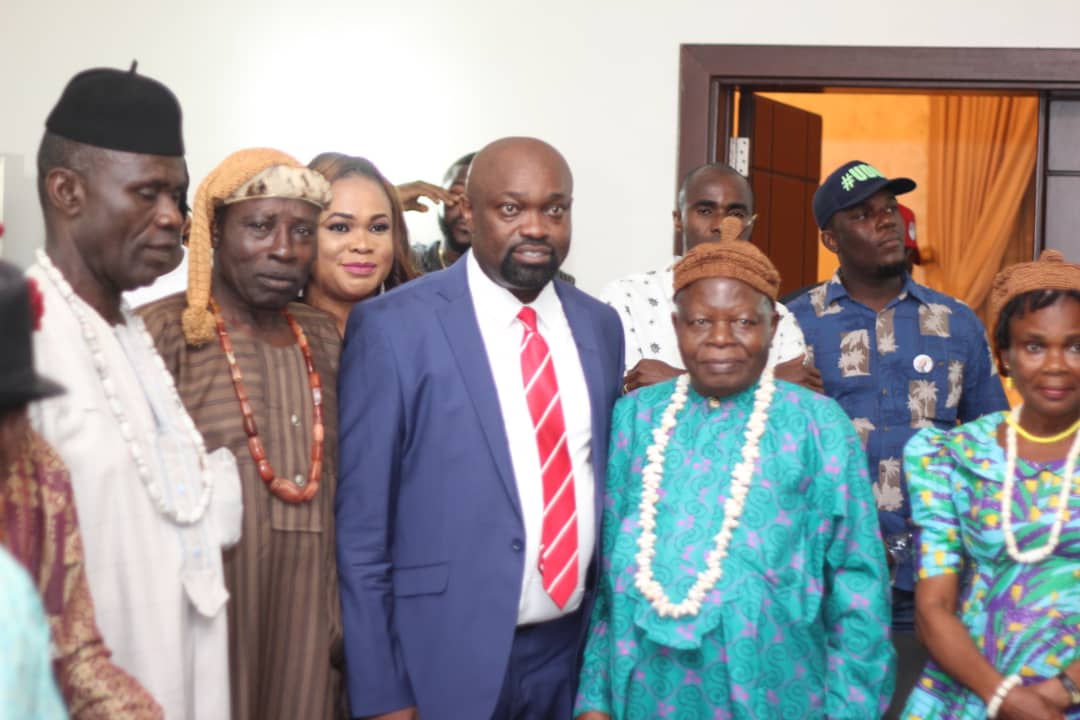 …says his industrialization agenda yielding results
The new Commissioner for Investment, Commerce and Industry, Otuekong Prince Ukpong Akpabio has enjoined the people of Essien udim to stand up in defence of justice, equity and fairness by ensuring that Governor Udom Emmanuel is returned for a second term in 2019.
Addressing the people of the area at the Assemblies of God Church, Ukana Ikot Ntuen on Friday during his post inauguration thanksgiving service and later at his country home during a reception ceremony, the Commissioner argued that a second term for Governor Udom Emmanuel would enable him to consolidate on his industrialization agenda which he noted was yielding positive results.
"speaking at the church, and he said "We have witnessed the numerous development projects that he has brought to Akwa Ibom State. Today Akwa Ibom State is talking industrialization, and Governor Udom Emmanuel is performing excellently in this regard. It is something we've never had before; As we speaking, already some industries have been commissioned and many others are springing up.
We have gone passed the era of ground breaking.
"I want commend this church for the prayer sessions you organized for a smooth and peaceful transition of government in 2015. I also urge you to continue to pray for the administration of Governor Udom Emmanuel".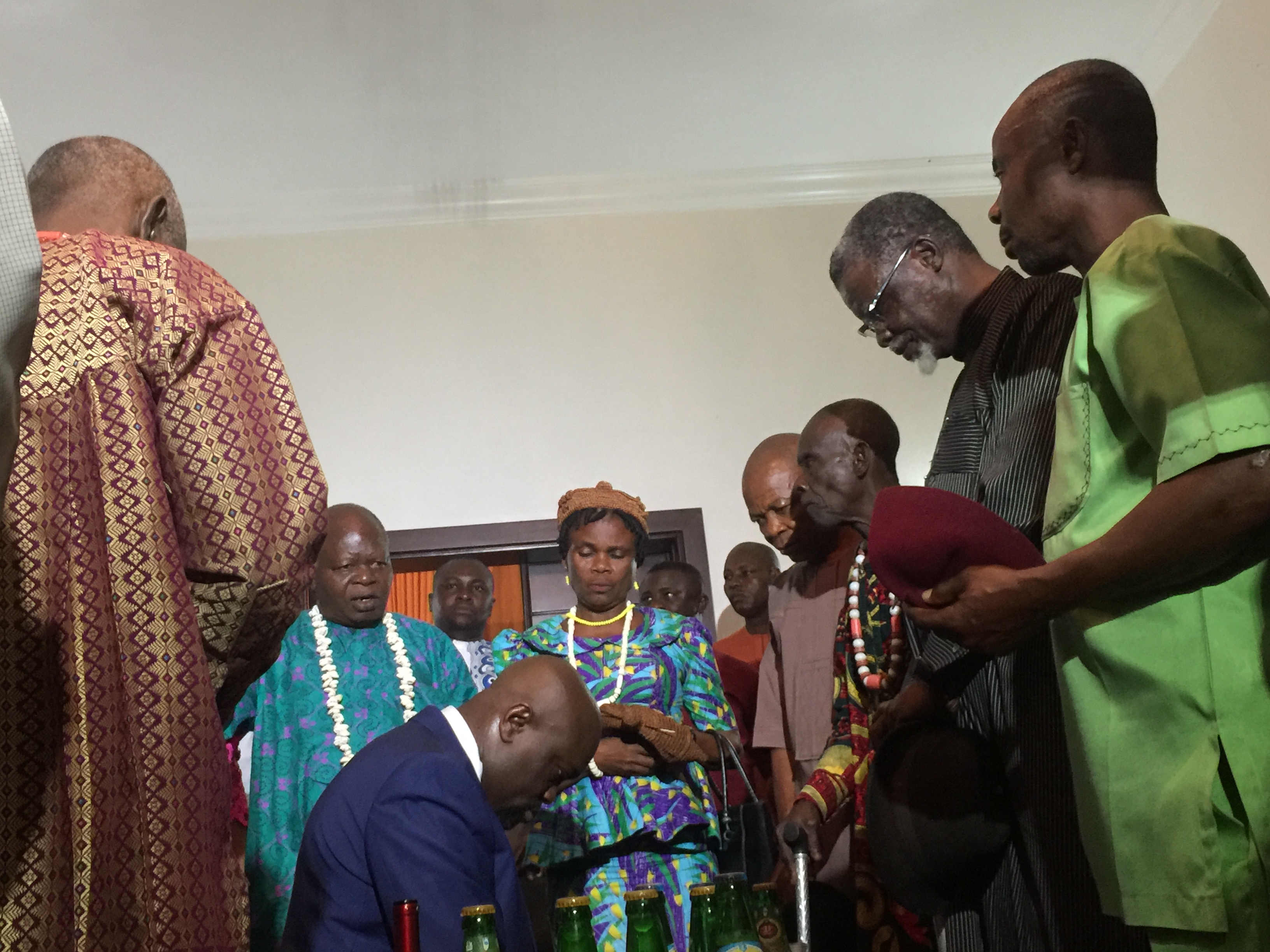 Also addressing the large crowd of Essien udim people who trooped to his house to celebrate his appointment, Akpabio said " Iam holding this position in trust for you, and i promise that i won't disappoint you. We must rally round His Excellency, Governor Udom Emmanuel and ensure that he is returned into office in 2019 to enable him fulfill his campaign promises to the people. The same way that Essien Udim had supported Obong Victor Attah from Uyo Senatorial District to govern the state for 8years, we equally supported our own, Senator Godswill Akpabio to complete his 8 year tenure, it would therefore be morally unjust if we do not support His Excellency, Governor Udom Emmanuel from Eket Senatorial District to go for a second term in office. God would not be happy if we fail to do justice in this regard".
The Commissioner, who was flanked by his wife, thanked the people of Essien udim for show of solidarity. He thanked the Governor for appointing him into his cabinet, and pledged to contribute his quota to the development of the state.
Reacting, the Political Leader of Essien udim, Obong Michael Afangideh hailed the Governor for the appointment, and assured of the unwavering support of the people of the area to his government. Also congratulating the Commissioner on his appointment, the PDP Chapter Chairman in Essien Udim, Mr. Ntiedo Usoro thanked Udom Emmanuel for making Essien Udim proud.
Among those who graced the reception party include, the Senator representing Akwa Ibom North-East Senatorial District, Senator Bassey Albert, Political Leader of Essien udim, Obong Michael Afangideh, Chairman of the local government, Mr. Raphael Isobara, Supervisors and Councilors from Essien Udim, a former House of Assembly member, Rt. Hon. Nsikak Ekong, former State Accountant General, Udo Isobara, Clan Head of Ukana Uwa West and members of the clan council.
Others include, Chairman, Ibom Power Company, Engr Etido Inyang, Executive Director, Akwa Ibom State Internal Revenue Service, Mr. Leo Leo Umanah, friends, political associates, youths, women, elders and a host of others.