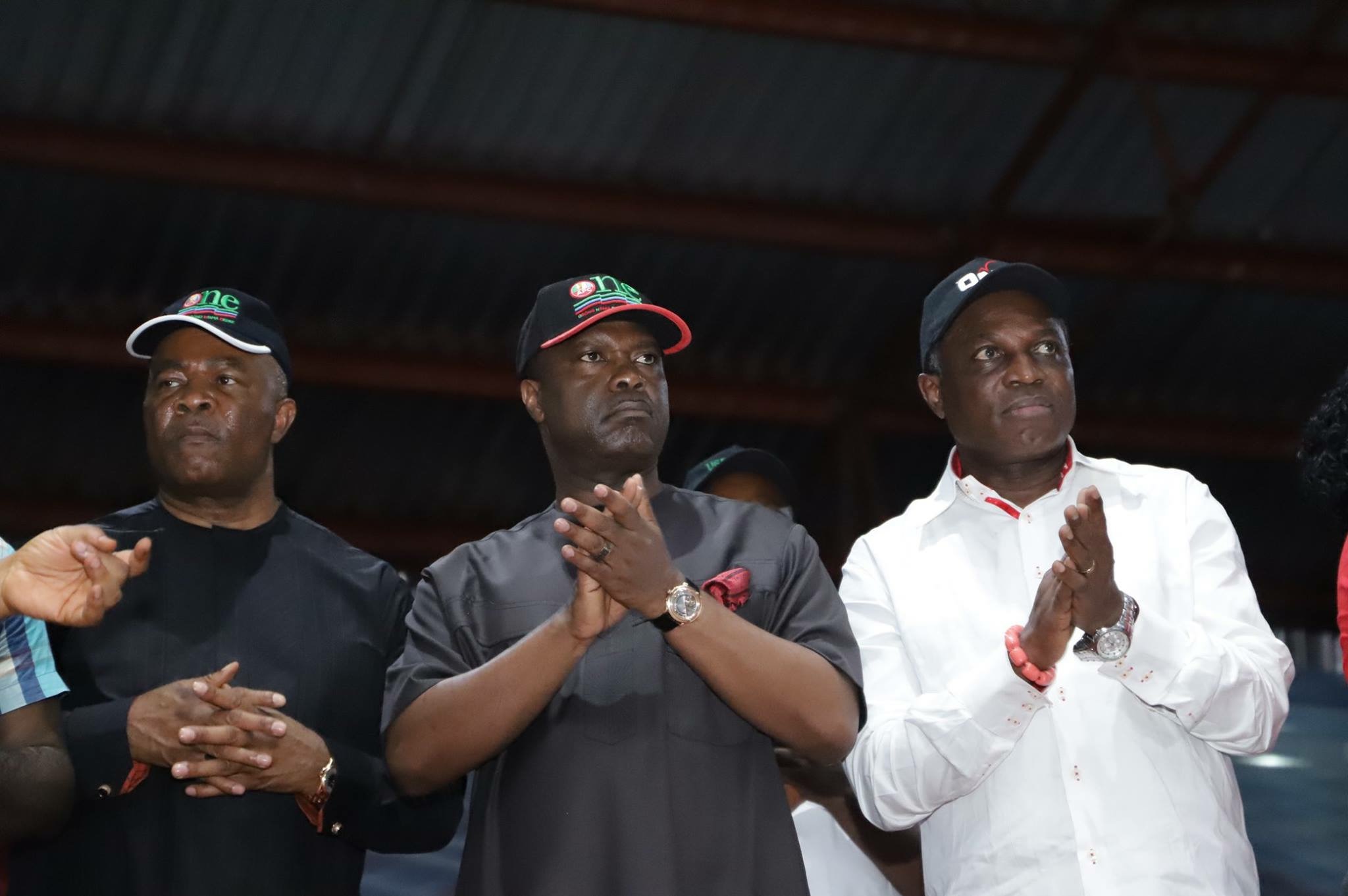 … Charles Taylor brought us here since 1pm- ward officer
Ward and chapter officers of the APC are currently being held hostage in the country home of Senator Godswill Akpabio in Ukana, Essien Udim local government area.
The Guide newspaper learnt that the party officers will be administered with fetish juju called 'mbiam' by the former governor in a bid to compel them to support Akpabio's candidate for tomorrow's governorship primary.
Some of the party officers who went for the meeting said they sneaked out of the meeting earlier this night on suspecting that Akpabio has a sinister motive.
One of the party officers who claimed he just returned from Ukana said "Akpabio wants to extract commitment from ward and chapter officers using mbiam. All the party executives have been locked up in his house in Ukana. Only a few of us who are familiar with his trick have managed to sneak out".
Another executive of the party who is still held in Ukana sent this text message to her relative.
"Momzy no body here has accepted their offer of any kind so Akpabio has refused to come and address the exco. Charles Taylor brought us here since 1 pm."
The Guide learnt that Akpabio is bent on coercing the party officers to queue behind his choice aspirant for the governorship in order to have his wife, Ekaette Unoma Akpabio as deputy governor.