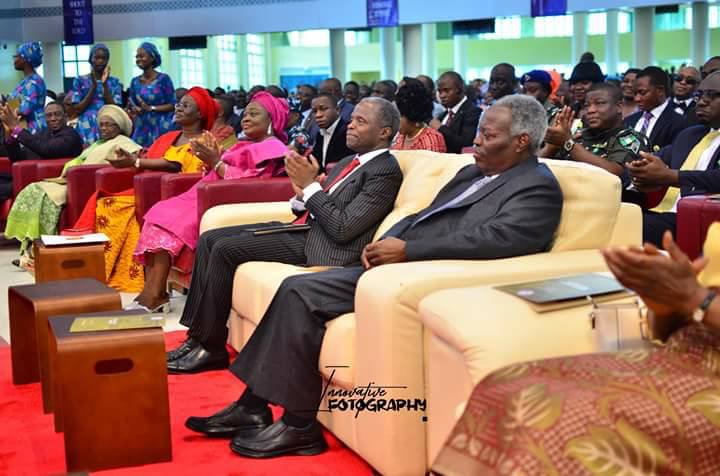 Today, Deeper Life Bible Church, my church, commissioned its 35k seating capacity International headquarters.
Here are the features of the edifice.
* 📍Underground Building to serve as Children church
* 📍Multilayer car park for about 700 cars
* 📍 Ultra Modern Bus park
* 📍Traffic Light
* 📍Ultra modern bridge linking the Main Auditorium
* 📍Waste water Recycling plant to recycle all surface drained waste water.
* 📍Sound Proof generator house
* 📍Central air conditioning system embedded in the ceiling and wall
* 📍35k sitting capacity and facilities
* 📍Stadium like sitting arrangement
* 📍Electronically (Remote)
controlled Windows right from the control room
* 📍Underground and Roof top offices
* 📍Largest building in Gbagada Metroplolis.
* 📍The building is being watched by CCTV camera system
* 📍 The multi layer car park is for cars not exceeding 2100mm maximum height and it contains restaurants and toilets
* 📍 Sweeping and washing of toilet is not done by members but by a company in contract with the church
*📍 The building has a Lift system installed in it.
*📍 Tunnels under the bridge leading from the car park directly to the Auditorium.
*📍 Body scanners and weapon detector at every main entrance.
* 📍Each tier of the gallery has a different colour of seat to ease movement and arrangement.
* 📍The Roofing and ceiling materials and pattern is the first of its kind in Africa.
* 📍The vice President will officially commission the building on Tuesday.
*ALL THIS AND MANY MORE IS TO THE GLORY OF GOD, NOT A SHOW OF WEALTH OR FAME SAYS PASTOR W F KUMUYI*