0
0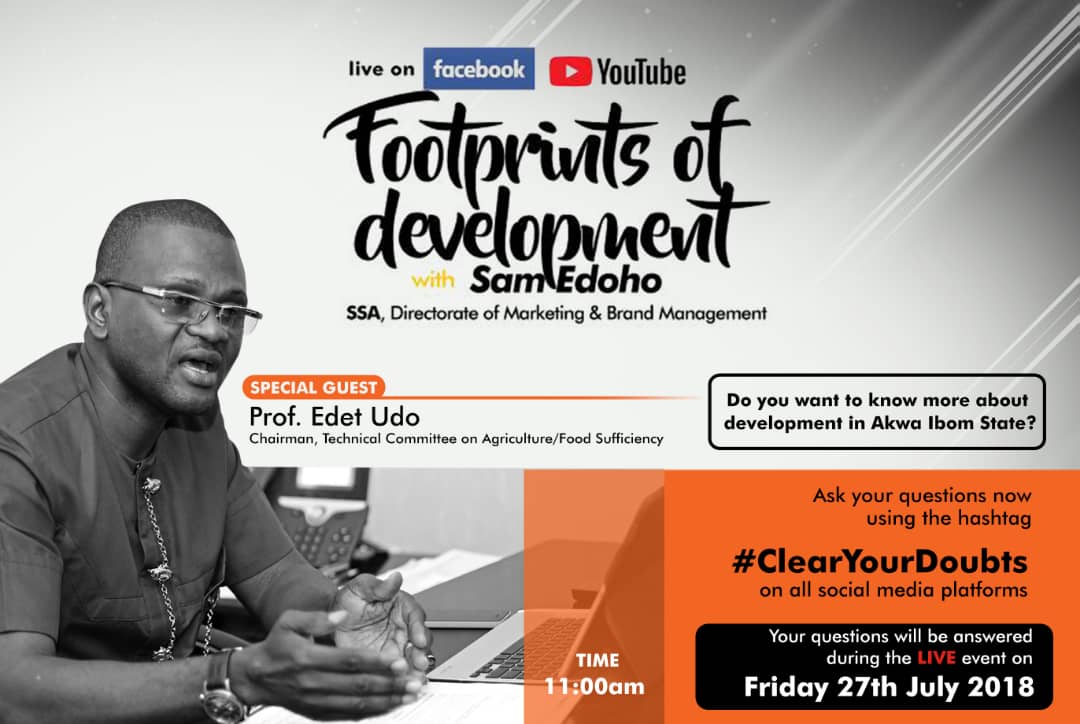 On this edition of your favorite social media interactive Program, we will be Focusing on Agriculture and Food Sufficiency. Do you want to know more about the much talked about Family Rice and the Rice Mill in Ini L.G.A?
Have you heard of the Garri processing plant in Ibesikpo and Eket?
Do you know that Garri today is 12 cups for 200 Naira in Akwa Ibom state?
Find out more on Agricultural Developments in Akwa Ibom state as     "Footprint of development with sam Edoho" will be hosting the Chairman Technical committee on Agric/Food Sufficiency Prof. Edet Udo
Join the live Chat on Facebook by asking Questions on Agric Related issues using #clearyourdoubts on FACEBOOK
E.g. is the Agric Green House project Functioning #clearyourdoubts
All your Questions and concern will be addressed during the live show on Facebook
DATE: Friday 27th July, 2017
TIME: 11:30 a.m