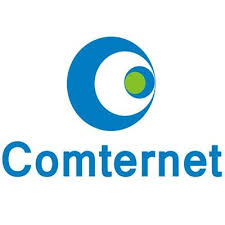 Internet Service Provider, COMTERNET, has reiterated its resolve and commitment to partner with its host communities for sustainable development while providing superfast internet service to customers in Akwa Ibom and other states across Nigeria.
The company made its position known on Monday when her General Manager, Mrs. Juliet Udofa, paid a courtesy visit to the Village Head of Ikot Ntuen Oku in Uyo L.G.A of Akwa Ibom State, Eteidung Nsikak Charles Ikpe.
Speaking during the visit, Mrs. Udofa said COMTERNET, which was incorporated in September 2015 by the Corporate Affairs Commission (CAC) had been subsequently licensed by the Nigerian Communications Commission (NCC) as a Telecom Service Provider and within its short period of existence, COMTERNET has become the preferred IT connectivity solutions provider in Uyo and its environs. Also she got another and big milestone license in June this year by NCC as an Internet Service Provider (ISP), to deliver superfast broadband across Nigeria."
She said the visit of the Company Representatives to the Palace of the Village Head was a way of familiarizing with the village head and by extension, members of Ikot Ntuen Oku Community, which in her words, have so far been peaceful and friendly to the Company and its personnel.
She added that as a way of contributing her quota to community development, the Company will employ two qualified youths of Ikot Ntuen Oku extraction to join its growing workforce.
Responding to the gesture, the Village Head, Eteidung Nsikak Charles Ikpe, thanked the Company for the visit and he stressed the need for businesses to be a part of the communities they operate in to foster peaceful coexistence between them and the host communities.
The Royal Father thanked the company for its decision to employ Ikot Ntuen Oku youths into their workforce while pledging his unalloyed support for the company and its operations.
COMTERNET is an IT Connectivity Company with an aim to be a provider of superior connectivity services to people and organizations wherever they may be, enabling them to connect to their world, she has a mission to deliver innovative, fast and reliable broadband internet and associated value added services to businesses and homes.