As part of its Corporate Social Responsibility (CSR), a Chinese firm, Wizchino Engineering Limited, has donated 20,000 pieces of facemask, 1,000 pieces of M95 facemask, and 100 pieces of Infrared thermometer to Akwa Ibom State in support for the fight against COVID-19.
The presentation was done on Tuesday, May 19, at the conference room of the State Government's Secretary, Dr. Emmanuel Ekuwem.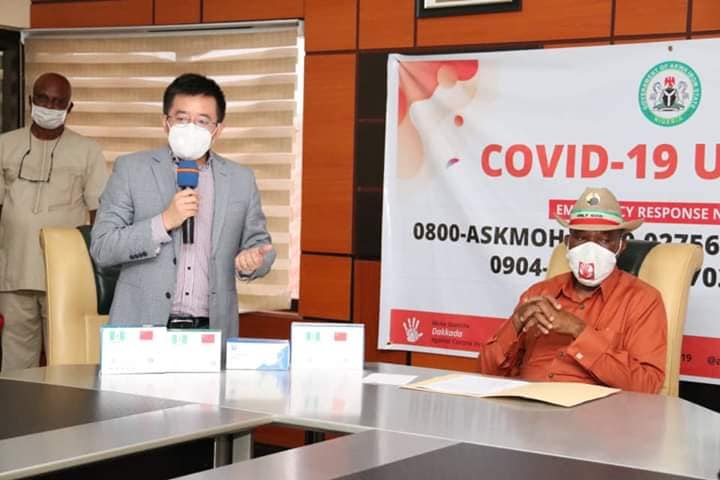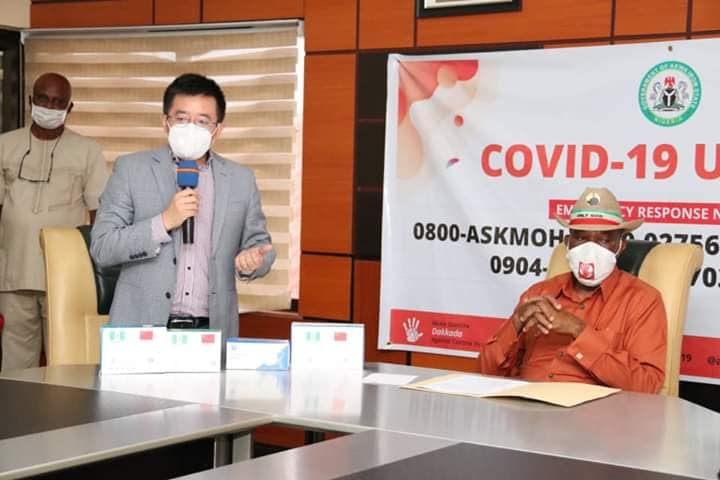 Presenting the items, the Managing Director of the Company, Mr. Wia Jack, commended the state government on the proactive measures put in place to control the spread of the virus.
Receiving the items, Secretary to the State Government, Dr. Emmanuel Ekuwem thanked Wizchino Engineering Limited for registering their support for the state in the heat of the pandemic.
Witnessing the presentation were the Commissioner for Health, Dr. Domic Ukpong; his Information counterpart, Sir Charles Udoh in the presence of newsmen.