Akwa Ibom State First Lady, Dr. Mrs. Martha Udom Emmanuel has
received accolades for her consistent advocacy for the girl child development and generally fighting for the women and vulnerable children.
Speaking with newsmen in Uyo on the activities of the wife of the Governor through her pet project, Family Empowerment and Youth Reorientation Path-initiative, FEYReP, the Executive Chairman of the Ethical and Attitudinal Reorientation Commission, EARCOM, Dr Dorothy Thompson described the First Lady as a Champion for the girl-child development.
Focus On Your Academic Purpose, Not Vices – EARCOM Boss tells AKSU Students(Opens in a new browser tab)
The EARCOM boss spoke while reacting to the 1-Day sensitization seminar organized by FEYReP for teenage girls in public Schools in the State tagged Girls Uphold Your Dignity with the theme, Decide, Protect, Conquer, held on Monday, July 19th, 2021 in Uyo, at Ibom Hall.
Dr Thompson stressed that, teenage girls should heed the charge by the First Lady to shun premarital sex and uphold their dignity by focusing on their education so as not to mar their future.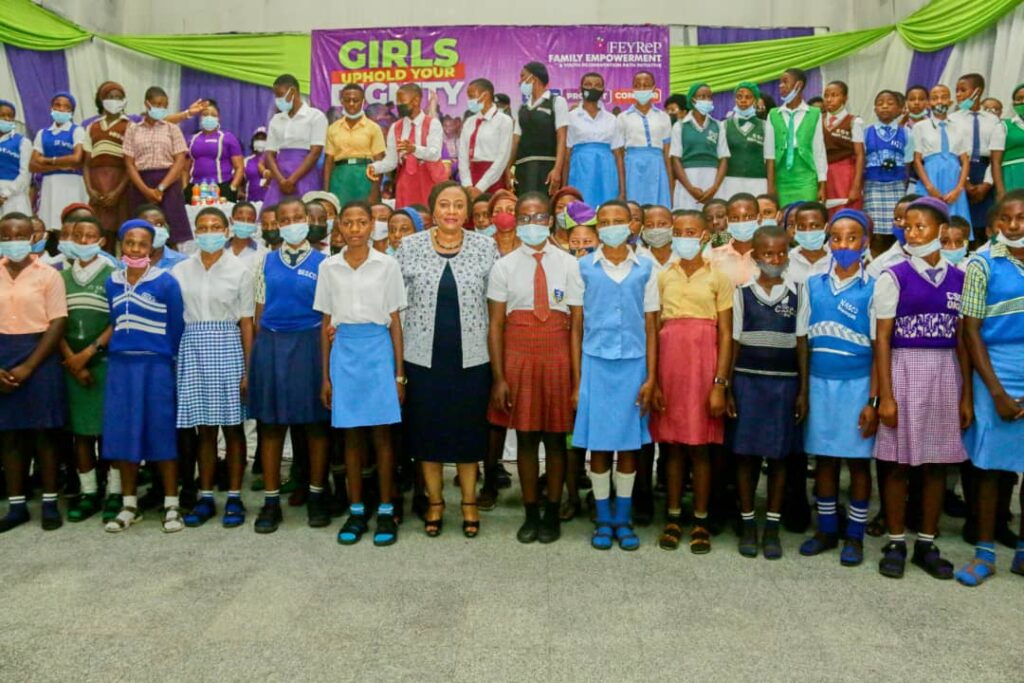 She said EARCOM has been actively reinforcing the moral crusade for girls to abstain from casual sex, flee prostitution and drug abuse, stay cautious of the threat of sex traffickers and avoid situations that can make them vulnerable to rape and other associated vices.
IF YOUR CHURCH DOESN'T CHANGE YOU. CHANGE YOUR CHURCH.(Opens in a new browser tab)
According to her, the Governor's wife has correctly charged the young schoolgirl not to succumb to peer pressure and to develop self-control against these vices.
Speaking on the role of EARCOM, Dr Thompson disclosed that the Commission continues to support the good work of the Governor's wife with fliers, posters, and other memorabilia to emphasize the messages while also at various times holding workshops with students on the dangers of indulging in anti-social behaviors.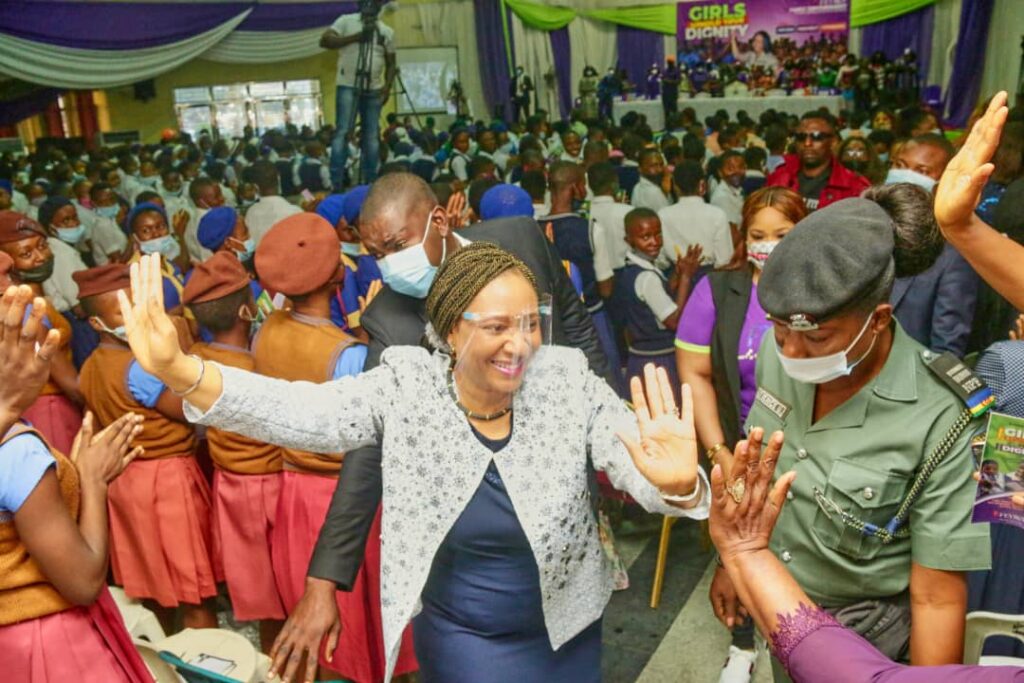 Dr. Thompson charged young girls to imbibe the virtues preached by the First Lady so that they can leave a formidable legacy to their world. As great people with great minds, she also called for sustained support and prayers for Governor Udom Emmanuel-led administration and the successful implementation of his 8-point action plan for the good people of Akwa Ibom State.
Focus On Your Academic Purpose, Not Vices – EARCOM Boss tells AKSU Students(Opens in a new browser tab)