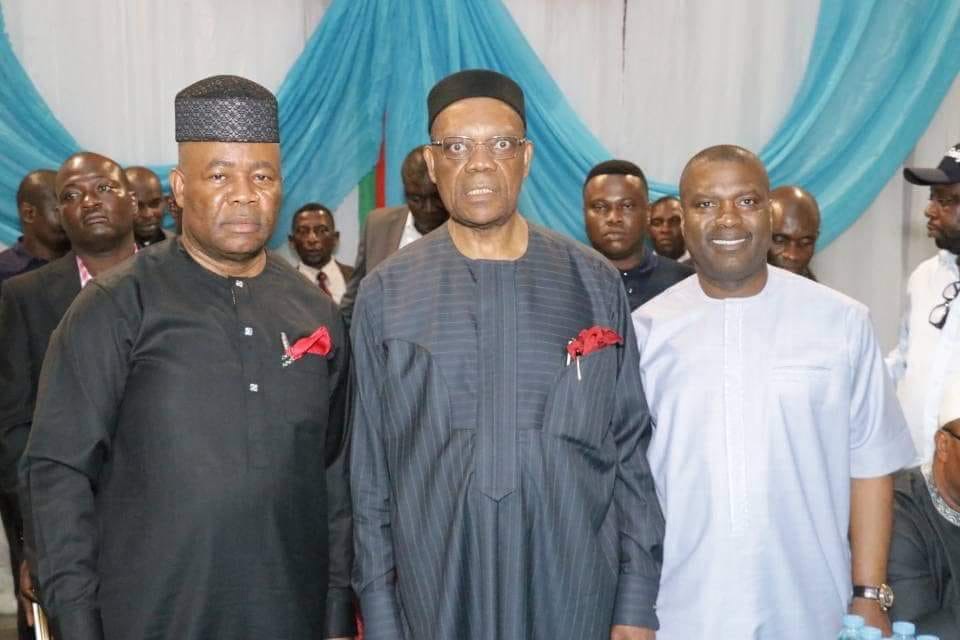 A chieftain of the All Progressives Congress (APC) in Akwa Ibom State has described the allegation by the leader of the party, Atuekong Don Etiebet, that Governor Udom Emmanuel was in secret talks with him in a bid to defect from the Peoples Democratic Party (PDP), as a "big concocted lie."
The source, who craved anonymity because of his position in the broom party, said that Don Etiebiet was being economical with the truth, and that he was looking for an escape route to bid farewell to the APC.
"It is just a big concocted lie. Udom Emmanuel that I know would never call Don Etiebet to negotiate for defection.
"The truth is that, Don Etiebet had vowed never to remain in the same party with Senator Akpabio because of their age-long disagreement", he said.
Asked if Etiebet has tendered his defection letter, the APC stalwart, said: "My friend, I have worked under Don Etiebet right from when he was the National Chairman of the All Nigerian People Party (ANPP). I know his entire gimmick. I won't say more, just go and write this down that, Don Etiebet is just looking for an escape route to defect to PDP."
The APC stalwart further explained that "With the recent defection of Senator Godswill Akpabio to the APC and his designation as the leader of the party in the State, the development has stirred crises among people like Etiebet and other stakeholders".
It was however gathered that Akpabio and Etiebet have been engaging in a bitter political battle about four years ago before the later joined the APC.
The former Minister of Petroleum under General Sani Abacha's regime, who made the allegation during an APC rally at QIC Primary School, Usung Inyang Eket, claimed he told Gov Emmanuel that APC has their governor already.
He was quoted to have said: "Governor Udom Emmanuel called me that he is coming to APC, but I told him not to come that we have a Governor already".