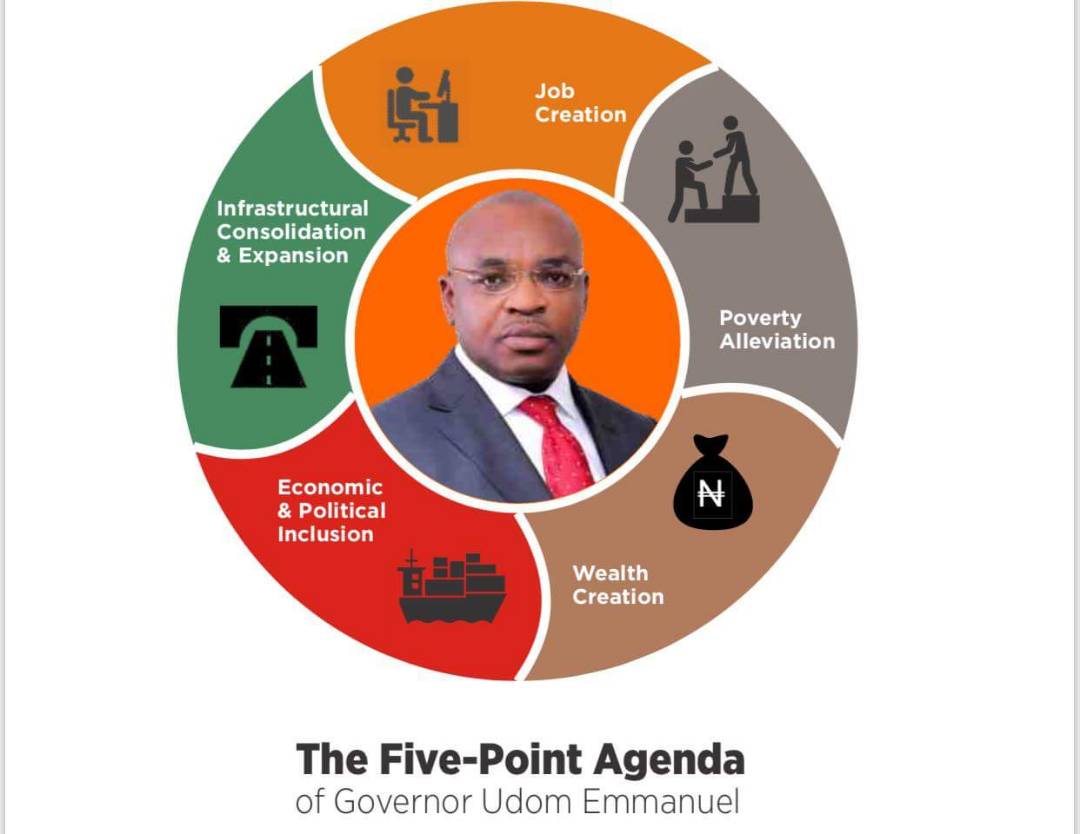 Aniekeme Finbarr
I love perfumes. My wife does not think so. She rather thinks I love 'cheap' perfumes. Women! You know very often she watches me dismiss all these designers perfume sellers and marketers who have pencilled me as a target for their products. I don't know why. My problem now is how best to convince my wife that I love those perfumes, their deep, penetrating, lingering, floral and woody scents, except that I just don't know why perfumes should be more costly than the minimum wage in the country. You mean all that money to smell good? Well, well, well.
This is how I see it, folks, the cost of each bottle of designers perfume can produce several other scents in my house like the aroma of fried egg, tomatoes and ripe plantain in the morning, pounded yam, with a native he-goat pepper soup to accompany it, with several other 'obstacles' and 'animals' slowing down traffic in the plate of soup and there is this lingering smell that accompanies fufu with a well-stocked atama soup. I mean these are aromas and scents that are relevant to the national economy. Somehow, you agree with me, I know.
Good perfumes are good to have, trust me. Cheap or costly. Their sweet, fruity or woody scents and floral undertones blend perfectly with musky notes. It gives you confidence and earns you countless compliments all day.
The perfume marketers just know how to keep us patronizing them our whole lives. They tell you, If you love Marc Jacobs's Eau de Toilette Splash, you will love Chanel's Allure Sensuelle, if you love Chanel and Dior, you will love Aveda and Mary Kay. And they go on and on. We just keep buying and buying.
Like perfume, like politics, both have their distinctive smell. If you love a bold, courageous, and impulsive leader, who takes on anybody, anywhere, anytime and appeals to his support base, you will love Donald Trump of USA. Trump is charming, interesting,  daring, unusually self-confident, and shows feelings of grandiosity and entitlement. He enjoys taking risks, pushing the limits, getting results.
If you love a leader who goes against the norm, defies protocol, talks tough, mixes with people freely, and excites the crowd, you will love Governor Ayo Fayose of Ekiti State. If you love a tough leader, brilliant, yet ruthless, charming and intimidating, sometimes, difficult to understand, gets what he wants, then you will love Vladimir Putin, the Russian leader. Putin is a guy I labour to comprehend, He has a Ph. D. in Economics, graduated from the Law Department of Leningrad State University, and worked for the KGB in East Germany. His background in intelligence reinforce his innate love of order, hierarchy, and organization. He thinks like a spy and suspects everyone's motives. He gets angry with a smile on his face. That's his unique flavour and it smells nicely too, depends on what you like.
My next mission is to unravel the new fragrance of politics in Akwa Ibom State. There appears to be a renewed sense of calm and unity. The small fries are still taking potshots and but the eagles are aligning. There is a renewed and alluring sense of brotherhood, friendship, warmth, affability and conviviality. Obong Victor Attah, Senator Godswill Akpabio, General Edet Akpan, Assam Assam, SAN, Umana Umana, Air Marshal Nsikak Eduok, Dr Ekidem, Engr Chris Ekpeyong, Chief Nduese Essien, Comrade Onofiok Luke, name them, all men, made of sterner stuff, with diverse interests and independent dispositions seem to agree on one subject matter -Governor Udom Emmanuel.
What these men are saying in different tones but in one harmonious symphony is that if you love political maturity, intelligence, decorum, Godliness, progress, passion, sacrifice, equity and development, you will love Udom Emmanuel. Like all products when subjected to microscopic scrutiny, there MUST be patent flaws and dislikes, but there is a consensus that Governor Udom Emmanuel has given Akwa Ibom State leadership that is not only progressive, humane, friendly but easy on the eye. The testimonies are trickling in from within and outside Akwa Ibom on the achievements of Udom Emmanuel. These have provided sufficient answers to the question of performance peddled by those whose eyes are closed to the realities of the gentleman's vision of achieving a world-class state in a recession ravaged third-world nation.
The confirmations have come from and wide. Nigeria's quick-witted Vice President, Prof Osinbajo, despite his opposing political ideology and leaning could not hold back his commendation of Governor Emmanuel's capacity in harnessing the lean resources in the state, to grow it into a destination of choice, when he visited Akwa Ibom on a Townhall meeting. Osinbajo, in the presence of everyone, including the Governor's mindless critics, some who hold positions of responsibilities in the Federal Government praised in specifics, the level of infrastructure and good governance the governor has brought to bear in his administration of the state. A pointer, that those who are against the Governor Udom Emmanuel's achievements may be at crossed purpose with the agenda of wishing Nigeria well. The fact remains that you cannot love development, no matter your political party and not love Governor Udom Emmanuel.
Governor Udom Emmanuel has adopted creative approaches to encourage entrepreneurship and there is a clear upswing in the number of business start-ups in the state. There is a renewed commitment to making power constant in the state to boost small and medium scale businesses. Recently, the Governor inaugurated a power substation in Uyo, the first of others to follow and the feedback has been overwhelming and far reaching. A greater part of the state capital enjoys atleast 18 hours a day in power supply. Investments in the metering company will surely reduce that astronomical cost of estimate bills from the distribution companies. It is a steady work in progress. That is how to develop the state.
Governor Emmanuel is synonymous with development. He has invested appreciably in quality infrastructure. The remodeling, completion and conversion of the dilapidated and abandoned anniversary hotel on Udo Udoma Avenue to the new Dakkaa State Secretariat annex speaks volume of his capacity in turning waste to wealth. There are well over 1700km of roads completed and under construction. The 19.5km Eket-Ibeno road, the gateway to the nation's oil treasury wears a new look, after decades of failed promises and abandonment. Across all the Federal Constituencies, if not local government areas are new roads and bridges linking up communities and ensuring a free flow of men and materials. There is also a conscious effort to tackle flooding in all parts of the state. The Nsikak Eduok-Tropicana-Itiam-Ibesikpo drainage project is a flagship in this regard. Flagged off in August 2015, the Nsikak Eduok/Oron Road/Akwa Efak/Tropicana Complex/Ibesikpo drains is delivered to world class standards. Handled by Julius Berger Plc, the project comes with a 1.5 km long drains; underground drains and open water channels. There are also side drains, fencing to protect residents,  mesh and asphalted roads to complement the project.
Governor Udom Emmaniel is currently undertaking the construction of over 50  roads in the Uyo metropolis and environs. Akpaube Close, Akpa Ube Lane off IBB Avenue, Ekperi Close by Akpaube, Idak Ukpa Street, off Aka Etinan Road, Afaha Atai village crescent road, in lbesikpo Asutan Local Government Area, Vision close in Nsukara Offot, Udotong Ubo Lane, Akparen Street, Nung Atai Street leading to Christian Secondary Commercial School, Ibiono Lane, Unit D line in Ewet Housing Estate, Ediye Samuel Street, off Edet Akpan Avenue, 12.Akpan Ndem Street by Ewet Housing Estate, Unit G Line in Ewet Housing Estate, Eden Udo Close, roads around Atan Offot from Aka Etinan to the back of the State Secretariat and another spur to Goodluck Jonathan Boulevard, Ring roads 2 now wear a new look.
Governor Udom Emmanuel has ensured that all new roads, however, remotely located are accompanied with side drains to take out flood water to bigger channels. It was a luxury in the past. Roads linking Akwa Ibom with neighbouring states have also been given priority, like the Nto Edino-Ekwere-Azu road, the Obotme-Ikpe Ikot Nkon-Arochukwu road, etc. The progress story is ongoing.
Worker's welfare and salaries has been top on the burner for Governor Udom Emmanuel. All workers under the state employ are fully paid every month. There is also a conscious effort to clear backlog of salaries and other allowances inherited from the past.
The State owned university is receiving a fair attention. At the Obio Akpa campus of the Akwa Ibom State University, in Oruk Anam,  six major projects were commissioned by the governor like the Digital Language Library, a commercial farm palm oil mill, a commercial farm feeds mill, vegetable screen house, Ultra-Modern Mass Communication Studios and a magnificent Arts Theatre. The entire stretch of internal and access roads in the Obio Akpa campus are under construction complete with side drains. The College of Education, Afaha Nsit, Nsit Ibom Local Government is recording a massive face lift, as access and internal roads are in advanced stages of construction. Governor Emmanuel is committed to creating a conducive atmosphere for learning by boosting infrastructure in the tertiary institutions. The ultra-modern Administrative Block in Akwa Ibom State University, Ikot Akpaden was commissioned by Governor Udom Emmanuel and the construction of internal and access Roads have commenced in the Permanent site of AKSU in Mkpat Enin.
Agriculture, healthcare, rural development, sports, environment, tourism are all getting a fair share of the development touch of Governor Udom Emmanuel. The fragrance of development is strong, with impressions to last an entire life.
There are still months, very likely years to go on this progressive journey with Governor Udom Emmanuel as captain of Team Akwa Ibom. Opinions may not align and interests may differ but those who sincerely love development and progress will love Udom Emmanuel.
Finbarr writes from Uyo.