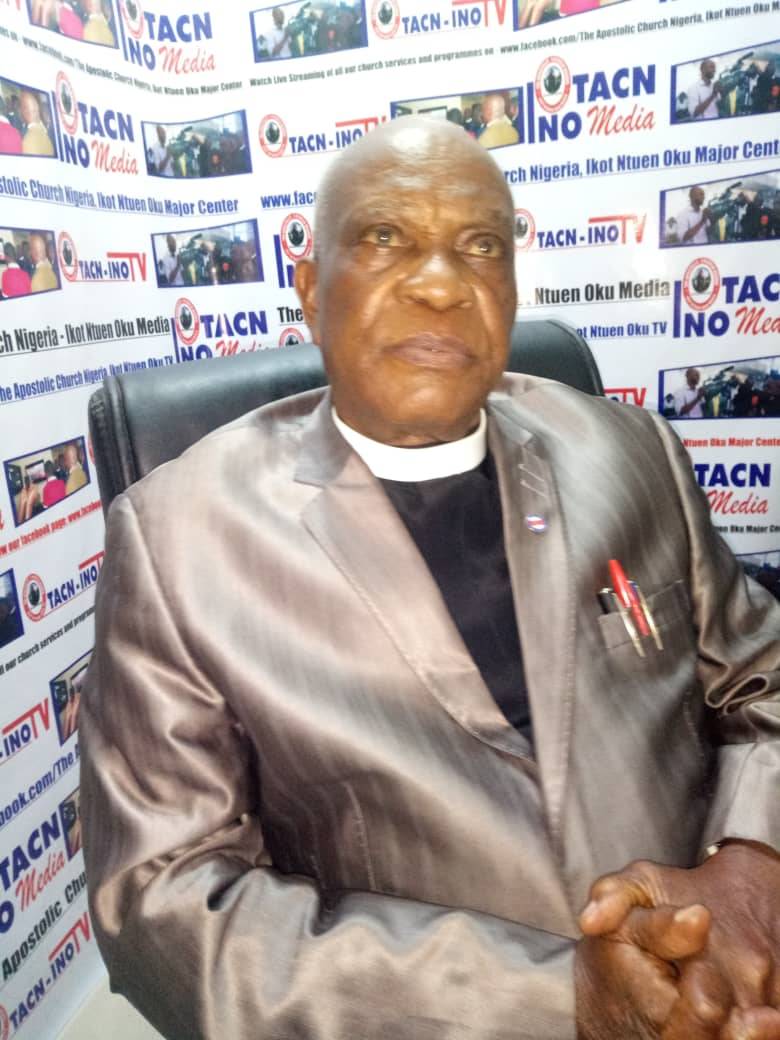 …wants other Areas to emulate
An Executive member of Ikot Ekpene Field of The Apostolic Church Nigeria, Apostle Mfon Udoneke has rated TACN-INO-MEDIA as the best currently in The Apostolic Church, saying that the media team has taken The Apostolic Church to the next level.
Udoneke stated this in an interview with TACN-INO-MEDIA shortly after the 17th Area Convention of The Apostolic Church Nigeria, Ikot Ntuen Oku which ended last Sunday.
TACN-INO-MEDIA is the official Media Team of The Apostolic Church Nigeria, Ikot Ntuen Oku Area.
Speaking, the cleric said he was amazed to see the standard which the media team operates, noting that the team is the best the church has produced so far.
According to him, the team has shown professionalism in projecting the church, adding that TACN-INO-MEDIA has added colour to the convention especially by making it possible for people to watch the convention within and outside the state through online LIVE streaming.
"One thing I have seen in this convention which I am so impressed is the media team. From their branding, coordination, approach to work and even the studio, they are all standard. I have never seen this standard of Media Team in the Apostolic Church before. I have never seen where ministers are taken to a digital studio in the church for interview during conventions. I used to see it in other churches. I like how the team works and I think is another level of evangelism, he said.
While commending the team for a job well done, the Ukanafun born Apostle said TACN-INO-MEDIA has made The Apostolic Church proud and therefore called on all Areas across the five Fields in the State to emulate the Ikot Ntuen Oku Area Media Team.
He thanked the Uyo Field Superintendent, Apostle Ime George for his vision in repositioning the church which he said midwife the TACN-INO-MEDIA and therefore charged the Ikot Ntuen Oku Area Superintendent, Apostle Prince Etim to maintain the media team which he described as an asset of The Apostolic Church Nigeria.
(c) NDANTI EKUH