In the build up to the forth coming Local Government elections in Akwa Ibom State. The people of Ikono Uyo ward eight (8) and the executives of the Peoples Democrat Party at the ward level have adopted a gentleman's approach towards achieving a peaceful contest in the ward.
This is happening a week after the party executives and stakeholders of the ward met at the residence of the foundation Elder chief Ukpong Dan Umoh. It was made known at the meeting that in line the with zoning policy of the party, the councilorship position of the ward has been zoned to two villages which are Ikot Odung and Iton. It's on these premises that Obong William, a former Ward Chairman who is a native of Iton village declared interest to aspiring as a Councilor for the ward.
The aspirant Obong William, started his race with the right step today by being the first person to consult the Party Executives of ward eight (8). Speaking in support of his aspiration were Chief Andrew Okon, Mr. Udeme Bassey Udosoh, and the youth leader of Iton village, Mr. Elijah Effiong Johnson.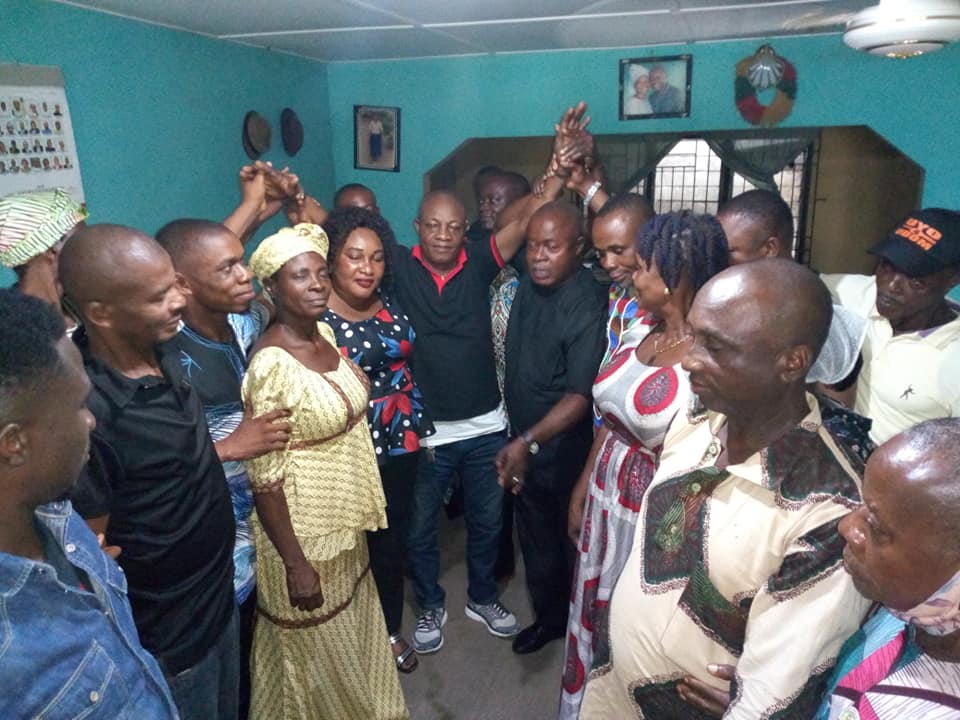 Reacting to the development, the Party youth leader Mr Akaninyene Okon, women leader of the ward Mrs Elizabeth Sambo, the Chapter officers Mrs Emaido Ephraim and Mr Sabbat Inyang Udo, all spoke in support of Obong William's aspiration.
The ward Chairman Mr. Tony Charles in his remarks commended the zeal of Obong Williams for identifying with the party first. He however used that medium to advise some Political detractors in the ward who have disrespectfully ignored the party executives. He further warned that the party at the ward level would hold no stone unturned to punish any member who acts not in accordance with the party's directives. He however appreciated the leadership structure of Hon Enobong Uwah, the Executive Chairman of Uyo, Elder Hon Imoh Okon as well as the State House member Rt Hon Anietie Eka.
A motion for the adoption of Obong William Akpan was moved by the Ward Chairman Mr. Tony Charles and duly seconded by Mr. Sabbath Inyang Udo, Assistant Secretary of the party at the chapter level. Prayers were offered for peaceful elections from the ward to the State.