Nigerian Man shares Logistics Business Experience in Uyo…Read and Learn.
#Refection: 7 Months in Logistics Services
Between August 2016-June 2019, I could brag I was a businessman without having the least knowledge about what it takes to be a businessman. I can tell you, I have the worst customer services, poor business attitude and I had no competition to put me in check… 😂😂😂. I just didn't know what I was doing.
I knew nothing about PR, Customer Services, Branding, Relationship Management, Feedbacks, followup, and Crisis management in a business space, but anyone can say I was an entrepreneur because I was doing business.
Venturing into Logistics services has made me a better business person.
It's stressful and multitasking, inbreathe, am planning, managing and coordinating activities, scheduling pickups and deliveries, attending to complaints, update social media accounts, replying messages and inquiries, attending to endless calls, etc.
In between these, be ready for calls from a client cursing the hell out of you for having her delivery delayed. If a bike is not breaking down, the police is trying to extort some money from a rider. Not to mention recipients or senders who keeps a rider waiting for minutes after arrival, thereby delaying the next client parcel. All these complaints come to your phone, you must be available, proactive and prompt to step into these situations and sort out before it delays your operations for the day.
An accident could happen, an item could get lost or damaged in the process, a rider could be injured or sick, a major problem can occur to the bike, you just must be ready for anything. Sometimes the money you made in a week can go in one day on repairs or damages incurred. But you don't wanna disappoint your client the next day. It could be draining but you must be available for the client at the next call.
Should we talk about clients who just get unnecessary abusive, insulting, rude, bitter and arrogant? You know you need to give your brand a good image perception no matter what, I have personally become so friendly with saying "I'm sorry" even when it's obviously not our fault . How I manage to keep calm when I should be angry and shouting back sometimes amazes me. Recently a young girl was shouting and abusing me over the phone, her delivery was successfully done, she didn't call home to confirm first before calling me. I was trying to explain it was already done, but she won't listen. I expected she would call to apologize after getting home to see we did the delivery as instructed, but she never did and may possibly see no wrong in insulting me over a service done. We deal with things like these daily 😂
Managing crisis and messy situations is never easy, especially when they don't wanna listen to your part of the story but you just must reach out because you don't want to loose that patronage or risk having your brand dragged negatively before others or being called out on social media. Every team member can't always be like you, no matter how much you train, talk and orient them, someone must still flop at some point thereby giving the brand a bad name, it's your duty to try to manage that and every business owner knows how hard it could be restoring confidence in a client after a very bad experience.
I can't remember the last time since June that I spend up to 2-3 hours in my office seat. They are days I can stay in the bathroom for over an hour making calls (did I tell you I make and receive over 500 calls daily?), they just won't allow me to enter the shower and come out, and as they need you, you must attend to them then or they seek an alternative.
I know you are always thinking in your mind, why not employ more hands? Have you bother to ask how much we make daily after all of these calls, fuels, repairs and maintenance and extra hazards of the job?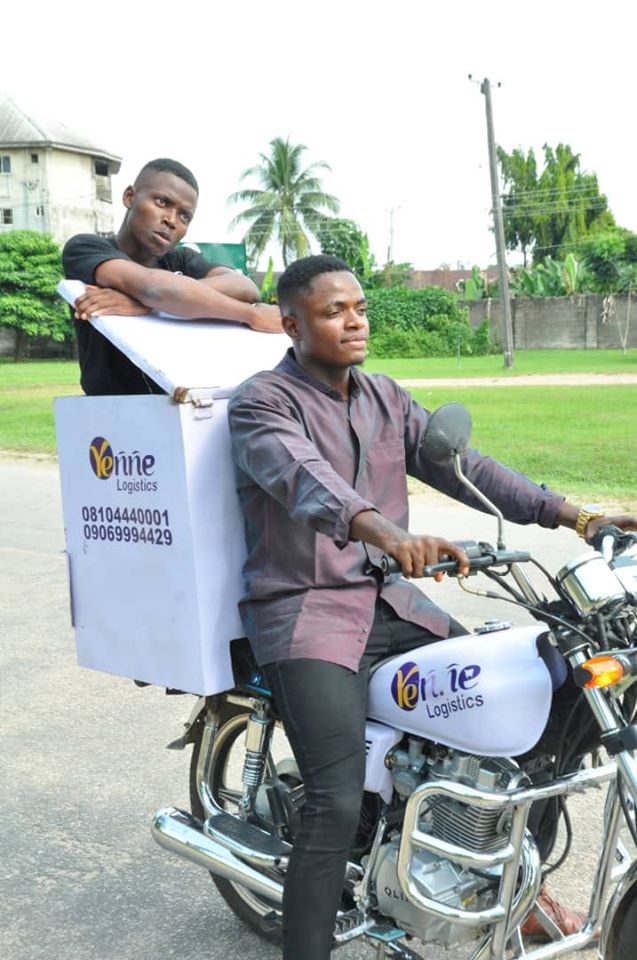 The most' important thing is that the Logistics Service has made me a better entrepreneur. I have learned things from experience than what we would have learned in a book or in a business masterclass. Sometimes it's discouraging but trust me i enjoy being a solution to one of our society's growing needs which is Logistics services.
When I look at Uyo alone o and I consider my dream of extending our operations to other cities like Port Harcourt and Lagos, fear dey catch me!
But sha when you get money, e dey make things easy! Las Las, I need money to create systems that can make things easy!
We can do more!
I need to shave first, who get clipper there?
🚶🚶🚶🚶🚶🚶
Akan DonPauli Udom is a Businessman who runs a logistics service in Uyo and around Nigeria, He posted the above on his Facebook and we thought we shout share to you our esteem readers. They pick up and deliver swiftly and safely. Try them today! Call 08104440001. Yenne Logistics