O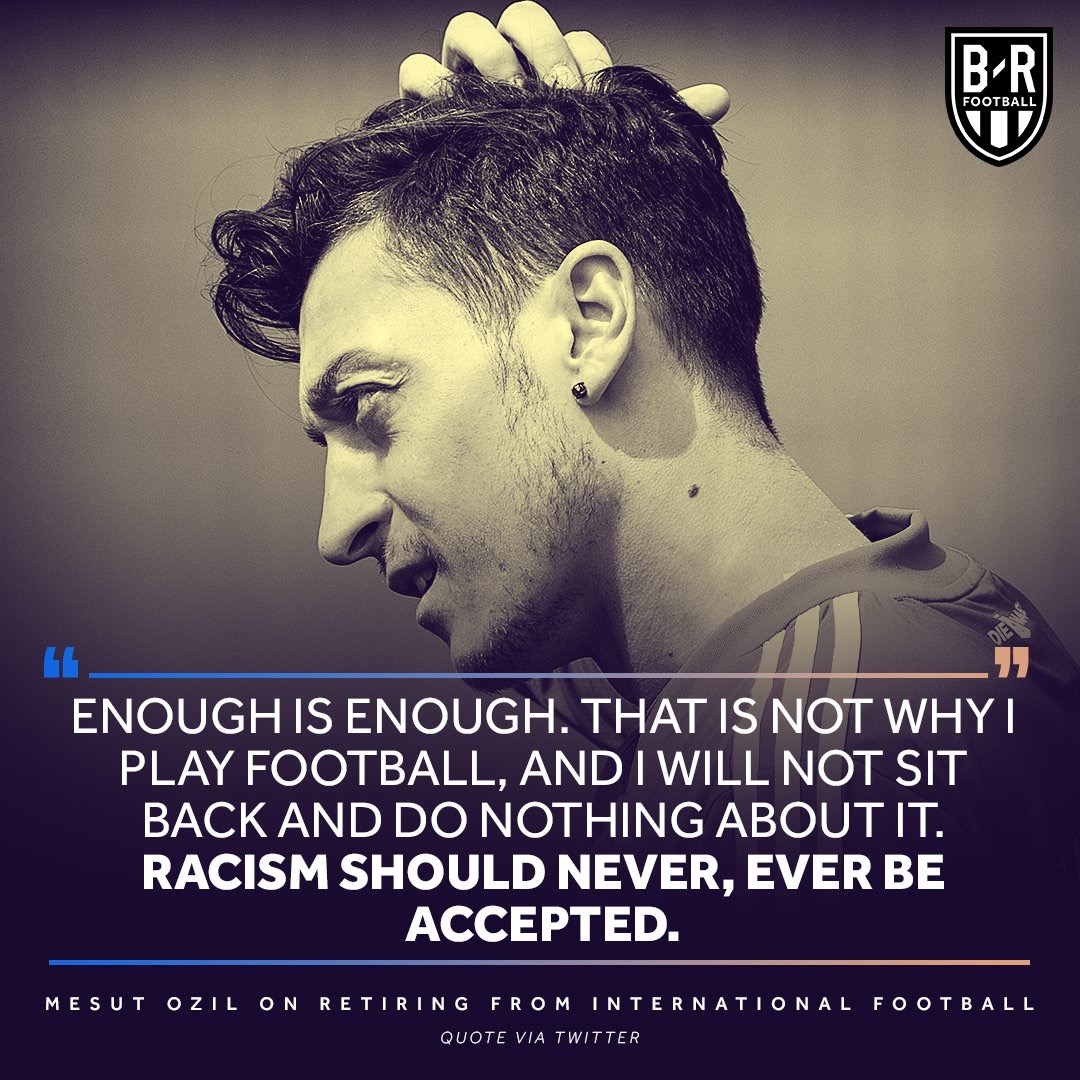 German footballer and Arsenal midfielder, Mesut Ozil has retired from international football citing "racism" and "discrimination" at the hands of the German football federation.
The 29-year-old player who is of Turkish origin shared a lengthy note on Twitter on Sunday stating that he was being blamed for Germany's poor outing at the just concluded 2018 World Cup in Russia. Germany dropped out at the group stage and Ozil wrote, "German media outlets repeatedly blaming my dual-heritage and a simple picture for a bad World Cup on behalf of an entire squad"
Ozil who met with and took a photograph with Turkish president, Recep Tayyip Erdogan in May says he will no longer be treated as the "scapegoat" for Germany's loss at the World Cup.
With 92 caps, 23 goals and 40 assists for Germany, Ozil says "For me having a picture with President Erdogan wasn't about politics or elections, it was about me respecting the highest office of my family's country."
See his full message in the attached picture: