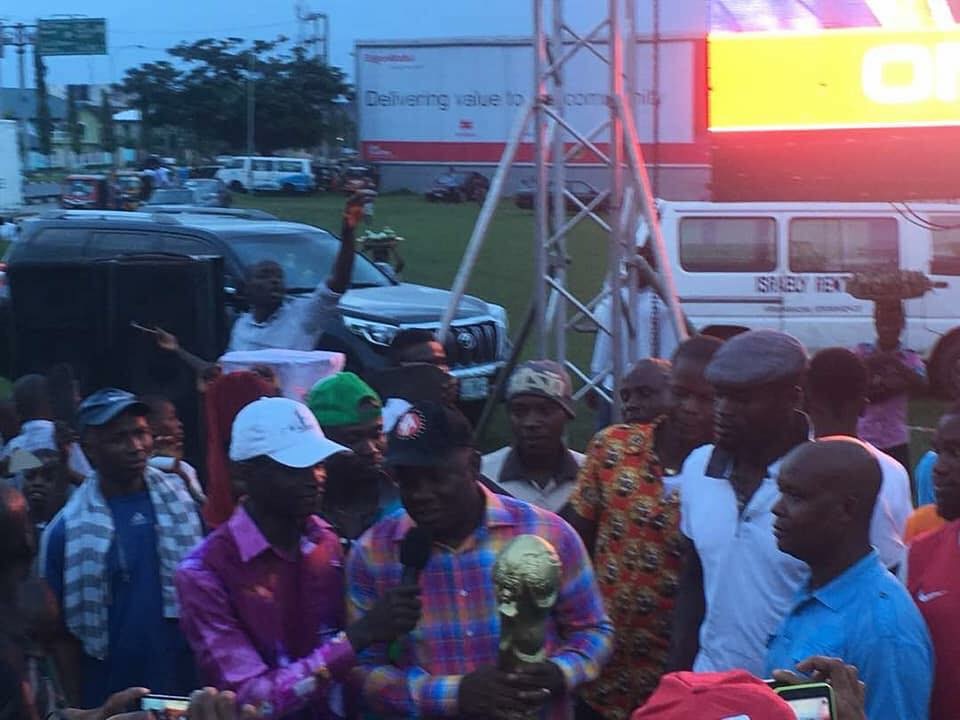 It was a win-win situation for the inhabitants of Uyo metropolis as the World Cup came to a climax with France clinching the coveted trophy for the second time after 20years. The beautiful display of football artistry by Croatia and the resilience of the French team was admirable. The comedy of errors and the sensual goals scored were palatable for all to savour.
Typical with his benevolence tendencies, Rt Hon Victor Antai had used this opportunity to create joy and happiness amongst the good people of A'Ibom State by strategically placing big screens in major cities in A'Ibom State.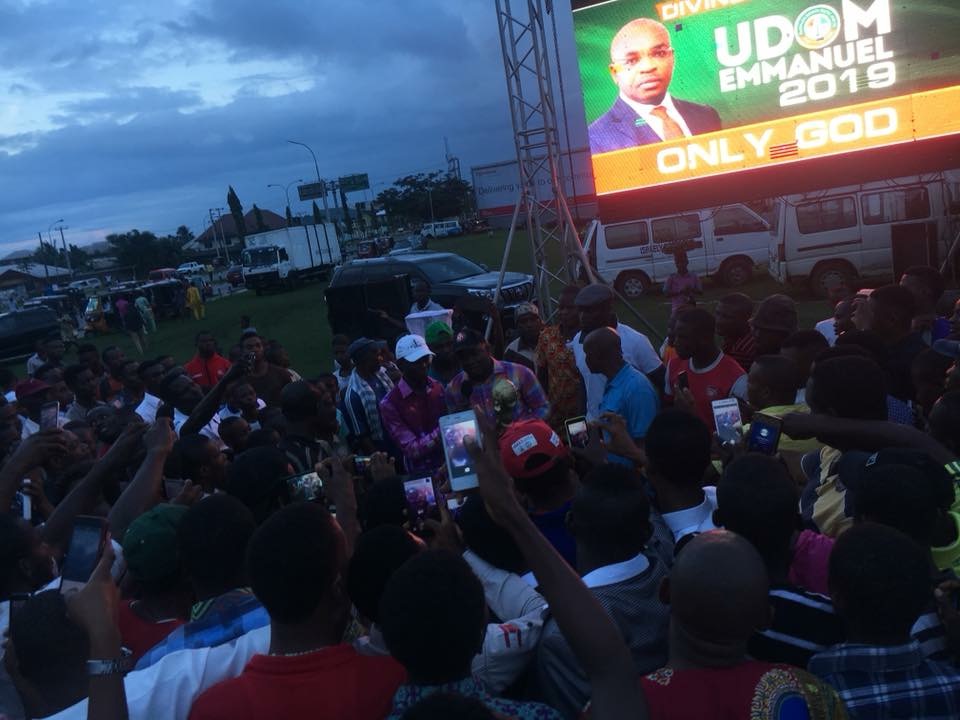 This feat did not only create enormous joy in the state but also created a lot of business activities similar to hosting a mini World Cup of our own. For the entire period of the World Cup, the good people of A'Ibom State were treated to a beautiful festival of good football display that lasted for a month.
Thousands of teaming spectators at the different world cup viewing centres in Akwa Ibom State were presented with a replica of Russia 2018 World cup by Governor Udom Emmanuel at Water Fountain (Edet Akpan Avenue) , Uyo, Akwa Ibom State.
Presenting the Cup on behalf of the Governor, RT. Hon. Victor Antai, Hon. Commissioner for Culture and Tourism applauded the fans for being law abiding, exquisite peaceful conduct and urged them to team up with Governor Udom Emmanuel in the forth coming 2019 general elections by making sure that they exercise their franchise and vote for Gov. Udom Emmanuel.
Widespread jubilations and cheers rented the air as the good people showed their appreciation.
"we are yet to see a Commissioner like this, he comes to sit with us while we watch"
"This the humblest Commissioner we've had in this state, Nda no police escorts, no political thugs around him. Just him and the people. Abasi Odiong enye".
"I wish all government appointees were like this man, mma Abasi our State would have been different "
These were amongst the many responses that came from the teaming crowd that gathered.
God Bless Governor Udom Emmanuel
God bless Rt Hon Victor Antai
God bless Akwa Ibom State.